Odyssey Summary Essay Sample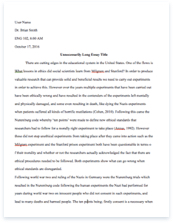 The whole doc is available only for registered users
OPEN DOC
Download Essay
A limited time offer!
Get a custom sample essay written according to your requirements urgent 3h delivery guaranteed
Order Now
Odyssey Summary Essay Sample
Ten years after the Trojan War, Odysseus finds his way back home. By the time Odysseus is able to find his way home his son Telemachus is twenty and living with his mother Penelope in Ithaca. When Odesseus left Telemachus was only two months old. His mother has to deal with 108 suitors, who are pressuring her to agree to marriage.
Telemachus goes looking for his father. Telemachus and Athena (His guardian) witness Phemius the bard entertaining the rowdy suitors with "Return from Troy". Athena helps him get a ship and crew. Telemachus is ready to depart for the mainland. Welcomed by the Nestor family, Telemachus is invited on a land journey alongside Sparta, Nestor's son. During a meeting with sea-god Proteus, they inform Telemachus that his father has been captured by Calypso, a nymph.
Odysseus spends seven years in captivity before he is realesed. When he was released he ran into the wrath of Poseidon. Poseidon is the sea god who was not present on Mount Olympus when Athena and Zeus interacted. Escaping the wreck Odysseus swims to shore exhausted and falls asleep. Odysseus struggles through a situation where his identity is always in doubt, and nobody believes who he says he is. The wind god helped Odysseus harness all the winds. However, Odysseus does not retain the only 'safe' wind that could blow him homeward.
Odysseus meeting with the Phaeacians, allows him a homebound journey. Odysseus learns about his family, and son he missed out on. He meets Penelope with the intention of testing her love for him. Odysseus dog is the only one that recognizes him, but Eurycleia, the housekeeper, discovers Odysseus' identity and everything is fine and happy, now that Odysseus identity is reviled.