Oedipus and Creon Essay Sample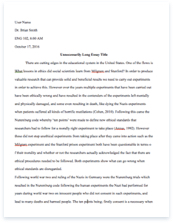 The whole doc is available only for registered users
OPEN DOC
Download Essay
A limited time offer!
Get a custom sample essay written according to your requirements urgent 3h delivery guaranteed
Order Now
Oedipus and Creon Essay Sample
The play opens up with Antigone trying to convince her sister Ismene to be on her side with the burial of their brother, and while Ismene yields to what kind Creon wants, Antigone's pride keeps her mind set on wanting what she wants best for her brother. " But I will bury him; and if I must die, I say that this crime is holy: I shall lie down with him in death, and I shall be as dear to him as he is to me."(Sophocles,55).
Obviously Antigone makes it clear that she has made her choice and stands by it which isn't necessarily a bad sense of pride. When Antigone and her sister and condemned to death for trying to give burial rights to their brother, Creon has them arrested and sentences them to death. Creon's arrogant pride won' even show mercy to Antigone and her sister, even though they are related to Creon. { lines 1005-1035}
Creon is not even supposed to be king. He killed his brother who was first in line to succeed the thrown, but Creon wanted that power for himself so he killed his brother. His arrogant pride will stop at nothing in order to obtain power and the authority he so desperately wants to rule by. {there is no exact place in the play, its part of the exposition of the Three Theban Plays}
When Creon contradicts Tiresias, who was believed to be one of the smartest men of his time, he insists that he himself is correct in his justification and Tiresias is incorrect–although he is one of the smartest men in Greece. Creon's arrogant pride dismisses even the wisest of advice, as he falsely believes he own reasoning is greater. [998-1170} Creon:
1. "You wait and see! The toughest will is first to Break: like hard and untempered steel, which snaps and shivers at a touch , when hot from off the forge." This shows Creon's pride and narcissism. He will not have anyone rule him, especially a woman. He believes that even the toughest will, like that of Antigone, can be broken. 6. "No man alive is free/ From error" (lines 1023-24). Teiresias, the prophet, warns Creon that he is making a mistake. Creon in his pride does not believe him at first. When people take pride in a bad sense, just like Creon in Antigone, matters can get worse…