Old Major's Speech – Animal Farm Essay Sample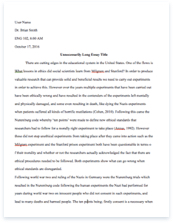 The whole doc is available only for registered users
OPEN DOC
Pages:
Word count: 917
Category: sentence
Download Essay
Get Full Essay
Get access to this section to get all the help you need with your essay and educational goals.
Get Access
Old Major's Speech – Animal Farm Essay Sample
In the first chapter of the novel, Old Major gave a speech that lingered in the mind of the farm animals. His choice of words was very precise in expressing what he meant. He amalgamated quite a number of different language techniques in order to convey his ideas. The speech made the other animals understand the situation they were actually in and eager to do something to make Old Major's dreams and hopes for all of them a realization.
Old Major was very old; old enough that he hasn't many days left to live. They other animals, who were younger, must have deemed him to be wise and knowledgeable enough about the life he has had. His speech contained many assertions because logically, if he were to declare certain things, like when he said:" only get rid of Man, and the produce of our labor would be our own", the animals would most likely agree with him. His assertions were effective not only because the animals do look up to him, but also because he was somewhat 'equal' with the other animals in terms of their role in the farm; which is to produce for Man. Old major was sure of what he was trying to convey to the rest and getting his main idea across was the first step in getting the others to understand what his actual plans were.
Another simple but powerful and emotional language technique used was exclamation. Old Major used quite a number of exclamations in his speech. For example, he asked a rhetorical question: "Why, work night and day, body and soul, for the overthrow of the human race!" Although his question didn't require an answer, the placement of an exclamation mark instead of a question mark changes the context and emotion of his statement. His vehemence towards the beliefs he was holding onto became clearly conveyed.
Old Major's usage of oversimplification, such as in the sentence 'only get rid of Man, and the produce of our labor would be our own', made it seems like his idea of a rebellion was very easy to execute. The thing is, the other animals probably had no idea of what was to happen if there was no Man. By making it seem easily applicable and with a fulfilling reward too, the animals would not see a reason why they should not rebel against Man.
The speech also uses phrases, which appeals for solidarity. In order for a revolution to take place, a group of revolutionaries must first be established. In this case, Old Major is trying to form the group from the other farm animals. By telling the other animals '… above all, no animal must ever tyrannize over his own kind. Weak or strong, clever or simple, we are all brothers. No animal must ever kill any other animal', it creates a sense of unity and equality amongst them, implanting the idea that 'they are all in this together'.
Lastly, throughout the whole speech were basically emotive languages that appealed to each of them individually. By asking rhetorical questions such as '… and how many of those eggs ever hatched into chickens?' or asking Clover where his four foals 'who should have been the support and pleasure of his old age' were at, Old Major was able to relate to the animals individually, making them realize that what is rightfully theirs have actually been taken away. He also mentioned about what Jones would be doing to the old, toothless dogs. 'Jones ties a brick round their necks and drowns them in the nearest pond' rather than letting them live until their time has come. This will of course create resentment in the animals' view towards human and their evil practices. If they dislike humans, it is easier for them to be influenced in turning against those who have made them downtrodden.
Old Major giving his speech may seem simple, but the truth is, it is actually a major event of the whole novel. Without his speech, the animals would not even have the basis to revolt against their 'masters'. So the techniques and choice of words Old Major incorporated in his speech were significant factors as it determines the future actions of the other farm animals.
Examples of devices uses:
1. Modality:
* … the animals would most likely agree with him. (2nd paragraph)
2. Thesis statement:
* The speech made the other animals understand the situation they were actually in and eager to do something to make Old Major's dreams and hopes for all of them a realization. (1st paragraph)
3. Compound Sentence:
* 'only get rid of Man, and the produce of our labor would be our own' (4th paragraph)
4. Complex sentence:
* Although his question didn't require an answer, the placement of an exclamation mark instead of a question mark changes the context and emotion of his statement. (3rd paragraph)
5. Passive voice:
* They other animals, who were younger, must have deemed him to be wise and knowledgeable enough about the life he has had. (2nd paragraph) 6. Dependent clause:
* Although his question didn't require an answer, (3rd paragraph)
7. Topic sentence:
* Lastly, throughout the whole speech were basically emotive languages that appealed to each of them individually. (6th paragraph) 8. Signal words:
* Such as
* A significant factor
9. Emphatic sentence:
* His assertions were effective not only because the animals do look up to him, (2nd paragraph)
Source: 'Animal Farm' by George Orwell