Online Communication Essay Sample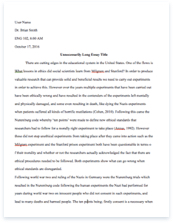 The whole doc is available only for registered users
OPEN DOC
Download Essay
A limited time offer!
Get a custom sample essay written according to your requirements urgent 3h delivery guaranteed
Order Now
Online Communication Essay Sample
There are many different ways of communication on the internet. Many people rely on the internet to communicate with each other; this could be for many different reasons such as it is quicker, sometimes it can be more reliable and safer than using the local post. The use of the internet to communicate ranges from formal to informal services. The formal services could include online help, such as customer services. Informal services could include chatting to your friends on an instant messenger or even email.
Communication on the internet can also range from email, chat rooms, forums, instant messaging and online texting. Some examples of email are, hotmail, yahoo mail and Gmail, which is googles' version of an email.
Email
Using the email services available online are free, apart from having to pay to access to the internet in the first place, but you do not have to pay to send an email each time you wish to send one, and are sometimes more reliable than using the post box and sending a letter. Using the email is just like posting a letter via a post box, except it is done quicker, free and over the internet. The email service on the internet is a good service for informal and formal communication. People such as business workers will use the email to send an email to a supplier asking for more supplies, asking another shop within their company if they have something in which a customer wants, and many more reasons. As you can see from the quote below, more people are using the internet to send e-mails than they are using the post, this could be because it is a lot quicker and if you are sending a bulk of e-mails out, it may turn out to be cheaper.
"Internet Measurement Company Net Value found that 550 million emails were sent and received in British homes over the month of January, compared to 258 million letters handled by the Royal Mail in the same period." – The Guardian Newspaper
Instant Messaging
An instant messaging service on the internet is defined as a type of communication service to create an online chat room with another individual, who is in your private list. Most of the instant messaging services will alert you when someone in your private list is online, so that you can initiate a conversation with them. Examples of instant messaging are 'MSN', 'Skype' and 'yahoo messenger'. Instant messaging is a service which can send short messages. You need to be online at the same time as the other person to be able to have a conversation with them. MSN has a new service added on to their original service, and you can leave something that's called an offline message, some people may use this if say they are going for lunch and won't be back on that day, but they need to tell one of their friends something, but they need to tell them before they will see them next.
Then, when this person who receives the message, is online next, they will get a pop up telling them that they have an offline message, and then they will be able to see what the other person put whether that person is online or not. There is also another addition to MSN, this is that you can get an extra add on called "MSN Plus" this is really for somebody that wants to send things other than basic files and text. For example if you want to have your screen name in colour, you will need to have MSN Plus. However, with instant messaging services, both people need to be online to have a conversation. MSN is used mainly by the younger generation and is used more for social and general chat than those that need to use an online service for a formal occasion.
Benefits of instant messaging are that you can only talk to people you know or have in your private contact list; therefore it is a safe way to communicate on the internet. You can have an ongoing conversation with more than one person. You can also have group conversations, where you join two or more people from your private contact list to one of the conversations you are having, and then you can all chat together. Drawbacks of instant messaging are that the receiver of your message needs to be online for you to have a conversation with them, you can leave offline messages but you can't have a conversation if that person is offline. Another drawback would be that not all operating systems will allow you to download MSN, only windows operating systems will. Overall, communication online is a lot quicker and more efficient than using the post and writing letters etc. However, if your internet is down or you have a power cut and don't have a laptop then you can not use any online communication and so depending on how long this problem persists for, it may be quicker to post a letter. Instant Messaging is especially good if you want to contact someone in a different country as telephoning would be expensive and a letter may take a long time, or could get lost in the post.
Overall, the online service of communication is really good, there is the instant messaging which is just a tiny bit slower than having a conversation face to face, but is cheaper and quicker than writing a letter and sending it in the post and having to wait a matter of days for a reply. There is also e-mail which is just like sending a letter through the post except its sent via the internet to the e-mail address you ask it to send it to. This is also free, apart from you paying for the internet. There are some limits to sending an e-mail, such as you only have a certain about of MB in one email, so if you wanted to send a lot of pictures and writing, it may not let you depending on the size of the pictures. However, you could add these as an attachment, but you are still limited to a certain amount an e-mail can send.