Online food ordering application Essay Sample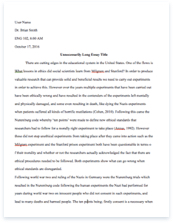 The whole doc is available only for registered users
OPEN DOC
Download Essay
A limited time offer!
Get a custom sample essay written according to your requirements urgent 3h delivery guaranteed
Order Now
Online food ordering application Essay Sample
Online food ordering is one of the various services in e-commerce where a shop offers it customer access to interactive menus of the meals they are offering so that the customers can place orders (Loshin &Murphy, 1997). This is done through a website that is available to the customer over the internet on their personal computers or mobile phones. Just like ordering other consumer goods online, online food ordering usually involves creating user accounts for the customers so that they can easily place orders every time they visit the website. The customer selects from a list of available foods and pays to place an order for the chosen food. Payment can be done by credit/debit card, or in some cases through online checkout systems like PayPal (Sheehan, 2010). Some food stores may allow the customers to pay on delivery or during pick-up. The customer chooses to have the food they chose either delivered at their homes or places of work, or the alternative of picking it up themselves from the food store.
The world today is living in the Digital Age, a time when new technologies characterize what is definitely one of the biggest revolutions of all times. It is in this age that the use of the computer has continuously eased the day-today activities of the human being. With the advent of the internet, communication and trading have become fast, cheap, easy and efficient (Sheehan, 2010). The World Wide Web has transformed the massive earth into a global village. Today, one van easily purchase items in far countries at the comfort of their office or living room, thousands of miles away, just with the click of a mouse. This process of trading over the internet is generally referred to as electronic commerce or e-commerce in short (Loshin &Murphy, 1997).
E-commerce takes many forms, with online shopping being one of the most popular forms (Loshin &Murphy, 1997). The Electronic commerce or e-Commerce as is known today evolved as businesses (end to end process) started to shift from real time market to the digital market (Loshin &Murphy, 1997). All of the business today as we see is done over the internet and anything which is not there is meant to be wiped off. E-commerce, the online shopping system has brought down political and physical barriers, giving everyone in the world an equal playing ground for their market, everyone can put their products on sale through the e-stores (website dedicated to selling of product, a virtual store) (Loshin &Murphy, 1997). Online shopping has ushered in a new era in the lives of the people living in the current generation. More and more people are purchasing goods and services online, and the number of online shoppers is definitely going to keep increasing by the day.
To purchase goods or services, customers visit websites or use mobile applications to select the products they want from the sellers, and then place orders for those selected items. With the options of cash-on-delivery, these sites have become all the more acceptable to many people. Online shopping or online retailing is a form of electronic commerce whereby consumers directly buy goods or services from a seller over the Internet without an intermediary service (Sheehan, 2010). An online shop, e-shop, e-store, Internet shop, webshop, webstore, online store, or virtual store evokes the physical analogy of buying products or services at a bricks-and-mortar retailer or shopping center. Online shops involve the seller posting their products online for the customers to see, select and purchase. An online food shop is an example of how online shopping technology works. Online shopping has in the recent years risen significantly in different parts of the world.
This is as a result of people preferring the online stores to normal shopping stores which has resulted to the launching of different platforms of online shopping. An online ordering systems, like any other form of online shopping system, has numerous advantages over the traditional physical shopping. For instance, recently, shopping online has become very popular because of the vast availability of internet. The majority of the world population today has access to the internet. Online shopping is one kind of E-business where one consumer can directly shop over the internet. EBay and Amazon are the 2 most popular and trusted website for shopping online. Millions of products are sold all over the world through this E-business model. Most people prefer to shop online because searching a product online is very easy and relatively less time consuming as compared to the actual shopping at local stores. To place an order for delivery or pick-up, the consumer simply needs to visit the shops website, or use an app that helps them select from an available menu. Besides, products are usually sold at a cheaper price in online shops. However, online shopping has many disadvantages as well.
Obviously, finding a product online is much easier than looking for it in the local store. While the customer can search any product easily by using the search engine feature of an online shopping website, in a store one they to look for it until they find it. Therefore, shopping online saves valuable time and energy. Moreover, the customer does not have to waste their time going to store or shop and standing in front of the crowd or queue. Many people hate to search a product in the corners of a shop and stand in the line for paying the price. Shopping from the local store is more time-consuming and expensive because one has to walk or drive to the store, and still queue to place and pick orders. One can solve all the above problems by shopping online. Another advantage of an online ordering system is that the customer knows exactly what is in stock and what is not. (Fernie, 2005)
On the contrary, for physical shopping demands that the customer visits the shop to see if the product is available is not. This means that the customer wastes time, energy and resources travelling to the shop only to get disappointed when what they wanted to purchase is not n stock. For online ordering, the seller puts only that which is available on the selection menu, and so the customer readily knows when what they want is not available, simply by scrolling through the menu at the comfort of their premises. Nowadays, shopping online is very reliable. The percentage of satisfaction is very high. This is why statistics show that most of the shops that sell their products online have over 99% positive feedback (Fernie, 2005). Additionally, the shops or stores provide money back guarantee policies so that customers who do not get what they ordered for are reimbursed. Alternatively, the customers are provided with the option of making another order for a product of their choice.
After all, the customer using an online ordering system has infinite chances at selecting the product(s) of their choice- they can all the time they need online, just to make their most preferred choice (Fernie, 2005). However, at the shop, the number of customers present, the capacity of the shop to accommodate them and the physical strength of the customers may not allow them to take so much time selecting products. This may lead them to making wrong decisions out of haste. There are some products which people feel uncomfortable buying publicly, and thus prefer purchasing it without the attention or presence of other people. Online shopping and ordering offer the customer the privacy they require in making such purchases(Loshin &Murphy, 1997). In our case, a person may not like to be seen in public eating or buying food, and so they can order online and have it delivered to them.
Moreover, online ordering offers the customer the opportunity to buy anonymously, for instance by using some other users account or credit card to make orders, thus keeping the purchase private (Loshin &Murphy, 1997). User reviews are also a significant advantage in online ordering. Users of an online ordering system have the chance of leaving review comments and/or rating for the products they ordered for, or a review of the manner and standard of service offered by the online shop. These reviews are particularly important for users who are not sure about requesting for a certain thing from the shop. From the experiences of other people who came before them, customers can choose what to and what not to order. Because internet is the best way to discover pros and cons of anything, so an online business can turn these people into your customers.
Luckily, online projects are never expensive to start. Unlike most other investments, beginning an online ordering system does not require any capital, but just a few resources for the setting up of the website. It is therefore a cost-effective way of expanding the business. Moreover, with the website, marketing is free- the shop just places its adverts on the site for customers to see as they place their orders. This makes it very easy too to introduce new products in the shop, especially when seeking to try out a new menu. The shop may also promote its online ordering platform without any cost, by using social media platforms, public online forums and other websites in its niche to promote its product for free Another unique advantage of an online ordering system is that it runs 24/7 (Oakeshott, 1988). Therefore, the customers can make their orders at whatever time they wish or are able to. This is one of the biggest advantages of doing online business, because one will never worry if their office is closed, as they will be getting online orders even if in their sleep. Online ordering ensures the easiest and most effective communication between the customers and the sellers (Oakeshott, 1988).
Online business also decreases your communication costs. For instance, some shops use the old systems of making orders over the phone. For one, in a diverse population, language may differ and hence the customer and the seller may not necessarily understand one another. Even in face to face communication, there may be language barriers in communication during the ordering of meals. The online ordering system offers the customer easy to read and understand menus to choose from. Better still, the system may have a translations into other languages common around the targeted area of business. This is also a chance for the shop to diversify in terms of the population it can sell its products to. One can also access to your business from any corner of the world, the proprietors are not bound with your office location to manage their business matters (Dushinski, 2012). They can manage the business on the go, at home, on holiday. Luckily, today, online banking has significantly developed.
The cashless system has become one of the easiest and most efficient ways of conducting business. Card payments and checkout systems like PayPal, Payza and Skrill are well known online money transfer services online. They are fast, easy and secure (Hopkins & Turner, 2012). Customers can use these methods to pay while making their orders. The shop owners are able to receive and bank the money easily and securely. Of course, you can decide on the flexibility that customers have, but allowing them to order separate items together or perhaps choosing particular toppings, salad dressing and other small changes brings a more pleasant feeling for customers who can customize their orders. By putting the menu online, the shop is allowing customers to order from anywhere, anytime that they want during your business hours so that the food is hot and waiting for them when they arrive or can be delivered to their home (Sheehan, 2010).
So for those who are interested in adding a new, convenient service for their customers while growing their business all without having to pay any money, online ordering is one of the best solutions. The effectiveness of online food ordering is so high that one of the first food shops to venture into online ordering, Papa John's International, recorded a sales boost of more than 50% in both the years 2007 and 2008. In 2007 alone, the growth was to the tune of almost $400 million in sales (Dushinski, 2012). Many other companies have discovered the potential in online ordering systems, and have therefore either developed websites or outsourced online ordering services from e-commerce companies. The systems help the shops to manage orders and make deliveries to customers who place them. Even food shops that do not run delivery services, online ordering systems are effective for the shop to display its menu, for the customers to scroll through select and place orders for the meals. Then, the shop can prepare and deliver the food to the customers.
Often, the ordering systems are integrated into and with an accounting system through which the shops manage the payment of the orders. On an online ordering system, customer place order depending on what is made available by the food shop or store. The menus may be daily, weekly or even monthly. To ease the process of selecting and placing food to order, food shops have gone to the extent of developing mobile apps for the customers. Luckily, majority of mobile phone users in the world own and use programmable smart phones. This makes it possible and effective to develop apps that are installed on the mobile phones or tablets. Mobile applications are even more effective tools in online shopping, and especially ordering, because they are specifically designed for the purpose- unlike websites that run on browsers designed for general purposes (Hopkins & Turner, 2012).
Some platforms allow the customer to pay for the orders they make, while other applications do not have such a feature. Instead, the customer pays for the orders upon delivery or while picking it up at the store. The customer provides the food shop with information on their locations for delivery and, of course, personal/identity information as well as payment details where possible. These customers can also contact the administrators of the food shop. A mobile application is easily customized and personalized to suit the needs of the users. The mobile application is also appropriate because it is easily fitted with features such as click-to-call functionalities, GPS location, etc (Hopkins & Turner, 2012). Even without an internet connection, mobile applications still run on offline data.
The only time the app must connect to the internet is when sending order requests. However, the customer can view menus in offline mode while making a choice for the meal they will order. In cases where customer place orders for several items, the app is integrated with a calculator that helps them know exactly how much they will need to pay in total. This makes it easy for the customer to gauge their budget without necessarily having to do tiring calculations like they do when shopping at local food places.
References
Fernie, J. (2005). Online shopping. Bradford, England: Emerald Group Pub. Loshin, P., & Murphy, P. (1997). Electronic commerce: Online ordering and digital money. Rockland, Mass: Charles River Media. Oakeshott, P. (1988). User guide to online ordering. London: British Library. Sheehan, B. (2010). Online marketing. Lausanne: AVA Academia. Dushinski, K. (2012). The mobile marketing handbook: A step-by-step guide to creating dynamic mobile marketing campaigns. Medford, N.J: Information Today, Inc. Hopkins, J., & Turner, J. (2012). Go mobile: Location-based marketing, apps, mobile optimized ad campaigns, 2D codes and other mobile strategies to grow your business. Hoboken, N.J: Wiley.