Online Travel Retails In China Essay Sample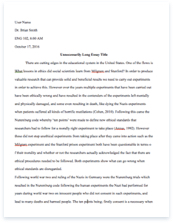 The whole doc is available only for registered users
OPEN DOC
Pages:
Word count: 1782
Category: china
Download Essay
Get Full Essay
Get access to this section to get all the help you need with your essay and educational goals.
Get Access
Online Travel Retails In China Essay Sample
            Online travel retail markets in China are rapidly on the increase with a whole new generation of travelers who prefer booking online, a way of travel they would prefer to otherwise call 'self-styled'. Although there are setbacks given the attitude the aging and moneyed folk give this way of travel, the future still looks bright as the population continues to swell, ushering in a new generation. The old order is slowly but effectively being replaced by a new generation of revolutionary minded younger people who are dynamic and receptive to new ideas, innovations and concepts as opposed to the former who view and perceive anything and anything new with a lot of skepticism and suspicion-in fact, they do not always buy new ideas and if they do, a lot of effort needs to be made to convince them that it is a worthy cause whose intention is to benefit them end the entire mankind.
            The turning of the world into a global village thanks to the world wide web and the ever increasing number of innovations and inventions have turned out to be one big blessing for both the corporate world and governments the world over. The giants of the world in terms of economy have been the biggest beneficiaries of this change of events, with the developing and the many underdeveloped being relegated to the cheering and consumption benches. China is the number one growing economy in the world and this therefore means that attention has been switched to the orient because of the numerous trade and investment opportunities that accompany a flourishing economy.
            Certainly China has risen to the occasion by embracing the changes in terms of the sudden change of fortunes and the Chinese business fraternity ha so far managed to embrace and live with these changes fairly well and comfortably. Online travel retail markets are now a common feature all over. They are more concentrated around airports, sea ports, within tours and travel agencies and operating companies and train pickup or rail stations.
            The twenty first century will go down in history as the century of renaissance as travel procedures and requirements are being changed with the adoption of registering for travel online. The city of Beijing, the commercial capital of china and no doubt among the movers and shakers of the world manufacturing and export industry, enjoys a substantial share of this new way of doing travel business online. The landmark in this case is the agreement signed way back in 2007 between Beijing Capital Airport, denoted ACT, and a company of investors from Netherlands trading as Global and International Company (GABICO). The agreement here was that GABICO would supply and also retail for ACT. The annual turnover at GABICO currently stands at a staggering six hundred million Euros. Things took a new angle in the travel industry and it is clear they are headed for better times.
            There are a lot more other areas in market opportunities that are unexploited and this makes China become the number one choice for many investors all over the world, which translates to an increase in the numbers for bookings of travel online.
            The twenty first century will go down in as the century of renaissance in the birth and growth of online travel not only in China, but throughout the globe. In Beijing for example, Beijing Capital Airport (ACT) has several online retail travel markets which are very busy, thronged by various customers online from around the globe in need of travel arrangements online (Beijing. Para 4).
            The fact that China's economy is growing at e very fast rate is a pointer to the way things are in the tours and travel industry. Many people are more and more willing to travel to travel to the countryside for tourism purposes. Arrangements for these travels are mostly made online to save no time because the working masses have no time to waste trying to move from place to place trying to locate a suitable and convenient tour and travel operator and therefore they are reduced to the option of doing it online.
            Foreign tourists use online means to arrange for their travel needs since one can not go to a foreign country and start doing guess work so they find it more convenient and much faster by doing it through the an online travel retail outlet of their choosing as they may find suitable for their needs.
            The current high in China's economy has made it easier for local investors in the travel industry to change to more modern means of transacting their business. The nature of people with whom they deal dictates they change tact or they lose a great deal because any serious entrepreneur will not waste time trying to contact a travel agency. Things have changed and these days they do it right from their office desks.
            The booming export business in the motor vehicle industry leans heavily on the side of Chinese-made vehicles, especially in the heavy commercial category. Many countries both in the west and in the developing countries mainly from Africa and some parts of Asia have now turned to China for their vehicles and industrial machines because they are much cheaper compared to the ones made in Germany Sweden, England and some other European industrial giants besides Japan and the United States of America.
            This has made the main seaports very busy. They have indeed become a hub for online retail travel markets as customers make their business transactions by means of e-commerce and then arrange for transport online because they do not have the time to move up and down the streets of Chinese cities trying to trace travel agents they otherwise do not know. Online booking automatically becomes the only time-saving, hassle-free and the most convenient way of organizing own travel and that of their goods.
The goods, which pass mainly through the sea port are then sourced and taken to the port upon the satisfaction and approval of the buyer. These arrangements are still made online with a view to facilitating easy sourcing and procurement procedures as opposed to the ages old way of doing it through travel agents (Overview: Chinese Online Travel Industry, Para. 4).
            Security has been beefed up especially in the areas mostly frequented by visitors from Europe and America. This has been done in the wake of the terrorist attacks on these groups of people either within or outside their countries. The assurance of security coupled with the viable business opportunities and a booming business has made China a most preferred destination compared to other Asian countries like India. Malaysia Singapore and Pakistan, Singapore included. Online travel retail markets have as a result recorded high numbers of customers trying to make bookings since they can not personally go through the tedious process of trying to locate a travel agency.
            China's scenic features like the great wall and the Tian an men square are some of the factors that has made it the most preferred tourist destination country in Asia. The tourists who ho to China looking for something new and interesting use online meant to organize their travel and accommodation through the various online travel retail markets available on the website so as to locate what they want and when they should get it.
            Rail transport is the most popular means of transport in China. The Trans- Siberian railway offers the best online travel facility in China. It connects China to the rest of Europe and operates executive-class type of transport for its passengers. The bookings are mostly done online. From the capital Beijing there is a rail that connects to the remote areas stretching to Xian (Xian Para. 3).
The Chinese therefore travel in luxury to destinations in Europe courtesy of this rail way line- the Trans-Siberian rail way. Bookings are made online t for purposes of avoiding congestion in the terminuses given the one million-plus population of China through online travel retail markets.
            Some online travel retail firms offer prices within the range of U.S. dollars 212.00 for four days. These are fair charges and they promote tourism besides making them an attractive choice for any holiday maker. Retail travel and tourism are integrated with tourism and so they operate hand in hand because one sustains the other and vice versa.
            The online travel retail firms and online tour operators offer private and group tour and also offer tailor-made services designed to meet the needs of the customer. Most of them operate twenty four hour services and engage English speaking guides to assist those who do not understand Chinese. Others take it upon themselves to arrange online with the passenger to be picked from the airport, taken to the hotel where he is being accommodated, then conducted through his transactions for the whole period of his stay until the last day when he is taken to the airport having completed all he had to do, still being taken care of by the same online travel retail or tour operator whatever his mission demanded.
            The entry of the European Union into the international market has made things even better for the Chinese online travel retail market. China is the biggest single entity trading with the European Union block. Leading airlines fly directly into and out of China carrying scores of investors, businessmen and tourists interested in the beautiful coastlines that China has. This number means well for the online travel retail firms who organize everything for the arriving foreigners and business is picking up with no signs of relenting given the upward trend of China's economy (Foreign Airlines. Para  4). Leading airliners like Virgin Atlantic, Dutch Airlines (KLM), Air France and British Airways all fly directly to Beijing and other cities like Xian and therefore they work closely with online travel retail operators to cater for their customers (Major Airlines. Para 7).
            Online travel retail business is doing well in China and anyone with enough investment capital and the resolve it takes to venture into the unknown would want to give it a try especially in Beijing. Xian is another crucial There are very many areas in this industry which lie idle and there it wary.
REFERENCE LIST
Overview: Chinese Online Travel Industry. Available at: http://www.chinavestor.com/internet/71629-overview-chinese-online-travel-industry.html
Xian. Available at: http://www.chinaonlinetravel.com/cities/xian.htm
Major Airlines. Available at: http://www.chinaonlinetravel.com/airlines.htm
Foreign Airlines. Available at: http://www.chinaonlinetravel.com/airlines.htm
Beijing. Available at: http://www.chinaonlinetravel.com/cities/Beijing.htm