Operational Issues Essay Sample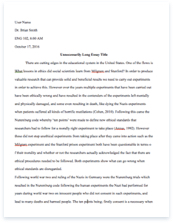 The whole doc is available only for registered users
OPEN DOC
Download Essay
A limited time offer!
Get a custom sample essay written according to your requirements urgent 3h delivery guaranteed
Order Now
Operational Issues Essay Sample
Operational issues are the issues arising in the process of how something is done; these are the 4 types of operational issues Organizations have to store and manage countless pieces of information. These are very important and confidential Information. Information is received by the businesses mainly in two ways. The organization receives the information it requires
The staff receives the information
To make sure that information is managed appropriately, a number of policies and procedures have to be put in place, concerning security of information.
Procedures for Security of Information
Backups
Health and Safety
Organizational Policies
Business Maintenance Plans
Security of Information:
Different ways for a company to secure data are:
Companies should download or purchase an anti virus software on their computers so that it will prevent hackers or third parties gaining access to their data. Companies increase security by providing log in and password verification system for each of their employees that need to access their data. Securely removing all the information before disposing old computers.
Backups
What should Companies do to back up their data?
They can back-up their data and information by storing them on to back-up devices such as pen-drives, CDs, Hard-drives or even installing back-up software to prevent losing any sort of confidential or important data of the company.
Health and Safety
What can companies do to ensure health & safety is respected within the workforce?
Companies can give workers breaks in order to make sure they do not over-strain themselves and hurt their backs.
Ensuring if there's fire or any panic attack such as robbery, companies should install more security and safety around the store and help their staffs to feel safe around their work place as well as having full access through the fire exits (the bigger the store in size the larger the amount of security and fire exits).
Organizational Policies
Policies that relate to the use of business information can help make sure those decisions affecting staff: are understandable and consistent
meet legal requirements
take full account of their impact
contribute to productive working relationships
Policies help make sure that staff have guidance to help them comply with legislation (Data Protection Act for example). They should also help ensure that consistent decisions are made, which can be as important in internal communications as they are in handling customers.
Business Long Term / Continuity Plans
The company should regularly create backups of information. As a result of the plan, employees may need to change the way they work – for example, storing information centrally rather than on their hard-drive.
COSTS
MONETARY/NON MONETARY COSTS
A monetary cost is something a business has to pay in terms of cash for such as buying a fire drill. A non monetary cost is a cost that you do not have to pay for in terms of cash for example time spent in backing up the data.
MONETARY/ NON MONETARY COSTS OF EACH OPERATIONAL ISSUE
Monetary costs of downloading anti-virus systems would be that you have to pay for the good ones such as Norton. The non monetary cost of this would be the time to install this on the company's computer systems.
A monetary cost of installing a fire exit would be to adapt the stores and officers infrastructures and paying the builders to do so. The non-monetary cost of this would be that in case of a fire break out employees and staff will be safe, which would save company's compensation cost.
A monetary cost of installing backup systems to protect all their data would be that it would cost them money as they would need the equipment to do so such as hardware CD's. A non monetary cost of this would again be the time to backup all the data.
A monetary cost of creating a continuity plan would be the cost of employing someone to do so. A non-monetary cost of this would be the cost incurred by not doing so.
Conclusion
The above concludes that the operational issues in relation to the use of business information is very crucial as it involves the following factors to prevent companies confidential information and data: Security of Data enables to give protection from hackers thus companies files such as employee details stay safe. Having a back-up device will enable companies to keep their data recorded when lost. Health and safety are vital for both employees and customers so that they feel safe and secured around the stores at all times.