Operations Management Reflective Essay Sample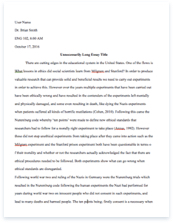 The whole doc is available only for registered users
OPEN DOC
Download Essay
A limited time offer!
Get a custom sample essay written according to your requirements urgent 3h delivery guaranteed
Order Now
Operations Management Reflective Essay Sample
Operations management is an area of business concerned with the production of goods and services. It involves the responsibility of ensuring that business operations are efficient and effective by managing the allocation of time and other resources, and the distribution of goods and services to customers.
Operations management can further involve focusing on the effective planning, scheduling, use, and control of a manufacturing or service organization. It uses various concepts such as design and industrial engineering, management information systems, quality management, production management, inventory management, accounting, and other functions within an organization. The nature of how operations management is carried out in an organization depends on the nature of its products or services and distribution channels.
We will look at various sections of operations management in the company of Proctor & Gamble. Procter & Gamble Co. manufactures a wide range of consumer goods. It is credited with many business innovations including brand management. It has over 20 brands of household items from feminine and baby hygiene products, washing detergents, batteries, coffee and beauty products.
1.1       Managing purchases
This gives guidelines on buying various materials from suppliers and vendors such as materials, computers, services from lawyers, and even insurance. According to Proctor & Gamble, purchasing is more than buying. It is the strategic link to their suppliers and vendors. Procter & Gamble Purchases has the unique responsibility for developing and executing the strategies for everything the Company buys. It consists of using a vast array of technical, analytical, and commercial skills to analyze markets, spot and exploit emerging trends, uncover business-building ideas and cost-saving opportunities, commercialize emerging technologies, build effective working relationships with suppliers, and create and capitalize on new methodologies such as e-marketplaces.
1.2       Inventory Management and Control,
Costs can be substantial to store and move inventory. Innovative methods, such as Just-in-Time inventory control, can save costs and move products and services to customers more quickly. Procter & Gamble has streamlined its supply chain to put more of its products on store shelves when customers are ready to buy. The supply chain innovation officer at The Procter & Gamble Company is supposed to figure out how to get the consumer products into the hands of 5 billion customers in 170 countries more efficiently. The goal is to stock shelves in stores around the globe more accurately by responding better to what people want, as well as getting a large number of retailers and suppliers to participate in a system that would immediately signal products favored by customers.
In the past decade, Proctor and Gamble's business has changed radically, even if its systems for timing the delivery of products to stores have not. Just like cars, clothes, music and even prime-time television, the sales of mass-produced products for the home have become hit-driven or, better put, promotion-driven.
Some 60% of Proctor and Gamble's sales now come from events such as promotions that the supermarket, convenience store or other retailer executes with price cuts. There are also other incentives, discount coupons and price promotions. Some events are initiated on the Internet. Others include promotions for gift-with-purchase rolled in the internet for example the Pampers.com and BabyUniverse.com sites. These marketing events are designed to drive consumers to retail stores and maintain customer loyalty.
1.3       Quality Management and Control.
Management control and coordination includes a broad range of activities to ensure that organizational goals are consistently being met in an effective and efficient fashion.
It includes major activities to ensure goals are being met. Quality management is crucial to effective operations management, particularly in continuous improvement. More recent advancements in quality, such as benchmarking and Total Quality Management, have resulted in advancements to operations management in Proctor & Gamble.
1.4       Storage,
With Proctor and Gamble China's rapid inventory turnaround time, its existing paper-based manual system proved to be cumbersome as volume increased in the company's distribution centers. Workers charged with data collection filled numerous orders per day at a fast pace, which increased the risk of human error very early in the supply chain. As faze one of initiative to streamline the existing paper-based manual process, Proctor and Gamble China deployed from Symbol Technologies in 20 distribution centers throughout China for use with their warehouse management system.
1.5       Logistics
Procter & Gamble has been recognized as leading the way in the development and usage of best supply chain practices. It has processes that support the flow of materials and products to and from Proctor and Gamble facilities. It is careful in its Total Supply Chain Improvement Projects that are aimed at reducing cost, improving service, and removing time from the supply chain. There is also the need to identify opportunities, develop action plans, and lead improvement teams across multiple sites, organizations, and functions as well as delivering key results for the business and building systems to sustain the improvements. Finally, there is the development of strategies that will keep Proctor and Gamble leading the marketplace in logistics.
1.6       Evaluations.
There is a strategic analysis of the company's business, including examining its performance in the domestic electrical appliances market. The analysis report examines company shares by region and sector, brand portfolio and new product developments, market and distribution strategies, challenges from the competition, and future prospects. This analysis helps in understanding the opportunities and threats facing the business and the factors driving success.
Proctor and Gamble's key Performance Indicators include the cutting of the percentage of products that are out of stock on retailers' shelves at any given time to 5%, from 10%; shortening the time from when a cash register records the sale of a product to the purchase of raw materials to the production of its replacement; a daily count of all products flowing through the supply chain at any given moment, whether on store shelves, in back of the store, at its warehouses, in trucks or wherever; reducing the percentage of packages damaged or otherwise unappealing when a customer sees them on a store shelf to zero; and determining an acceptable price point for an item and then working it back through manufacturing and distribution to see if that product can be delivered at a price acceptable to consumers and a profit acceptable to Proctor and Gamble.
During the fiscal year ended June 30, 2007 (fiscal 2007), the Company was organized into three global business units: Beauty and Health, Household Care and Gillette GBU. It had seven segments under United States Generally Accepted Accounting Principles: Beauty; Health Care; Fabric Care and Home Care; Snacks, Coffee and Pet Care; Baby Care and Family Care; Blades and Razors, and Duracell and Braun. In September 2006, the Company's Sure brand (an antiperspirant and deodorant brand) was acquired by Innovative Brands, LLC. In January 2007, P&G acquired HDS Cosmetics Lab Inc., which manufactures and markets Doctor's Dermatologic Formula (DDF) skin care.
1.7       Plans for quality in operations.
A great deal of focus in operations management is on efficiency and effectiveness of processes. Therefore, it often includes substantial measurement and analysis of internal processes. Finance and Accounting is the lifeblood of Proctor and Gamble's brands and businesses. The company's Finance and Accounting plays a very strategic, leadership role in its entire decision making. This is done by leading the Company's strategic planning, competitive understanding and financial goal setting at the corporate and business unit level. The role of finance is to provide leadership to business decision making as well as manage the Company's financial and accounting affairs to maximize long-term profits, cash flow, and total shareholder return.
2.0       Benchmarks that can be utilized in the operation.
Benchmarking is the practice of studying the methods of an acknowledged leader in an industry as a way of setting standards for one's own operation. It is basically improving by learning from others and can be seen as simply making comparisons with other organizations and then learning the lessons that those comparisons show. It is the continuous process of measuring products, services and practices against the toughest competitors or those companies recognized as industry leaders. It is a positive proactive process by which a company examines how another company performs a specific function in order to improve how it performs the same or similar function. It allows for the discovery of gaps in an organization's performance when compared with another.
Proctor and Gamble benchmarks itself against the fortune companies in all the areas mentioned above. This will help the company to see the gaps between its operations and those of the other organizations. The gap is then analyzed on how much to do in order to become the best. In practice, benchmarking usually encompasses regularly comparing aspects of performance with others, identifying gaps in performance, developing performance improvements to close the gaps identified, implementing the improvements, monitoring progress, and reviewing the benefits.
Thus proctor and Gamble does a comparison of its processes with more successful organizations to establish exactly where the differences lie, and then taking steps to use the knowledge to close the gaps, so that it can become the best in the industry and offer world class services. It focuses on the firm that it considers to be the leader in the field of home care products and finding out what it is that the market leader does that is so much better than itself. This involves getting close to it and learning – but also exchanging information.
The several types of benchmarking that Proctor and Gamble can use include:
Generic. This is comparisons in a general sense, often using terms such as customer, strategic or operational
Functional. This is departmental comparisons such as Finance, Sales or Human Resources efficiency for example Human Resource staff to total employees.
Process. This is reviewing processes such as insurance claims or delivery of bulk commodities
Global. This includes comparisons across the world.
Cost. This is focusing on cost dynamics
Performance. This concentrates on looking at revenue or growth. 
Conclusion
Despite its identity as a consumer package goods company, Proctor & Gamble is a technology company, thriving on innovation. Over and above Procter & Gamble's flexible working arrangements, community events and business team relationships, the company's investment in training IT staff and offering strong development pathways is highly noticeable. Given a Proctor & Gamble's financial structure, its financial figures are benchmarked across leading competitors. In choosing the leading competitors, it chooses only those firms with sound financial situations or those not undergoing radical restructuring, or where random volatility, mergers, or bankruptcy affects financial performance.
REFERENCES
Davenport, Thomas. H (1993) Process Innovation: Reengineering work through information     technology. Harvard Business School Press: Harvard
Dyer, Davis; Frederick Dalzell, Rowena Olegario. Rising Tide: Lessons from       165      Years of Brand Building at Procter & Gamble. Harvard Business School          Press.   ISBN 1591391474. 2004.
Euromonitor International: Global Company Profile 2007.
Roy Longbottom's PC Benchmark Collection (Free) – Source code, pre-compiled           versions and results for numerous benchmarks.- Kernels, Synthetic, Component     (CPU, Caches, RAM, Graphics, Disk and other I/O, Network), Real/Simulated     Real, Burn-in