Oregano Oil Essay Sample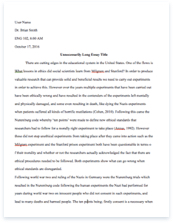 The whole doc is available only for registered users
OPEN DOC
Pages:
Word count: 340
Category: cooking
Download Essay
A limited time offer!
Get a custom sample essay written according to your requirements urgent 3h delivery guaranteed
Order Now
Oregano Oil Essay Sample
Oil of oregano is a beneficial preparation. Oregano is an aromatic herb that has antiseptic, antibacterial, anti-fungal, anti-parasitic and antiviral properties. Its scientific name is Oreganum vulgare, and its name is Greek in origin, meaning "joy of mountains." Oil of oregano is used in cooking, as well as for massage. The essential oil of oregano can be extracted from the leaves through distillation, yielding the concentrated benefit of the bulk oregano herb for medicinal and therapeutic purposes. However, oil of oregano can be made from an infusion of oregano in base-carrying oil.
Uses for Oil of Oregano:
• Sinus Congestion, Colds and Sore Throats, and Digestive Problems-Add a couple drops to a glass of water or juice and drink. For sinus congestion you can also rub some diluted oil or oregano directly on your sinuses for relief.
• Sore Muscles, Arthritis, Aches and Pains-Massage into affected area to relieve pain and inflammation. Dilute with olive oil and always test on a small area first.
Making Oregano Oil
• Things You'll Needs:
1. Fresh Oregano
2. Pot
3. Towel
4. Base oil (olive oil, jojoba oil, coconut oil)
5. Mortar and pestle
6. Container with lid
• Instructions:
1. Wash the fresh oregano and allow it to dry.
2. Place it on a towel or paper towel and spread to air-dry.
3. Gently pound the oregano with the pestle on a mortar, to break through the leave' surfaces. Set aside.
4. Heat 1 cup oil until just slightly warm. Pour it into a clean glass container and cover.
5. Place the oregano in the warm oil. Agitate the jar to coat the oregano with the oil and to begin the process of releasing the oil of oregano into the base oil.
6. Let sit in the refrigerator for 3 days, to allow the oil of oregano to blend well with the base oil. Use for either food preparations or for massage.