Oregon's Public Finance – Taxes Essay Sample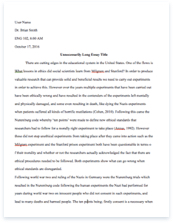 The whole doc is available only for registered users
OPEN DOC
Download Essay
Get Full Essay
Get access to this section to get all the help you need with your essay and educational goals.
Get Access
Oregon's Public Finance – Taxes Essay Sample
Introduction
Tax collection and budget allocation is one of the most important structures of governance.  Every  government has an obligation of ensuring a fair tax collection and  distribution system  Oregon tax structure has been a subject of debate for along time  and has been criticized as one of the most worst tax structure in the united states.  Oregon tax structure has in some instances been described as unusual in different aspects and as a result several tax reforms have been proposed.
This study will look at the Oregon tax structure in details including its strengths and weakness, amount of tax collected, proposed reforms, and the effects of the current crisis on Oregon tax collection.
Oregon Tax structure
Oregon is described as having one of the worst tax structures in the United States. Unlike other states Washington tax structure is peculiar in the sense that it has no sales taxes levied on business but the states taxes is heavily burdened on income taxes. As a result, the state tax collection experiences a lot of up and down cycles.  This means that the operation of state taxes depends on personal income and corporate taxes while local government and education institutions relies on property taxes (Moving to Portland, 2009). Oregon does not impose taxes on motor vehicles, business and occupations, and direct levies on some intangible properties like bonds, stocks and securities. On the other hand, beer, wine, and cigarettes are lowly charged. For example the state charges 8 cents per gallon which is consider the 46th lowest tax rate in the nation. Wine tax is set at 67 cents a gallon while cigarette tax stands at 1.18 cents per packet. Oregon uses property tax to support social institutions like schools, cities and counties. Property tax is levies on all private property. Gas or diesel tax in Oregon is pegged at rate of 24 cents for every gallon which is a bit higher compared to the 18.4 cents for the whole nation (Moving to Portland, 2009).  This means that Oregon has the highest gas prices in the nation.
Comparing Oregon with other states, it is evident that Oregon tax system is unusual due to its failure to impose taxes on the above.   In 2001-2002, Oregon was ranked 46th overall in the nation in terms of combined states and local taxes. This low ranking was attributed to the fact that Oregon does not have sales tax. Compared to other states, Oregonians pay the third highest income tax. Oregon is also ranked 39th in overall tax burden and second highest in terms of personal income taxes in the whole nation. However, Oregon has lower corporate taxes ranked 9th overall by Tax Foundation. Oregon Corporate income tax rate which stands at 6.6% which is approximately $120 per capita, is ranked 16th lowest in the United States.  In 2007-09 biennial budgets, Oregon surpassed the biennial budget which was the largest in its history.  According to the final Legislatively Adopted Budget 07-09, Oregon collected about $15.1 billion which was an increase of $2.9 billion over 05-07 collection (Moving to Portland, 2009).
There are many advantages and disadvantages of Oregon tax structure.  The corporate tax structure is advantageous in that it can attract many investors since the level of taxes are low compared to other states.  However, the personal income structure are quite high compared to other states which means Oregonians bear more tax burden than other Americans. High property tax has been a great hindrance for property acquisition. Statewide, the tax structure may suffer from periodical up and down cycles due to its dependence on personal income. For example in  case like the current global economic crisis, there is massive layoffs which means the state will collect low revenues since most people have been pushed out of employment. The tax structure is has a weakness in that the state is struggling to remain viable economically and there is not excess for investment to save for a rainy day (Moving to Portland, 2009).  The state has also been forced to cut on social services when they are needed more.
Tax reforms in Oregon Tax structure
Tax reforms have been agitated far and wide from different quarters in Oregon. Oregon Tax revolt is just one of the movements in Oregon that have been advocating for lower taxes. The tax reform movement in Oregon has been against the high personal and property taxes which are imposed by the state. Tax activists are arguing that government is taxing Oregonians more taxes while the government has not proper investment mechanism in place to cushion the state against   tax collection variation. The anti-tax movement has seen defeat of Measure 28 and 30 which were aimed at increasing income taxes. The tax revolt is led by Don McIntire who is the president of the Taxpayers Association of Oregon, and Bill Sizemore who is the leader of Oregon Taxpayers United.  These two reformist were instrumental in enactment of Proposition 13 which put limits on property tax in 1990 change of Oregon Constitution through Measure 5 (Bruun, 2007)
Change in economic indicators and revenue in the current recession
The current economic downturn has devastating effects on Oregon economy.  There are different indicators that have been used to assess the extent of the downturn. Rate of foreclosures has been one of the important indicators that have been used to assess economic performance nationwide.  While rate of foreclosure nationwide increased to 75% between 2006 and 2007, Oregon recorded a 12 % increase, which was ranked the 43rd slowest rate in the country. The rate of foreclosure was rated 0.533% which was half of the national average.
 The rate of unemployment, which is another economic indicator used in to assess economic growth showed that the rate of unemployment in Oregon had not changed. The number of unemployed in the state remains at 3,000, which pointed to a slow growth rate in the economy. However, the labor market for the state has changed with each and every month Oregon economy has entered into a recession and the state has continued to lose more jobs. According to Niezgoda (2009) more than seventy percent of all jobs lost in Oregon in 2008 were lost in the last economic quarter.  For the past five months, the rate of unemployment has declined by more than 4.3 percent.
The construction industry has also been used as an economic indicator in the country. In Oregon, The National Association of Home Builders has reported that   single home construction has declined by more then 15.5% and at the same time residential construction permits declined by 10%. The state budget deficit has continued to grow and currently it stands at $1.2 billion. It is expected that between 2009 and 2011, the total budget deficit will rise to more than $2.5 billion (Kost, 2009).
Conclusion
Oregon tax structure has been criticized as one of the most inefficient tax structures in the country.  Unlike other states, Oregon has a higher income and property tax while its corporate tax has been rated low. The increased dependence to Oregon tax structure on income tax has led to recurrent problems in the taxing structure especially in the current economic crisis. There are a number of tax reforms that have been proposed to change the taxing structure in order to reduce the tax burden on Oregonians. The current economic crisis has had negative impact on Oregon taxing system with the falling rate of employment, construction, and other important economic indicators.
Reference:
Kost, R. (2009). Oregon State deficit could grow by $1 billion. Retrieved 9th May 2009 from http://www.kgw.com/news-local/stories/kgw_011609_news_oregon_deficit.c0f9dfb.html
Bruun, S. (2007). Oregon, with nation's worst tax structure, needs help. Retrieved 9th May 2009 from http://www.lakeoswegoreview.com/opinion/story.php?story_id=119871285042607100
Niezgoda, K. (2009).  Oregon Economic forecast 3/19. Retrieved 9th May 2009 from, http://oregonbizreport.com/2009/03/oregon-economic-forecast-319/
Moving to Portland, (2009). Oregon Taxes. Retrieved 9th May 2009 from http://www.movingtoportland.net/oregon_taxes.htm