Organisational Development and Change Essay Sample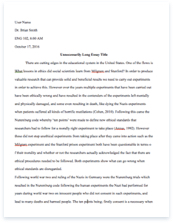 The whole doc is available only for registered users
OPEN DOC
Download Essay
Get Full Essay
Get access to this section to get all the help you need with your essay and educational goals.
Get Access
Organisational Development and Change Essay Sample
Analyse your organisation's effectiveness (performance and capacity), and draw up a plan for improvement, that involves a realistic change strategy.
The process I undertook to determine a global perspective of our organisation's performance and capacity was to distribute the Briton's learning N.G.O. questionnaire to our C.E.O. and the senior management team leaders of each department within the organisation. I also completed the questionnaire from the perspective of my observations as the Maori Advisor / Maori Programme leader that are drawn from a period of nine years part time employment with the organisation. The following information is a summary of the recorded results provided by the Learning N.G.O. Questionnaire analysis sheet. Creating a supportive Culture: A large disparity of 9 points was recorded between the C.E.O. at 17 and the aftercare team leader at 8. The other departments which included my results were closely aligned between 11 and 13. Gathering internal Experience: The profile plotting showed a difference of 7 points with the C.E.O. at 14 and aftercare at 7.
The other departments were between 10 and 12. Accessing external learning: The C.E.O. recorded 17 while the rest of the team leaders were 10 and 11. Communication systems: A large disparity of 10 points was recorded with the C.E.O. at 19 and the aftercare team leader at 9. The other team leaders were between 13 and 15. Mechanisms for drawing conclusions: The C.E.O. and Pre Admissions team leader were recorded at 15 while the other departments were between 10 and 12.
Developing an organisational memory: The C.E.O. and Pre Admissions team leader were recorded at 16 and 14. The other team leaders were recorded at 11 and 12. Integrating learning into strategy and policy: A 5 point difference was recorded between the C.E.O. at 14 and the clinical team leader at 9. The other departments were 10 and 11. Applying the learning: A 6 point difference showed between the C.E.O. at 16 and the Pre Admission team leader at 10 with the other departments between 11 and 14. (I will continue to evaluate these results and draw conclusions)