Organization Behavior: Walt Disney World Resort in Florida Essay Sample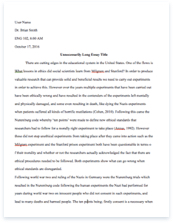 The whole doc is available only for registered users
OPEN DOC
Pages:
Word count: 2252
Category: Disney
Download Essay
Get Full Essay
Get access to this section to get all the help you need with your essay and educational goals.
Get Access
Organization Behavior: Walt Disney World Resort in Florida Essay Sample
Introduction
To globalize any business, first thing to consider is to study the cultural aspects and the customer needs of the country in which the entrepreneur is willing to market his product. Many entrepreneurs turn their face to the global market to increase their sales and expand their business to international market.
Decision Making
Manager's strategic thinking and decision making must allow the organization to expand its business globally from organization management throughout world. Now the healthcare business is among the leading patient care service. Company's expansion is not based only the broaden leadership views but its integration with each and every member associated with the organization.
Manager's philosophy of leadership must very successful and he must give individual attention to his employees making them his tools for success of the company. His firm belief must be embedded on the fact that the workforce of an organization is track to the victory. Output from an organization is dependent upon the work input from the employee. If employees are honest, loyal and work hard to have best results then it will make the company succeed. Management's policy must be designed in order to open the doors of employment for any race, ethnicity or culture or gender without any discrimination. In company's environment there must be no discrimination among blacks and white or other diverse groups. In addition, top level managers stress that workplace and management positions can gain more benefits from the talents of diverse groups of people belonging to different gender and race.
Organization culture
As pointed out in Economist that though many companies do not seem to make big business mistakes but they incur losses due to several small mistakes. For example, when hypermarkets for Carrefour were compared it was found that it open its outlets at places not suitable for their businesses (Business a Hyper market).
Other important considerations are to make products according to the need and demand of the people in the country. If you are making cloths for Chinese then you'll have to consider their sizes, designs, cloth etc. American sizes will not apply to them as once Wal-Mart did. As Asians are becoming use to air-conditioned and wide array shops they need a local touch in their products (Economist, A hyper market, 2001).
For managing cultural differences, companies need to do extensive research and study the market for which they are willing to sell their products. For example, a clothing company should consider the sizes of the people residing in that area. Even height, weight and color of Asians differ remarkably from Americans. For expanding stitched cloth business to China and Japan, their sizes and market trend study is important.
Every nation and country has their own customs which has to be followed while you're in their country. It is important to get familiarize with the local custom, people and their culture (Wade, 2004). Businesses have to be culture oriented for success in any particular country. They must be aware of their regular customs, life-styles, does and don'ts with regards to their customers. Every business should be customer focus. Entrepreneurs are selling to customers, so it is a basic fact that products should be made according to customer's need.  Hence, for developing business relations with any country an entrepreneurs must study, research and travel to that area to know more about people, their customs, their likes and dislikes. The more the entrepreneur will be familiar with the culture and the people, it is more likely that their business will blossom in that country.
Effective Communication
Effective communication has always been important in an organization, business and government relationship. Managers are always in a situation dealing with employees and their emotions, where work stress has already made employees upset.
Communication connects two individuals. Every word we communicate with others leaves an impression of good or bad. Communication may be verbal or non-verbal. In business profession, where managers and executives deal with consumers, on one hand, it is important for them to be realistic and on the other hand they must be positive and polite enough for the listener to let the person absorb what is being said to them about their services. For example, in industries the communication may be sometimes may be delayed as an anticipation to keep up the employee's hope for their effort. Most managers always assume it to be the task of executives. However, it is firmly believed that positive and effective communication by managers will have encouraging effect on the employees. Failing to deal with employees politely, they may loose hope and confidence in the business and products company offers.
Change Management
Case Study 1: Walt Disney World Resort in Florida
Walt Disney World Resort Florida is a resort segment of 'The Walt Disney Company' in Florida. Walt Disney Company is an entertainment company in four business segments: media network, studio entertainment, parks and resorts and consumer products.
The Walt Disney World Resort division in Florida is a well-known recreation spot in the world. It serves as a place for leisure, hobby, sports, exercise, creativity, pastime, playful, and amusing activities for the visitors. It is one of the highly visited sites for entertainment. Today they are serving millions of people who visit them each year even beyond their theme goals. They have expanded their services as number of visitors is increasing every year. Their recreational service is now becoming multidimensional and multinational.
Walt Disney World Resort includes
Four theme parks

The Magic Kingdom,
Epcot,
Disney-MGM Studios and
Disney's Animal Kingdom

17 resort hotels,
A retail,
Dining and entertainment complex,
A sports complex,
Conference centers,
Campgrounds,
Golf courses,
Water parks and
Other recreational facilities.
Disney Cruise Line is operated out of Port Canaveral, Florida.
EXTERNAL ANALYSIS
External Analysis: An external analysis determines those forces that are external to an organization, rising from outside sources and have profound impact on the conduct of an organization.
Customer Analysis
Segment(s): Children, adults, elderly, women
Motivation(s):

Recreation
Entertainment
Enjoyment
Fun
Physical activities
Playful activities
Creativity
 Leisure
Unmet need(s):

Limited facility for the overnight stay at the park;
Fewer medical care units for injured and sick
Less number of facilities for disabled
Less security
Less safety for children
Competitor Analysis
Beach hotels/resorts
National Park and River
Blue Safari Submarine
Casela Nature/Bird Park
Domaine Les Pailles
Aigrettes
Benitiers
Cerfs
Crocodile Parks
Nature Parks
Local beaches
Pamplemousses Garden
Ship/boat/catamaran cruises
Sports clubs
Water Sport Village (c/o Paradise Hotel)
Water Sports – Dive
Performance: Competitors are also doing their business at highest level and generating tremendous profits (i.e., making reasonable revenues).
Strategies: planned joint venture (with other companies offering corresponding and complementary services); promoting international marketing (through various routes).
Strengths: sound and recognized business with years of experience, excellent marketing strategies, high-quality competitive service, renown brand, strong customer base.
Weaknesses: Standards of services is low, low, less business in local market, less number of tourists as compared to Disney.
Market Analysis
Size: Relatively Large; according to the report published in Amusement business following is number of the high volume of visitors quoted by Orlando Sentinel:
Magic Kingdom, one of the highly visited parks – around 16.2 million visitors
Epcot, 9.9 million visitors
Disney-MGM Studios, 8.6 million visitors
Disney's Animal Kingdom, 8.2 million visitors
Projected Growth: The number of visitors and tourists Walt Disney Florida is growing; In view of current increasing guest visits they are expanding their entertaining and hospitality services according to visitors need.
Profitability: Their market is very high and increasing their revenues tremendously; great chances to increase their profits with increase in their services and expansion of their business in local and international market; this will also enhance tourism to this state.
Entry Barriers: Their current business is stable and established after great planning and investment; anyone willing to have such a business must have huge investment; great plan for marketing and business and enhanced business strategies to attract visitors.
Industry Trends: affiliation with complementary business owners can greatly enhance their business and services, outsourcing many jobs and business will reduce inner cost; international and domestic marketing can attract more visitors from local cities and abroad.
Key Success Factors: Excellent customer experience, customer satisfaction, great marketing strategies, excellent employee training, product and service improvement according to customer needs, strategic planning, planned partnership.
Environmental Analysis
Technological Impact: They have implemented new technology with latest computers, networking, and surfing for the visitors. They have also incorporated new games, and other entertainment in IT.
Governmental Impact: Encouraging and affirmative; Government has offered its full support to their business ventures. It wants to maintain, promote and increase their business; it further wants to increase their international venture and marketing to promote tourism in this area.
Economical Impact: Confirmatory and hopeful for the future; the economy of the current state is stable and in affirmation to promote hospitality service.
Cultural Impact: It has excellent impact on their business. The locality is resided by almost people from around the world; the largest population is of Americans, then Asians are second and Blacks third. Mostly Americans and Asians have the highest percentage of visitors. People from around the world visit this place for enjoyment and leisure.
INTERNAL ANALYSIS
SWOT Analysis
STRENGTHS
They have plenty of resources for expanding their business. With years they have grown tremendous experience in entertainment business. Their cost-effective strategies have led the business grown over the years. Their operation is diversified and expanded. They have plenty of human resources. They are financially stable and abundance of resources to invest into their business. Their company profile and brand name is very strong and competitive. They have well-learned and trained employee and workforce. Their employees have helped them to boost their business and increase their production tremendously. They have well-managed staff and infrastructure. They have very well-organized their financial investment and resources to give quality services and goods to their customers.
Walt Disney Resort Florida is
Extremely appealing place with gorgeous looks, and pleasing to the visitors
Their services and products are exceptional as compared to other entertaining services.
Some of the services are exclusive to Disney and not offered by others
Vast in numbers and variety in the entertainment products they offer
Highly attractive and striking for the visitors including kids, adults and elderly
Parking lots are very spacious with lesser crowd providing plenty of space for guests to accommodate
Making high profits and revenues with the range of services they have to offer
A number of sports activities are available for example, Basketball, throw ball, football, table tennis and golf;
Entertainment at night like night clubs, movie theaters, studio and shows are also present).
Disney's Pleasure Island;
Presence of hosts/hostesses Prominent
High standards – The standards Disney set for its environment are usually taken as standard for all other localities.
Foremost visitor services
Premier visitor organization
Every service is customized and adapted according to the visitor's requirements.
Corporation and the theme parks
Customer Satisfaction
Comprehensive sponsorship and support
Noteworthy consideration, continuous investment to augment visitor experience
WEAKNESSES
They are constantly expanding their businesses and services and hence their workforce will expand even more. Therefore they will need a stable organization structure for expansion of their business. Their corporate officers change frequently hence making infrastructure more vulnerable. Such unnecessary changes incur extra charges and investment while new management takes time to adjust to the environment.
Their increased services have raised their additional expenses
Too large number of employees and labor
They frequently change their top-management
High bureaucracy
Very few facilities available for visitors with disability
Little medical care unit available for tourists and guests
Numbers of shuttles are fewer as compared to their growing business
Lack of security and protection
Access to their website is poor. Their website does not always open and slow to surf.
OPPORTUNITIES
Government attitudes are in affirmation of their business and operations,
Barriers of entry are significant; big initial resources and investments will be needed to compete this industry
Developed communication facilities,
Disney tax relief's on the expenses of goods
Increase number of visitors and guests;
Increase affiliations;
Add ATM machines and other facilities for tourists;
Adding water slides, horse riding for adults ;
Construct more sports and entertaining services in the nearby vicinity;
Set up an appropriate and working website for well-built online presence and through internet marketing reach more customers.
THREATS
Their market is oversaturated,
Global politics and economic condition can affect their business
High foreign competition
Supply of services and products has already saturated the market,
Other Entertaining industries
In near future more intense competition is expected
Network-television division is facing immense pressure from the Cable-giants (Turner Broadcasting Systems [TBS]).
Revenues decreased with current wars especially Persian Gulf War.
Much of the threats to their business has been dissolved because they have strong base investment, and they've expanded their operations globally, hence, deepened their roots.
There is a need for theme parks to improve their efficiency. Their annually asset turnover ratios are not as competitive as of the other divisions.
However, their overall entertainment and recreation service is great. Currently they are attracting large number of population around the world and expected to increase their business in next few years.
References
Borrie, T. W. DisneyLand and Disney World.  Constructing The Environment, Designing The Visitor Experience. Loisir et Societe / Society & Leisure, 22(1), pp. 71-82. (1999). Retrieved from http://www.forestry.umt.edu/Personnel/faculty/borrie/disney.html
Resorts. Retrieved 27, Sept, 2006 from http://www.intercot.com/resorts/default.asp
The Walt Disney Company. Management's Discussion And Analysis Of Financial Condition And Results Of Operations. Retrieved from http://sec.edgar-online.com/2004/05/13/0000950129-04-003214/section7.asp
The Walt Disney Company. Company Profile. Retrieved from http://www.datamonitor.com
Walt Disney World Resort. Retrieved 27th Sept, 2006 from http://en.wikipedia.org/wiki/Walt_Disney_World_Resort