Organization & Leadership Analysis Essay Sample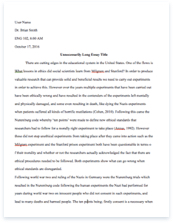 The whole doc is available only for registered users
OPEN DOC
Pages:
Word count: 3171
Category: patient
Download Essay
A limited time offer!
Get a custom sample essay written according to your requirements urgent 3h delivery guaranteed
Order Now
Organization & Leadership Analysis Essay Sample
Organization Overview
Carilion Clinic is a not-for-profit healthcare organization. Carilion Clinic is committed to a common purpose of better patient care, better community health, and lower cost (www.Carilionclinic.org). Carilion Clinics' mission is to improve the health of the communities they serve. Carilion Clinic owns and operates seven hospitals, primary care clinics, urgent care clinics, and sub-specialty medical practices in South Western Virginia. Carilion originated in 1899 with Roanoke Memorial Hospital.
Organization Description
In 1954 Franklin Memorial Hospital opened its doors. Carilion Franklin Memorial Hospital has a 12 bed emergency room, 4 bed intensive care unit, and 21 bed acute care unit. Carilion Franklin Memorial Hospital offers medical and surgical services, including outpatient services. They are fully accredited by the Joint Commission. Carilion Franklin Memorial Hospital admits over 2,500 acute patients and treats over 22,000 emergency room patients each year (L. Dillon, personal communication, May 31, 2015). Carilion Franklin Memorial Hospital's mission is the same at Carilion Clinic's which is to improve the health of the communities they serve. Carilion Clinic staff strives to make a difference through individualized treatment with loyalty and integrity. Carilion Franklin Memorial uses "the five C's" for values: Community –working to serve their community and family
Courage-doing what is right for their patients
Commitment
Compassion
Curiosity—promoting creativity and innovation to strive for excellence
Leadership Practices
The acute care services leader can be described as a servant leader. She works hard to fulfill her employee's goals while keeping the organization's goals in mind too. She often gives up her time and works so her employees can be off for holidays. She often gives her employees gifts for their dedication. She also has been known to raise money to buy a patient groceries and clothes that fit. She uses her leadership skills as well as strives to serve others.
The acute care services leader has some traits that could describe her as an authentic leader. She has had to make tough staffing choices by laying people off; she maintained compassion for the staff she laid off as well as courage to make difficult decisions. She established relationships with all employees and even seemed to find something in common with each employee. Due to the position relationship she had with all of her staff members they strived to do their best, nobody wanted to disappoint her. She also demonstrated self-discipline by openly admitting mistakes and even talking about them to her staff so they could learn from her mistakes.
The acute care services leader also has traits that could describe her as having an interactive leadership. She values the relationships she establishes with her employees higher than her power position or formal authority. She really likes having open communication with her staff and letting them know how good they are doing at their job. She fosters an "open door" policy encouraging staff to come see her with any question or problem they made have. She also likes to do informal one-on-one meetings every six months with all staff to ensure open communication.
Effects of Current Leadership
Carilion Franklin Memorial Hospital's mission is to improve the health of the communities they serve. Carilion Clinic staff strives to make a difference through individualized treatment with loyalty and integrity. Carilion Franklin Memorial uses "the five C's" for values: Community –working to serve their community and family
Courage-doing what is right for their patients
Commitment
Compassion
Curiosity—promoting creativity and innovation to strive for excellence The mission and vision of Carilion Clinic is very important in day-to-day operations. Every day when staff comes to work they are working towards improving the health of the community. The staff shows commitment and compassion to their patients every day. Most nurses are curious—the in the healthcare field things are constantly changing, nurses have to be curious to continue learning.
The manager strives with her staff to be the best hospital around. The staff, as well as the manager, volunteer time to help with American Cancer Society Relay for Life and an annual stroke screening for the community. The manager shows commitment and compassion to the patients by doing daily leader rounds. During daily leader rounds she visits each patient and asks how they are feeling, if they are improving, how we can improve their stay, if there is anything we can do to improve as a whole, then she gives the patient either a magazine to read or a crossword puzzle or word search book. The manager buys the magazines and books because she thinks they are "boredom busters". The manager has courage to speak with staff members after receiving complaints. The manager also has courage to speak to patients who have complaints and are, at times, irate. The manager shows curiosity by encouraging staff to come up with creative solutions to problems. The manager helps staff brainstorm creative solutions to problems.
The manager tries to foster a collaborative approach to solving problems and decision making regarding problems. She wants staff to try to come up with solutions to problems on their own before coming to her with a problem. The organization is hierarchical, nursing staff report to clinical team leaders who then report to the acute care manager. Job titles are important. The clinical team leaders are expected to be able to handle minor complaints/problems themselves and fill in the manager with what took place. Since we are a healthcare facility some patients think medical facts is an internal language but staff strives to speak to patients using language they were understanding, laymen's terms.
During performance evaluation commitment and compassion to the facility and patients are valued most and rated the highest. Carilion Clinic helps employees balance their work and home life by frequently giving away family tickets to popular events like the zoo or community festivals. Carilion Clinic does random drawings as well as contests to win tickets. Carilion Clinic also offers discounted tickets to surrounding theme parks during the summer months. Carilion Franklin Memorial does a monthly newsletter congratulating employees of successes like promotions, new marriages, new babies, and new educational degrees. Due to the frequent give away, contests, discounted tickets and kudos the mood of the organization to normally upbeat; therefore, they have a low turnover rate. Common stories told are about times we diagnosed a patient with something that the emergency room missed or caught a mistake that was going to happen or already did happen. The meaning behind the common stories told is to brainstorm how we can prevent those things from happening again.
SWOT analysis
SWOT analysis is an assessment of strengths, weaknesses, opportunities, and threats that affect an organizations performance (Daft, 2012). Strengths and weaknesses are considering internal factors, factors that organizations have control over. Whereas, opportunities and threats are external factors, factors that organizations have no control over. Managers perform internal audits about marketing, finance, research and development to assess strengths and weaknesses. Managers obtain external information about opportunities and threats from various sources including the government, customers, bankers, suppliers, and consultants.
Organizational Strengths
Carilion Franklin Memorial has several strengths including committed knowledgeable employees. Carilion Franklin Memorial has a number of employees that have been in the medical field for at least 10 years. These employees are committed to their coworkers by covering shifts when their coworkers have family emergencies. The employees are committed to their patients by devoting their days to their patients, often skipping lunch and bathroom breaks to ensure the patient is well taken care of. The employees are committed to the facility and organization as a whole because they donate time to the community for stroke screenings and Relay for Life events. Another strength Carilion Franklin Memorial has is the aging population that is living longer due to today's technology. With advancing technology the life expectancy is growing causing people with live with chronic illnesses longer causing more frequent hospitalizations. Today's technology allows us to do organ transplants, coronary artery bypass grafting, and even kidney dialysis. Today's technology also includes new medication and devices that allow people to live longer.
Organizational Weaknesses
Every organization has weaknesses; some of Carilion Franklin Memorials weaknesses include their aging building. Since opening in 1954 the hospital has underwent renovation several times but the acute care services and intensive care unit have seen little in regards to renovation. With any building that is 61 years old age stands out. Often patients and family members are not happy with various aspects of their rooms—how it looks, the size, and the décor. The older rooms are often associated with being dirty even after thorough cleaning.
Another weakness that Carilion Franklin Memorial Hospital has is the narrow specialty range. They have few specialty doctors so patients needing a specialty physicians like pulmonologist get transferred to Carilion Roanoke Memorial Hospital about 40 minutes north. Due to the lack of specialty physicians Franklin Memorial is missing out of several patient populations; pediatrics, renal patients, pulmonary patients. Often patients are disappointed when they have to be transferred to another hospital, they want to stay in the community.
Opportunities
SWOT analysis views opportunities as significant as introducing new business plans available. Carilion Franklin Memorial Hospital has good collaboration with Carilion Clinic, a much larger and with more specialists which can help increase their funding and help develop new healthcare programs. The partnership with Carilion Clinic can help improve quality and efficiency. Carilion Franklin Memorial also has an opportunity to improve patient satisfaction by increasing patient representation on committees and the hospital board. By having patients on the board or various committees they can use the data collected to improve clinical processes and have decreased costs and also increased quality of patient care. Healthcare organizations that participate in Centers for Medicare Services have the opportunity to increase reimbursement from Medicare by achieving high patient satisfaction scores. Higher patient satisfaction scores would also increase the reputation in the community. Threats
Since Carilion Franklin Memorial, as well as, Carilion Clinic is not-for-profit a huge threat they face is increasing federal and state budget deficits which would mean decreased funding to their hospitals. Carilion Franklin Memorial also faces the threat at Carilion Roanoke Memorial is a much newer facility, more modern, and has specialists that do specialty surgery. Some patients would rather just go straight to Carilion Roanoke Memorial than risk having to be transferred during their stay at Carilion Franklin Memorial. Another threat Carilion Franklin Memorial faces is the local economic shifts. Just to the South of Franklin County are two counties that have suffered greatly in the recession, the unemployment rate is high, the uninsured rate is also high. The hospital to the south is for-profit and refers people to Carilion Franklin Memorial due to their not-for-profit status.
Leadership Evaluation
Servant leadership is based on the theory that leaders that are able to motivate followers are those who focus least on fulfilling their own personal needs and focus on the fulfillment of the followers' needs (Liden, Wayne, Meuser, & Chenwel, 2014). Robert Greenleaf was the first person to name the term servant-leadership; therefore, he is known as the founder of the modern Servant leadership movement (Schwantes, 2015). Greenleaf thinks that servant leaders are servants first and leaders later. Greenleaf speculates that servant people have a natural desire to serve and a conscious choice makes them aspire to lead ("Servant leadership," 2014). Servant leadership has emerged as a prominent leadership theory that has the potential to create engaged employees by creating positive organizational culture in a socially responsible manner (Van Dierendonck, 2011).
Leadership Strengths
The Acute Care Services Manager, H. Wilcox, is a servant leader. As with any leader she has many strengths and weaknesses in her leadership practices. Ms. Wilcox is always trying to put her employees' needs before her own. On most Christmases Ms. Wilcox volunteers to work so some of her employees can be off to spend time with their family. Ms. Wilcox doesn't get any compensation for working holidays and she misses time with her family. As Greenleaf said when describing the servant-leader is that they "serve first to make sure that other people's highest priority needs are being served" (Greenleaf, 1977, p. 22). Greenleaf also says in another book that "servant-leaders are functionally superior because they are closer to the ground—they hear things, see things, know things, and their intuitive insight is exceptional" (Greenleaf & Spears, 1991, p. 56). Ms. Wilcox often works on the floor in place of her staff because of that she works closely with her employees. Normally she is quiet and just absorbing what her employees say. Ms. Wilcox is aware of problems before they are brought to her attention.
When an employee comes to her with a complaint she normally knows if the complaint is legitimate. Because she frequently works staffing the floor for one of her employees to be off she is always looking for a better process at frequently performed tasks. Greenleaf also says if one is a servant they are always "searching, listening, expecting" a better wheel and not just compulsively trying to reinvent the wheel (Greenleaf & Spears, 1991, p. 23). Ms. Wilcox is often changing policies and procedures to make for more effective and a safer work environment for the staff and the patients. Another leadership strength Ms. Wilcox has is gained trust and credibility from her employees. According to Farling et al servant leaders rely on one-on-one communication to understand the desires, needs, abilities, goals and potential of people (Farling et al, 1999). Servant leaders assist followers in achieving their potential.
Ms. Wilcox spends time with each employee getting to know them and their life goals. Ms. Wilcox often encourages her employees to work towards achieving their goals, if that means going back to school to further their education or even changing jobs to better themselves. Ms. Wilcox often puts her employees' goals ahead of her unit. Ms. Wilcox always strives to be servants to her employees. Servant leadership involves active listening, partnership, trusting people, and focusing on what matters most for the welfare of the patients, coworkers, and society as a whole—all of these Ms. Wilcox possess (Gunnarsdóttir, 2014).
Leadership Weaknesses
All leaders have strengths as well as weaknesses, Ms. Wilcox is no different. There are several disadvantages to being a servant leader including humility being perceived as a weakness, disturbs the concept of hierarchy, and some workers not responding to this approach (Waterman, H. 2011). Servant leaders focus on good quality relationships with strong interpersonal relationships (Dierendonck, D., & Patterson, K. (2015). Ms. Wilcox has good human relationships with her employees. Ms. Wilcox often goes out to dinner and other extracurricular events with her subordinates. Often her good interpersonal relationships with her employees interfere with her ability to reprimand them. Ms. Wilcox views herself as a friend to each employee; therefore, she doesn't want to write them up or fire them. Due to the lack of reprimanding several of her employees have abused their sick time and either called out frequently or are often late to work. Employees think as long as they were friends with the boss nothing would happen to them.
The hierarchy concept is disturbed under the rein of Ms. Wilcox. Employees feel that Ms. Wilcox is a friend so when they have a problem instead of going to her they go to her superior. Since Ms. Wilcox staffs the floor her subordinates view her as "one of them". Ms. Wilcox also rarely reprimands her staff so they feel that she has no control over them and therefore is not a leader. Another weakness is humility. Ms. Wilcox often lowers herself to be in relation with her subordinates. "True humility means that the leader is not self-focused but focused on others, the followers" (Dierendonck, D., & Patterson, K., 2015, p. 124). Ms. Wilcox focuses on others and often this causes her staff to view her as a regular employee, not a leader. Ms. Wilcox is often focused so much on her subordinates that she doesn't focus on herself which makes her personal life suffer. When Ms. Wilcox' personal life suffered her attitude at work suffered.
Recommendation for Leadership Development
To maximize the success of Ms. Wilcox' leadership there have been recommendations proposed. Ms. Wilcox should create hierarchical levels to the leadership on her floor. The traditional management structural model is a pyramid (Wilson, R. T., 1998). The base of the pyramid should be the lowest level employee, the nursing assistant. The next level should be the registered nurse followed by the clinical team leader. The top point should be Ms. Wilcox. If the pyramid model was initiated Ms. Wilcox would be giving her stellar employees a chance to gain more responsibilities and help initiate change so that employees would understand the hierarchy system. The pyramid system would also help the nursing floor by selecting employees who understood and embraced the principles of leadership. Once the practice is put into place the nursing staff will feel that they have true leaders and no longer feel the need to report to Ms. Wilcox' superior.
Another proposed recommendation would be for Ms. Wilcox to give create an atmosphere of empowerment. By giving the employees the feeling that they have control over the organizations resources it will benefit their work performance (Dierendonck, D., & Patterson, K., 2015, p. 126). Empowerment will enhance the employees' intrinsic motivation which will be positively related to their performance.
The last proposed recommendation would be for Ms. Wilcox to create boundaries with her interpersonal relationships. Ms. Wilcox' relationships with her employees seem to give employees the idea that they are friends first and coworkers second. Ms. Wilcox should stop going out with her subordinates for non-work events. When Ms. Wilcox allows employees to get away with bad behavior it creates a more hostile, resentful work environment. Ms. Wilcox tends to not hold her employees accountable for unacceptable behavior because she wants to avoid conflict and doesn't want anything to jeopardize her friendship with them. If Ms. Wilcox creates boundaries with her employees so that they understand what is expected of them and are aware of the consequences if they fail to meet those expectations.
References
Daft, R. L. (2012). Management. [Cengage Learning]. Retrieved from http://ng.cengage.com/static/nb/ui/index.html?nbId=37374&nbNodeId=6298189&deploymentId=9069221310208537579042035#!&parentId=6298190 Dierendonck, D., & Patterson, K. (2015). Compassionate Love as a Cornerstone of Servant Leadership: An Integration of Previous Theorizing and Research. Journal Of Business Ethics, 128(1), 119-131. Farling, M. L., Stone, A. G., & Winston, B. E. (1999). Servant Leadership: Setting the stage for empirical research. Journal of Leadership Studies, 6 (1/2), 49-72. Greenleaf, R. K. (1977). Servant leadership. Mahwah, NJ: Paulist Press. Greenleaf, R. K., & Spears, L. C. (1991). Servant Leadership: A journey into the nature of legitimate power and greatness. Retrieved from https://books.google.com/books?id=gOexpCA5JqIC&printsec=frontcover#v=onepage&q&f=false Gunnarsdóttir, S. (2014). Is servant leadership useful for sustainable Nordic health care?. Nordic Journal Of Nursing Research & Clinical Studies / Vård I Norden, 34(2), 53-55. Liden, R. C., Wayne, S. J., Meuser, J. D., & Chenwel, L. (2014). Servant leadership and serving culture: Influence on individual and unit performance. Academy Of Management Journal,