Organizational Ethics and Social Responsibility Essay Sample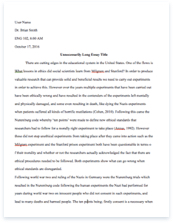 The whole doc is available only for registered users
OPEN DOC
Download Essay
Get Full Essay
Get access to this section to get all the help you need with your essay and educational goals.
Get Access
Organizational Ethics and Social Responsibility Essay Sample
Internal and External Communication
Securus Technologies' internal communication is through written communication by postal mail and fax. All emails are work emails that are public record and are used to keep track of any communication, especially if an issue was to arise. Webinar and phone conference calls are heavily used because just about all of the Securus employees are not just in one location, but go from one place to the next for work. Myself, I drive almost 700 miles per week for my job, Of course a company vehicle and gas card is provided. External communication is through the company website, SecurusTech.net, were customers can pay their monthly bill and chat live with a Securus Representative about anything concerning their account. A tech support number is also provided to the facilities, that we service, if they have any issues with the company equipment.
Research
​According to the Securus Technologies website, the mission statement of the company is: "At Securus, we're committed to connecting what matters. Securus provides leading communication solutions for the corrections industry." (SecurusTech.net) . Securus makes it easier for inmates to stay in touch with family and friends. During conference calls, my boss always stresses the fact of when working with customers' personal information, it is confidential and is not to be given out without permission. Employees are also encouraged to donate time and money to important causes, like the Red Cross, March of Dimes, etc.
Triple Bottom Line
​I believe that Securus treats their employees with respect. The working conditions are great. A work vehicle, gas card and maintenance are provides to employees who drive from facility to facility. Employees for Securus come from many different diverse backgrounds, because of this, Securus gives competitive pay with full benefits like vacation, sick and bereavement leave, health, vision and dental. Everything is fairly done and to make sure that employees stay ahead of new technology and learning different things, Securus courses are completed every year by employees. Since the product of Securus is a phone service for prison inmates, everything is done electronically, so there is very little paperwork. In my opinion, the operations of Securus creates pollution and harmful waste.
How our work is done, all we would need is a laptop, phone, fax machine and an Internet connection. The platform that we work on can be accessed wherever their is an Internet connection. My job, with Securus, can be virtually done at home. Instead of working at home, they want their drivers to drive place to place to complete work, which is a waste in energy and resources. Securus is a leader in communications within the corrections industry and their is always other companies that would like to have the contract that Securus Technologies has with the Department of Corrections. Securus needs to maintain their profitability by always being innovative in the technology used and constantly improve the knowledge of their employees with education and training.
Analysis and Rating
​In my opinion, overall Securus shows great strides in ethical behavior and social responsibility. They care about the cstomers and go beyond what is required.
Recommendations
​My recommendations for Securus would be to manage the finances and resources used for their employees better. Make it a requirement to visit facilities every two weeks instead of each facility two times per week. Take away the company vehicles and give laptops, fax machines and a phone . Have employees do work at home or at one destination of Securus' choosing. These simple acts would save Securus a lot of financial resources and time. Some employees do ten hour days and half of the time is used to drive to facilities. So, logically I believe it would be the best thing that Securus can do.