Outsider Story Essay Sample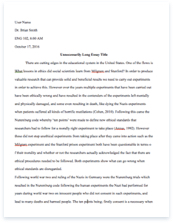 The whole doc is available only for registered users
OPEN DOC
Pages:
Word count: 607
Category: fiction
Download Essay
A limited time offer!
Get a custom sample essay written according to your requirements urgent 3h delivery guaranteed
Order Now
Outsider Story Essay Sample
My name is Pablo i come from Mexico and my dad Works on some Multinational company so each 3 years i need to move to another country.
This time i am moving to Brazil because my father got promoted again. Its the worst thing that can happen to you in your life,You get adapted to some kind of place and when you just feel comfortable in the place you are, you move again to another place, its horrible!
I only know how to speak Spanish and English but not Portuguese, it is going to be really hard for me to adapt in Brasilia.
I have gone to Canada, Chile, panama and Mexico and with only 11 years old.
When i got to Brasilia I thought it was a tough modern city, that had all the last technology in the world it had big buildings about 2 times the biggest in Cancun. The people there were really nice well that was what i was thinking because i couldn't understand what they were saying to me but i supposed they were nice to me. When i got to my first day of school it was awful, i was wearing a uniform from another school and my dad had bought it from the school that is the main rival in soccer so obviously i got bothered by almost everyone, until one of my classmates explained me why they were bothering me.
The next day was much better well almost nobody bothered me because of the uniform they only welcomed me to the class and they all promised that they where going to bring a present to me well that was what my teacher told me they were saying me. But there was a guy that had 3 other friends who were like bodyguards, they only did what the other guy did, they were like slaves. In the time i had been in the school he and his friends had not said a word to me so i didn't worried for being friend of them.
1 year passed and i felt adapted to the situation, i was still not friend of those 4 guys but i didn't even talked to them, the only thing i knew about them was that they were good at soccer and they loved to see soccer matches live. One day i was in my school bus to my home and when i got there my dad tells me that he had invited the 4 guys which i wasn't friend to see a soccer match between spain and Brazil obviously they accepted. When my father told that to me i went nervous but my dad explained me that you need to be friend of everyone you can if you can. At the next day in the soccer match the 4 guys were shouting and cheering to brazil they even insulted the opponents players.
When the match finished the guy that controlled the other 3 said to me that thanks and that it was good to know me suddenly i felt comfortable in Brazil and i had already learned Portuguese when my dad tells me that we are moving to Rio de Janeiro. I cried and begged to him to stay here when my dad agreed because he didn't needed so much money for a promotion he only needed me and him to be happy, no more.
At the next day i felt so happyin my school i was friend of everyone and almost everybody knew me at least i was going to be happy i loved it!