Outsourcing Risks Essay Sample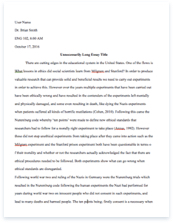 The whole doc is available only for registered users
OPEN DOC
Download Essay
Get Full Essay
Get access to this section to get all the help you need with your essay and educational goals.
Get Access
Outsourcing Risks Essay Sample
Outsourcing has become an integral part of many organizations today. Outsourcing has its advantages and disadvantages that organizations will have to weigh to decide whether or not outsourcing is the best possible solution to their current problems and business operations. Outsourcing refers to the process of hiring external provider to operate on a business or organization function (Venture Outsource, 2012). In this case, two organizations or businesses enter a contract where there will be an exchange of services and payments. This paper will discuss the possible risks an organization may encounter in outsourcing in relation to the use of an external service provider for data storage, use of an enterprise service provider for processing information systems applications such as a payroll, human resources, or sales order taking, use of a vendor to support desktop computers, and use of a vendor to provide network support. This document will also discuss the risk mitigation strategies for each individual situation.
Data Storage
Outsourcing business functions that include data storage and backup is increasingly becoming a popular choice these days and an excellent method for organizations to take advantage of the modern technology without having to literally own and operate the mechanical components. The large number of data storage providers makes outsourced data storage services easily available to organizations.
The most risky part of outsourcing data storage is that the organization may not be aware on exactly how the data is handled and managed. Especially on data that are sensitive, a simple mistake can open huge opportunities for a potential leak. When it comes to information technology, information security is extremely important. The safety of information must be considered in terms of confidentiality, integrity, availability, and non-repudiation (Byrnes & Proctor, 2002). In case of outsourcing data storage, data must always be available whenever needed by the organization and that the data will always be in its purest form.
To mitigate and minimize risks, the organization must ensure that the external provider is a trustworthy vendor and that their guidelines and standards are available for the review and analysis. To prevent data leakage, the service provider must guarantee that the organization's data are isolated from other organization's data considering that this service provider may be catering to hundreds of other organizations. This will also reduce the chance of common human mistakes. Data integrity will be improved because the organization's data are not mingled with others. The data must also always be available for use at any given time. Data backups usually come in huge sizes so the service provider must have adequate operations to ensure that these huge sizes are accommodated properly and in accordance to standards. Data backups must also be guarded and monitored at all times to ensure its security.
Service Providers
Many organizations do not have the need to employ non-core related business functions such as accounting, and human resources. Many companies focus on their core business functions and simply outsource the rest. This may prove to be efficient for them so that they can focus mostly on their core business operations. In fact, outsourcing could be more beneficial because then the said non-core functions are operated by third party vendors that specialize on these areas.
The disadvantage to outsourcing these functions is that these functions may be a huge part of the company even though they are not considered part of the core business strategies. In this case, the organization may be putting a large bulk of their business on a third party's hands. Just like with anything, the third party vendors must be carefully researched and analyzed first. Sensitive areas such as accounting and regulated functions such as tax services must be reviewed to make sure that they are in accordance to government rules and regulations.
Computer Support
Computer support is essential in any organization that uses computers. Employees may be specialized in their specific fields but they are not necessarily considered computer experts. As such, it is important for an organization to have a body that will support their employees and help them with their computer problems.
One of the biggest benefits of outsourcing computer support is that it minimizes the time spent by employees fixing their own or co-workers computers and systems. This improves productivity by increasing their focus on their specific tasks and not worries on how to fix computer problems. Even though self-support may be a good thing to have, it is advisable for employees to give their full attention to the important tasks at hand. Additionally, if an employee tries to fix his or others' computers, he may not be following the company's standards and guidelines. Workstations will always have important or sensitive data in them so it is critical that the organization ensures the third party computer support provider is trustworthy by reviewing their history and analytical reports and by also retrieving feedbacks from their past and existing clients. Several security policies must be put into place so that the organization will feel safe that the data within the systems being fixed are not abused in any way or form.
Network Support
Many organizations rely on their network. In fact, thousands of organizations deliver their services through public networks such as the Internet. Because of this, the organization must ensure that their network is available at all times and functions as designed. Network support includes many areas such as phone services, Internet, and other network and web-based applications. Network management requires a dedicated specialist to ensure its performance.
Outsourcing network support has many advantages as well as disadvantages. One of its advantages includes not having to hire an individual to perform said activities. In this case, the organization can simply outsource experienced specialists to handle their network support operations. This will reduce cost of hiring, as well as improving the quality of work (Bragg, 2006).
One biggest problem in outsourcing network support is the availability of the support. Organizations may encounter downtimes if support cannot be had immediately. The most important thing to consider is to ensure the vendor is trustworthy and capable of meeting or exceeding expectations. The price should be a factor but it must be incorporated with the required range of services such as integration, implementations, and other services (Rabinovitch, 1997).
Outsourcing has many risks and rewards. Outsourcing can improve and reduce operating costs, improve task focus, gain access to available services and technology, maximize restructuring benefits, and make capital funds available (Corporate Computer Services, 2012). These rewards also come with the risks attached to them including the difficulty of finding trustworthy vendors, loss of control, and decrease in employee's growth. The organization must clearly define their core and supporting functions to clearly discover which areas of their business strategies can be outsourced. Most of all, the organization must maintain open communication with their employees to minimize confusion and improve internal relationships.
References
Bragg, S. (2006). Outsourcing: A Guide To– Selecting the Correct Business Unit– Negotiating the Contract– Maintaining Control of the Process. John Wiley & Sons. Retrieved from http://books.google.com/books?id=8bybqhKyuQYC&dq=outsourcing&source=gbs_navli
nks_s
Byrnes, C., Proctor, P. (2002). Information Security Must Balance Business Objectives. Retrieved from http://www.informit.com/articles/article.aspx?p=26952.
Rabinovitch, E. (1997). Outsourcing Network Management. UniNews Online. Retrieved from http://www.uniforum.org/web/pubs/uninews/970606/feature4.html
Venture Outsource. (2012). EMS Industry terms and definitions. Retreived from http://www.ventureoutsource.com/contract-manufacturing/information-center/terms-and-definitions/3/