Packages Limited Report Essay Sample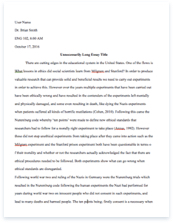 The whole doc is available only for registered users
OPEN DOC
Pages:
Word count: 1956
Category: product
Download Essay
Get Full Essay
Get access to this section to get all the help you need with your essay and educational goals.
Get Access
Packages Limited Report Essay Sample
Established in 1956 as a joint venture between the Ali Group of Pakistan and Akerlund and Rausing of Sweden, Packages Limited provides premium packaging solutions for exceptional value to individuals and businesses. Packages is the only packaging facility in Pakistan offering a complete range of packaging solutions including offset printed cartons, shipping containers and flexible packaging materials to individuals and businesses world-wide. Packages clientele includes names such as Unilever and Pakistan Tobacco Company, who have been their customers for over 50 years. Listed on all three stock exchanges in Pakistan, Packages Limited has maintained a long-time credit rating of AA. Packages joint ventures and business alliances with some of the world's biggest names reflect their forward-looking strategy of continuously improving customer value through improvements in productivity. Packages has always been at the forefront of new developments in packaging research and has pioneered several innovations, including the use of wheat straw as a raw material for paper and board manufacture. Packages on-site paper and board mill, established in 1968, has constantly increased its production capacity. A new plant with even greater capabilities is planned for the near future.
vision Statement
Position ourselves to be a regional player of quality packaging, paper & paperboard and consumer products. To improve on contemporary measures including cost, quality, service, speed of delivery and mobilization. Keep investing in technology, systems and human resource to effectively meet the challenges every new dawn brings. Develop relationships with all our stakeholders based on sustainable cooperation, upholding ethical values, which the shareholders, management and employees represent and continuously strive for mission Statement
* To be a market leader by providing quality products and superior service to our customers, while learning from their feedback to set even higher standards for our products. * To be a company that continuously enhances its superior technological competence to provide innovative solutions to cater to customer needs. * To be a company that attracts and retains outstanding people by creating a culture that fosters openness and innovation, promotes individual growth, and rewards initiative and performance. * To be a company which combines its people, technology, management systems, and market opportunities to achieve profitable growth while providing fair returns to its shareholders. * To be a company that endeavors to set the highest standards in corporate ethics in serving the society.
Production units of Packages Limited have been divided into five:
1. Paper & Board
2. Carton Business Unit
3. Corruwal Business unit
4. Flexible Business Unit
5. Consumer products
Packages is producing high quality paper and board since 1965 using environment friendly manufacturing processes. Packages is specialized in making a variety of duplex boards and paper. Their products are tested for high performance in terms of strength, stiffness and gloss. PAPER
Company produces:
•High gloss writing paper
•Machine glazed / special poster paper
•Fluting paper
•Liner for shipping cartons
•Corrugating medium paper
•Wood-free writing/printing paper
Paper quality and weight is determined by the client's specific requirements and Packages ensures this is carried out to the exact specifications provided.
BOARD
Packages manufacture several types of board. Food Board, a basic raw material in liquid food packaging, is being manufactured since 1979 for Tetra Pak Pakistan Limited. This material is used in making aseptic packaging for milk, cream, oil, fruit juices and other perishable food items. Some of company's board products are:
•Liquid packaging board
•Food grade board
•Duplex board / chipboard
•Bleached board
•Tobacco board and cardboard
•Liner board
TECHNICAL EXPERTISE
Company's production capacities exceed 100,000 tons per annum, from four main paper machines of different capabilities. These paper machines are supported by two pulp mills and a chemical recovery and effluent treatment plant along with allied support services. Packages Limited is among the first companies in the world to manufacture paper & paper board using a pulp mixture of wheat straw, kahi grass, cotton linter, recycled pulp and wood pulp. These environment-friendly processes use fewer chemicals, resulting in improved strength properties and increased stacking strength of containers
The carton business unit is an integral part of the manufacturing facilities at Packages. Constant improvements in technology help the customers exert exact control over each stage of the manufacturing process. Company's customized packaging and consistent quality gives all cartons superior shelf visibility. The total board consumption of the carton line is around 18 – 20 thousand tons per annum. The strong backward integration within the Packages value chain has given the carton line a competitive edge in terms of backend material availability. Prompt material availability reduces turnaround time and ensures timely delivery. INDUSTRIES
•Food and Beverages
•Soap / Detergent
•Pharmaceuticals
•Match
•Electronics
•Shoe
•Tobacco
•Paper Cup
Packages has been manufacturing corrugated cartons since 1974. Produced in a variety of sizes, these cartons are of great value for in-country goods distribution and export. Capacity increase and product development continue to be of high priority.
Corrugated cartons are of great value to our diverse portfolio of customers for secure transportation of their products to local and international markets. With the commissioning of our corrugated plant in Karachi, we have the capability of producing seven million corrugated cartons to cater to the ever-increasing demand of high quality shipping cartons.|
INDUSTRIES | Textile|
| Food|
| Tobacco|
| Soap|
| Detergent|
TECHNICAL EXPERTISEPackages corrugated finishing division can print in up to three colours. Customers have the flexibility to choose from regular slotted containers (RSC), glued, RSC stitched or die cut cartons.
PRODUCT DEVELOPMENTAfter customer feedback and extensive research, Packages has developed special liner and fluting that gives extra strength to containers, in particular increasing their stacking strength and their resistance to bursting.|
With improved barrier properties and lower cost compared to rigid packaging, flexible packaging is steadily gaining importance in the packaging industry. Our flexible line makes high quality packaging films and laminates, and offers other specialized services such as rotogravure printing and sleeve-making.Flexible packaging combines different plastic films, aluminium foil and paper to produce laminates of two or more layers for providing layer protection against moisture, gases and odours. Used where colourful package design and preserving product quality are important, such as in the food and pharmaceutical industries,flexographic printing offers economy with quality.| INDUSTRIESSoapTobaccoTeaFoodDiary Ice-CreamMilk powderConfectioneryShampooPesticidePharmaceutical| |
TECHNICAL EXPERTISE|
Flexographic PrintingOn our flexographic line, flexographic printing in up to eight colours can be done on paper, poly-coated paper and films. We have the first ever gearless press in the country which has the ability to print lifelike images on materials like Polyethylene, OPP, and Polyester.
Rotogravure PrintingWith the help of latest in-house cylinder making and engraving facilities, customers can choose from up to ten colors Cerrutti presses of very high quality printing results. Commonly used printing substrates on our rotogravures are: PET, BOPP, Metalized OPP, Pearlised OPP, Paper and PVC.
 Lamination
Packages has both solvent based and solvent-less laminators. With the help of our modern machines even complex structures of three to four laminations can be done on our lamination facilities. Equipped with Italian technology, computerized control and auto splicing, we can laminate BOPP, Polyester, Al foil, Met OPP, Met PET, .E. paper as fast as 250 m/min with continuous production. An automatic viscosity control system ensures consistent quality. The R&D center at Packages helps customers develop cost effective laminates to suit their needs.
Extrusion
We have our own mono- and multi-layer extrusion facility that can extrude polyethylene of different grades and colours. Canadian technology with computerized control and monitoring of each layer on our 3 and 5 layer extrusion line enables us to produce high output to meet our customers' demands and keep up with new market trends. We extrude a number of specialized films which includes oil, ghee, detergent and food films. These specialized films are known for their strength and high barrier properties. We also have an on-line slitting option on our line which makes our system more efficient.
Bag & Sleeve makingBag making is an integral part of our Flexible Line. We have the capability to provide the following variety of bag constructions: Side Seal, Double Side Seal, Bottom Seal, Three Side Seal, Bottom Gusset Bags and Side Gusset Bags. We have automated sleeve-making machines on which we make shrinkable PVC sleeves.
A range of products for those annoying problems in life: our consumer products feature great ideas for making everyday living easier and more comfortable, both indoors and out.
Tissue Products
Personal Hygiene
Paper Products
Reflecting our core values of exceeding customer expectations through innovation, leadership and teamwork, the Rose Petal and Tulip
brands continue to hold over 80% of the domestic market share of the tissue paper market in Pakistan. We also have a leading market share in the away-from-home business: we supply custom-printedboxes, table napkins, coasters and paper cups to institutions such as hotels, fast food chains, restaurants, businesses and the airline industry.
SWOT ANALYSIS
STRENGTHS
Skilled Workforce
Packages enjoy an educated and skilled work force to perform its operations e.g. in Industrial Marketing Department all new hired sales executives are MBAs. On technical side Packages has 2-Ph. Ds., 99- engineers and 314-diploma engineers. ISO 9001
In compliance with worldwide standards, the ISO-9001 certificate has been awarded to "Flexible line" and "Carton line" of Packaging division. Large-Scale Economies
Since Packages is a giant setup, so it enjoys the economies of large-scale as well e.g. its fixed cost is reduced as it is spread over more number of units. Goodwill
No doubt, Packages occupies a respectable and trustable image and market reputation, serving as a valuable asset for the Packages. Advanced Technology
To meet the quality requirements of its customers Packages contains the latest paper producing and packaging technology and most of machinery is imported from different countries like Germany, USA, Switzerland, etc. Advance Payments
In most of the cases and especially from new customers, Packages deals with the payments in advance. So it has to put less effort to recover the payments. Training
In Packages employees are given necessary and comprehensive orientation before starting the job. Moreover other training programs are also arranged to keep the skills of employees up-to-date. WEAKNESSES
Slow Information Flow
Information flow between regional offices (of Karachi, Islamabad) and production lines (Lahore) is not very quick, improper and manual i.e. by post normally. Just Large Orders
Packages' production facility is inflexible, in a sense that it is unable to operate for small orders due to increased fixed cost. In this way, a lot of small orders are rejected. High Prices
Packages deserve to charge high prices for its quality products but in this way, the companies who are not financially sound or in development stage can't have access to the Packages. Longer Lead Time
Due to a lot of work load, the lead times are mostly longer so creating frustration in customers and causing dissatisfaction. OPPORTUNITIES
There is a gradual increase in the awareness about Packaging importance among the industrialists and they are really considering the packaging as the final sales person for the products. So this awareness will bring more customers to the door of Packages. Business activity and investment flow in also increasing day by day, so causing new business opportunities for whole packaging industry. Consumers and companies are becoming more conscious about the quality of the products and Packages is quality leader in Pakistan's packaging industry and having continuous development plans for quality. So in near future it can bring huge revenues in the Packages. Trend of sachets is also increasing day by day. Or in other words demand for flexible packaging is increasing day by day.
THREATS
Packaging (especially flexible or poly packing) negatively influences the environment by increasing the wastes. So this is a real threat for Packages. Due to latest printing technology, the demand for offset printing is decreasing day by day which is a traditional printing mode used in Packages. Packages is facing a strong competition from the Cottage Industry in Karachi producing corrugated cartons.