Panasonic Creates a Single Version of Truth from Its Data Essay Sample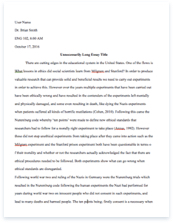 The whole doc is available only for registered users
OPEN DOC
Download Essay
A limited time offer!
Get a custom sample essay written according to your requirements urgent 3h delivery guaranteed
Order Now
Panasonic Creates a Single Version of Truth from Its Data Essay Sample
Panasonic is one of the world's leading electronics manufacturers and it operates under the umbrella of the Matsushita Electric Industrial Co. Ltd, a conglomeration of over 600 firms that based in Kadoma. Because of the enormous size the firm found that hat its product and consumer data were often incomplete, duplicated or inconsistent. In addition different segments were using different pools of data that were isolated form other parts of the company. This type of data handling were costly and created operational inefficiency. In order to solve this issue Panasonic decided to replace the current "pull" model of data dissemination with a "push" model. This objective was by the master-data-management (MDM) software from IBM's WebSphere line. The implementation of this software saved Panasonic millions euros however there were some challenges while implementing it..
Question 1. Evaluate Panasonic's business strategy using the competitive forces and value chain models.
In order to evaluate Panasonic's business strategy first of all the the Porter's Five Forces model was applied. This model provides a general view of the firm, its competitors, and the firm's environment. In this model, five competitive forces shape the fate of the firm.
* Traditional Competitors: With fierce competition and short product life cycles due to changing technologies, success greatly depends on how quickly new products can be marketed. New product information must be quickly and accurately distributed to regional sales and marketing teams located in every country in Europe, with translations in every European language. To remain competitive, it needed to speed the distribution of product data to its regional sales and marketing teams. The many barriers to rolling out products around the world simultaneously left the global electronics giant vulnerable to competitors. With the new MDM software as noted by Schwartz: "Competitors can no longer bank on the idea we have to first roll out domestically before launching abroad, giving them time to get in there first. Now we have a strategic initiative for growth".
* New Market Entrants: Panasonic operates in the consumer electronics industry; threat of new entrants into this industry is minimal, because there already are many very large and established companies, which all experience difficult times and make little profit or no profit at all. The traditional consumer electronics segment the main threat comes from current manufacturers entering other sub-segments in which they were not active yet.
* Substitute Products and Services: Threat of substitute products is more likely to accrue. The extending functionalities of computers may threaten the traditional TV set and audio products, like cassette- and videorecorders and CD-players.
* Customers: Concerning customers there should be made a distinction between direct customers or retailers on one hand and the end users on the other. A strong relationships with retailers is very important in the consumer electronics industry. The retailers are the direct contact point to the end user, so many companies want to make sure retailers make more efforts to sell their products in stead of their competitor's and are working on close partnerships with major retail chains. As for the end users their demand is related to the total income. As well the consumer demand can be divided into two categories. High end users ask for high quality products and services, for instance improved definition and wide screen TV sets and VCRs. Low end users ask for less expensive products that are easier to use.
* Suppliers: The most important suppliers to the consumer electronics industry are the plastics and non-ferrous metal industries and the semiconductor producers. As Panasonic operates under the umbrella of the Matsushita Electric Industrial Co. Ltd which is vertically integrated into the semiconductor and other component parts business, they do not face strong threats of their suppliers. And since the natures of business of suppliers and consumer electronics greatly differ no threat from forward integrating suppliers should be expected.
The Value Chain framework of Michael Porter is a model that helps to analyze specific activities through which firms can create value and competitive advantage. It highlights specific activities in the business where competitive strategies can be best applied and where information systems are most likely to have strategic impact. The Value Chain model can be seen as helping to maximize corporate value creation. It identifies specific, critical-leverage points where a firm can use information technology more effectively to keep its competitive position.
The case reveals several critical business areas within Panasonic's activities both primary and support.
Question 2. How did Panasonic's information management problems affect its business performance and ability to execute its strategy? What management, organizational, and technology factors were responsible for this problem?
Panasonic's information problems affected its business performance and ability to execute its strategy. Panasonic was enjoying the number of successes factors however these positives were overshadowed by the administrative costs incurred by such an immense organization. In 2006 company's operating margin was only 5% and the goal for 2010 was 10%, in the industry where consumers expect the price of new technology to decrease over time. It was impossible to expect to increase profit margin by increasing prices, instead there was a need to reduce costs and increasing sales. The "pull" model of data sharing could not help to accomplish this company goal.
Panasonic's operations cover the globe with so many sources of data, the company found itself with inconsistent, duplicate, or incomplete data both product and customer. Different segments used their own pools of data that was completely isolated from the rest of the company. These conditions combined to be a drag on operational efficiency and drained significant amounts of money from the whole corporation.
In order to launch a new product Panasonic is required to include different types of data t and there is a need to adopt these information to suite the needs of different country or region of operations. These created many barriers to rolling out products around the world simultaneously left the global electronics giant vulnerable to competitors.
Daily activities required the data to pass though many people handling it in great variety of formats (such as fax, phone calls, e-mail or regular mail), inefficiency and inaccuracies were always a risk. Without illumination these problems Panasonic faced decreased in speed of brining products to market that is very crucial for in this industry due to changing technologies, fierce competition and short product life-cycles.
Question 3. How did master data management address these problems? How effective was the solution?
In order to overcome all faced problems, Panasonic Europe's technical force implemented a master-data-management software based on IBM WebSphere line, a product information management solution that manages the process of creating, enhancing, and distributing product information to customers, dealers, Web sites and other applications. This removed a lot of the manual element of the product information management process. It enabled Panasonic Europe to consolidate data, as well as systematize the business processes related to the data.
The new solution give the ability for manufacturing plants input information directly into WebSphere Product Center or it can be imported from SAP, i2 and other applications. Product Managers have final approval and then the work flow sends it out to the agencies for translations. The translations need further approvals and then the information is ready for release. Only new information is sent for translation and all existing material is reused. Panasonic Europe can now simultaneously release the information to its e-Commerce web sites, print catalog production department and its price change notification process.
This scalable and flexible solution with integrated work flow capabilities helped Panasonic Europe achieve global simultaneous product launches; correct information for catalogs and advertising; faster price change notifications.. In terms of tangible gains, the solution helps reduce the time for creating and maintaining product information by up to 10% and also reducing data entry errors from 5% to 0.1 %. As a result, Panasonic Europe expects to save about �5 million per year. External partners will also reduce their costs by roughly 25%. By improving speed to market, Panasonic Europe now has 2 extra weeks for sales of new items which it is estimated will result in a three and a half percent increase in revenue (Dennis Szubert and Clive Longbottom. (2006): Information and SOA. Gaining greater insights through Master Data Management. Retrieved 4 March 2009, form http://www.ei-choices.com/docs/IBM_SOA_information_final.pdf)
Panasonic is finding additional ways to profit from improved information accuracy and efficiency. Working directly with channel partners, Panasonic is moving away from the "push" inventory model to "pull" model. Panasonic reduces partners' costs, providing better margins in a market in which margins are at historic lows.
Question 4. What challenges did Panasonic face in implementing this solution?
During the solution implementation Panasonic faced some challenges. Implementing MDM is a multi-step process that includes business process analysis, data assessment, data cleansing, data consolidation and reconciliation, data migration, and development of a master data service layer. This steps produce a system of records that stores the master file for all of the company's data. During this steps it is critical for the organization to institute strict policies against computing activities that could compromise the authenticity of the data; the implementation should enforce standards for the formating and storage of data. The main challenge in all regions of Panasonic operations faced the issue of reorganizing workflow and consolidating product information.
The other challenge that the company was facing in Europe lied along the issue of multiple countries with multiple languages and currencies complicating product launches.
Each of the company's multiple facilities made its own contribution to MDM. Different Panasonic entities might be unwilling to give up control over information due to the perceived loss of power. The company required clear master data management rules to prevent many manipulating the data so that the master file would remain pristine. Bob Schwartz expected that convincing the enterprise of this would be an uphill battle.
There were manufacturing partners located in Asia and were content with their manual processes for managing product data. Without them the system could not fulfill its complete potential.
The biggest hurdle that was faced: to convince the corporate office in Japan that their data management strategy deserved global adaptation.
References and Sources:
Aaron Zornes. (2007): Multi-Entity Master Data Management:The 4th Generation of MDM. Is Your MDM Road Map "Strategic" or "Myopic"? Retrieved 4 March 2009, form http://www-935.ibm.com/services/us/cio/pdf/multi-entity-mdm-white-paper.pdf
Dennis Szubert and Clive Longbottom. (2006): Information and SOA. Gaining greater insights through Master Data Management. Retrieved 4 March 2009, form http://www.ei-choices.com/docs/IBM_SOA_information_final.pdf
Susana Schwartz. (2006): Master Data Management: Out of Many, One. Retrieved 4 March 2009, form http://www.ibmdatabasemag.com/shared/printableArticle.jhtml?articleID=186500822