Parent Testimonial Sample Essay Sample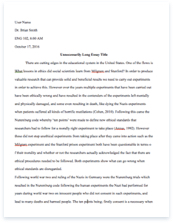 The whole doc is available only for registered users
OPEN DOC
Pages:
Word count: 408
Category: teaching
Download Essay
Get Full Essay
Get access to this section to get all the help you need with your essay and educational goals.
Get Access
Parent Testimonial Sample Essay Sample
I am Mrs. Annalisa S.Vargas, a loving mother and supporting parent of Dan Joseph S. Vargas of VII-Newton, SY 2012-2013 from the advisory class of Mrs. Marilou G. Co. I am surprised when my son told me that his teacher wants me to make a testimonial in the Search for the Ten Outstanding Teachers of Albay. For me, this is a great opportunity to express what I know about Mrs. Marilou G. Co and share her achievements and good qualities for being a good adviser to my son.
Mrs. Marilou G. Co is a very hardworking woman. She always knows the best for her students and always responsive to their needs. She is also a cheerful teacher to everyone. She oftentimes gives a great smile to everyone that makes their day cool and perfect. Aside from being a hardworking and cheerful teacher, she is also a patient and understanding to her students. She doesn't shout or get mad when her students were noisy talking their seatmates but still she stays calm and just advice her students to minimize their voice. I am very glad and confident that my son was taught by a very good teacher and I'm sure that there will lot of students will learn new good lessons and values from Mrs. Co.
Every teacher should own a tool for teaching. This tool will help them manage their class very well. As what I have observed with Mrs. Marilou, she use her good qualities as a great tool to be the best teacher to her students not only teaching them systematic techniques or practical skills but also good values that can be useful for all of her students. Her patience, kindness, understanding, helpful and perseverance are just some of her good qualities that made her students learn faster and love all of her lessons. Her experiences and achievements as a teacher will be her strength to maximize her teaching ability into the highest degree. To mention some of her achievements, she is a consistent winning coach in the Division Science Competitions and had competed in the regional level. For the past years, her advisory class is a consistent 1st place winner in the Search for the Cleanest Room in the Year 1 curriculum. With all of her good qualities and achievements, I strongly recommend Mrs. Marilou G. Co to be qualified and proclaimed as one of the Ten Outstanding Teacher of Albay.