Parents Guide to Children & Media Essay Sample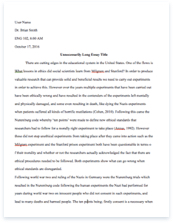 The whole doc is available only for registered users
OPEN DOC
Download Essay
A limited time offer!
Get a custom sample essay written according to your requirements urgent 3h delivery guaranteed
Order Now
Parents Guide to Children & Media Essay Sample
Parents in modern time have a lot on their plates, and having to balance the life of home and work can be overwhelming. As parents, it is very tempting to turn to technology because of how deposable it is at the touch of your fingers. So, some parents don't even think twice when they let their children use or own a smart phone at an early age. It brings a temporary sense of relief for parents because it entertains the child in return. But are smartphones beneficial for children?
Technology is part of this new generation era, it helps develop the way children grow and come to learn the importance of technology in their everyday life. Smartphones are one of the many devices that can help develop a child's education, by adding dimension to learning, it can also assist children with the responsibility of owning a phone and provide emergency assistance in any dangerous situation (edupad.com).
However, parents should also be aware of the dangers of smartphones, according to research smartphone also provide a wide range of harmful resources for children, for example, less productivity when it comes to school work because children rather choose to play on their phones rather than study and do homework. Smartphones are also a way for children to be exposed to violence, inappropriate sites and cyberbullying. Smartphones can also bring heath worrying problems like addiction and obesity. (correlation of mobile screen proquest). For this reason, parents should learn not let their children be exposed to smartphone at a young age especially owning one. Parents should be more interactive and set boundaries with their children when it comes to technology.
Smartphones help children learn through fun activates like apps, and videos that are made to catch the childs attention and developed to fit the childs educational level (edupad.com)
According to PBS Parents Guide to Children & Media, Children can have access to a verity of resources for example books, dictionaries and flash cards that can be regularly updated online to help children with educational development and school assignments (pbs.org). However, early access to technology can have a big impact in the psychological development in children.
Early childhood is a time for the brain to develop and in resent research smartphones decreases a childs attention to their environment and causes them to become less involved. The American Academy of Pediatrics recommends the children under the age of 2 not to have any "screen time."
The reason being that children learn best through hands-on and face-to-face experiences (limit kids time proquest). Early research also suggests as the child grows older it may affect the social- emotional development of the child as explained by Jenny Radesky, Clinical instructor in developmental behavior pediatrics at Boston University School of Medicine, she said "It has been well-studied that increased television time decreases a child's development of language and social skills. Mobil media use similarly replace the amount of time spent engaging in direct human- human interaction."
Such interference could impact the development of social and problem solving skills that come from exploring and interacting with classmates (eurekalert.org). Over all the use of a smartphones causes children to lose interest in class activates and sports, it can also cause children to get into trouble for using his or her phone at school, as well as deprive them from sleep causing many to sleep during class hours. Parents should consider the effects that smartphones can have in the educational development of children when considering to buying or interacting with smartphones.