Paris Show Essay Sample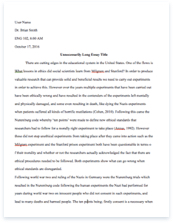 The whole doc is available only for registered users
OPEN DOC
Pages:
Word count: 742
Category: hotel
Download Essay
Get Full Essay
Get access to this section to get all the help you need with your essay and educational goals.
Get Access
Paris Show Essay Sample
When I first watched a television show about Paris, the capital of France, I was a seven years old boy who immediately thought about all the possible fun things I would be doing. I felt very eager to go. I pictured Paris as a hotspot for entertainment. I imagined I saw The Eiffel Tower, with me standing at the tip getting a good view of the capital. However, my parents were not interested to plan a family vacation to Paris as they did not have time and at that time the trip was costly. Therefore, I could only sulk and sit on the sofa thinking of all the wonderful things to do in Paris. Nearly six years after I first heard of Paris the so called "City of Romance", my parents changed their mind and decided to bring me to Paris the coming holidays. Our trip was booked from November 5th to November 19th.Indeed the tickets were costly as it was priced at $8874.60 for a business class per person. It was a shocking price! On the day we reached Paris we immediately checked into Hotel Le Maurice Presidential Suite priced at 9500€ euros per night .
When we reached our room, I felt so excited and thrilled as it was my first time staying in a presidential suite in Paris. The best thing about the room was that there was a 24 hour butler and a mini bar with free flow of soft drinks, juices and alchohol.This was indeed the way to enjoy a luxurious life in a 5 star hotel in Paris!!! After our clothes and other things had been unpacked, we went out to the streets of Paris. We went to Hermes, which was not far away. The bags sold in Paris were indeed cheaper compared to Singapore. After my mother bought a bag, we went to the Eiffel Tower. We bought the tickets to the top of the tower priced at 14€euros. After the tickets were bought, we took the lift up. I felt fear as the lift was made out of glass and it was transparent. I was a bit afraid of heights! When I reached the top, my legs started to jelly. However, when I looked down from the tower, I felt amazed in bewilderment and my jaws dropped.
The view up there was spectacularly stunning. I immediately took out my camera and took pictures of the whole city of Paris from the top. But the sad thing was, when we left the tower, we found out that we forgotten to take pictures of ourselves on the tower, what a joke! After all the business in looking all over Paris, we felt hungry and decided to have dinner. We went to this French fine-dining restaurant which was recommended by the guide book. The restaurant was called Pierre Gagnaire. When I looked at the menu, I was also stunned by the price. However, the food was absolutely delicious and the best dish was the Chocolate Soufflé (dessert).In the end, the bill was also shocking as it was a 4 digits numbered price -1300€euros When we were back at the hotel, we were extraordinarily tired, so we decided not to go out the next day.
On that night, I could not sleep as I kept thinking about all the good food awaiting us in Paris! On day 3, now we had only 11 days left. For the rest of the days, we went to the malls, different attractions and dined at restaurants. The shops which were very well decorated and I enjoyed the foods, scenery and most importantly the shopping! On the last day, we went to Pierre Hermes which sold all kinds of sweet stuff as we wanted to buy something back to Singapore for our family and friends.
We decided to buy macaroons. We bought 15 boxes of macaroons which costed 590€ euros per box! For our last meal in Paris, we decided to have it at our hotel's five star restaurants. It was indeed an unforgettable meal as it was very classy and pricy. After the meal, we went back to our room and prepared to leave for the airport. On our way to our airport, all the things I had done at Paris flashed through my mind and it was the experience that I would treasure more. I would be happy to visit again! See you soon Paris!