Park Ridge State High School Essay Sample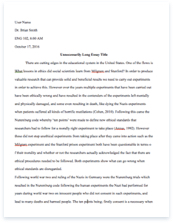 The whole doc is available only for registered users
OPEN DOC
Download Essay
A limited time offer!
Get a custom sample essay written according to your requirements urgent 3h delivery guaranteed
Order Now
Park Ridge State High School Essay Sample
I'm here today to tell you why I am the best candidate for school captain for 2018. For those who don't know me my name is Claudia Melissari and I have been attending Park Ridge State High School since 2014. I was one of the first IMEX students and I take great pride in this honour. I have spent many hours in the school and the community representing Park Ridge as a senior leader, musician and band captain. I have experienced many different aspects of leadership through my participation in the Instrumental music program. I am a responsible team member and like to be a role model for my peers and younger students.
If successful to this position, I believe my role would include being the voice of our student body, to also have the ability to listen to my peers and work alongside them to create more ideas for improving our experiences within school. I uphold and obey the expectations of the school and I'm proud to be an active member of the student community. I believe the role of school captain includes being the voice of the whole student body as well as having the ability to listen to my peers and work alongside them to create more ideas that can improve our school as a whole.
I understand that being school captain is a huge responsibility and I believe that I am ready to step up and pursue this role. I know that I will make a positive impact on the school community by modelling and encouraging others to uphold the school values. Over the four years of being at Park Ridge State High School I have participated in several school ensembles where I have lead students to become the musicians they are today and how to set a great example for the younger generation.
I am eager to engage in the greater school community and make positive partnerships throughout the whole school context. I will act as an ambassador for the school and I will embody all school values of Learning Together by doing what is right, working together with the school community and making sure that everybody is here to learn, as our vision is excellence in all we do. I promise to be approachable, reliable and trustworthy. I will take an active role within all aspects of the school community and work with others to achieve the best possible outcomes for Park Ridge State High School.
As school captain my goal would be to see and help the school move forward, seeing all the students wear the correct uniform and have full respect for both teachers and students. Leading the school would be a great opportunity for me and my future as it would help me to motivate others to succeed in their life choices as well as continuing to share my leadership qualities amongst other groups. Having the opportunity to apply to be school captain is giving me the chance to continue to build the school's legacy and reputation that has been left from our previous captains.
As school captain, I know that I am expected to be a great role-model for the school and to lead by example. I understand that the role of a school captain is more than just a badge and a title, to me being School Captain is to represent the school with pride, to be a trustworthy peer, to respect both teachers and students, to have excellent integrity, passion and accountability and most of all honesty. I realise that it is a major privilege to have the honour of being school captain and I am confident that I am the best candidate for this position.