Past times Essay Sample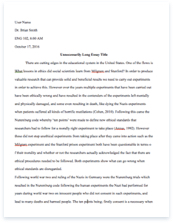 The whole doc is available only for registered users
OPEN DOC
Get Full Essay
Get access to this section to get all help you need with your essay and educational issues.
Get Access
Past times Essay Sample
Terrible times are always going to be ahead of us. For most people protesters are seen to be doing something just to show how much they believe in a certain thing. When the word Protest is used, individuals consider this to be dangerous and stupid. On the contrary what is one to do when nuclear waste is being transported along our own public railways polluting our environment and our own health. Whilst the process is going along amounts of radiation are leaking out of the transportation containers.
I cannot believe my own ears when I heard that the ban on transporting radioactive waste was going to be lifted. How can the government be so cruel as to do such a disgraceful thing to our world? The decision to life this ban is irresponsible, I had to take action. I didn't know what I could do to try and stop this from happening, but I knew I had to try something. Local comities in my hometown of Berlin all came together to help this situation our country was in.
Diagrams were drawn of how we were considering situating most of us and many thought with such compassion towards our beliefs it was hard to understand how anyone could agree to let this carry on, to go forth and ruin our milieu that the world created such millions of years ago. Hard decisions were made and we all new what would happen to ourselves, but it would be worth it, if we could stop pretentious individuals thinking of themselves for a change, and to consider the effects of their imprudent judgment of how to resolve such a ridicules matter. Our plans were beginning to make sense.
Everyone seemed to have liberal minds, they all new what they wanted, but was I sure of what I wanted. Did I really need this in my life? After all I was only 21 years of age. If I ended up in prison for this I could have a sentence that would wash away my dreams in my life, however if I wasn't to help this then I would not have a world to live my dreams in. I had made my mind up. I decided to fright for the environment and the country I call home. News had spread, a train would be passing through Berlin in less than 3 hours. We didn't have much time to prepare ourselves for such a great trial.
I felt as though we were being watched and judged by our own actions. As we carefully approached the offices of the German state railway I couldn't help but grasp onto the overpowering throbbing sensation of my heart. This was it, once this was done, there was no turning back. We demonstrated our opposition to the company's planned transport of nuclear waste across Germany. Almost 80 windows were smashed to smithereens and the sounds of such terror as the pains fell to floor was exhilarating, I let go of my chest and I was witnessing everything around me turn to dust.
Colours were changing from green to red as graffiti was sprayed criticising the transport of nuclear waste on the walls of the buildings. The entire area fell with a flash as the smoke bombs were thrown and detonated. Our time here was done. As we walked away faces of illusion shone in front of me. I couldn't be seeing this legally. My heart sank, what had I done, here I am protesting for the environment when I have just blown up a building with smoke bombs that set alight. That does not believe in the right for environmental health.
I had ashamed myself, but everyone else felt as though we had achieved a perfect fight. They didn't understand what would actually happen next. It had started and I couldn't stop it, I couldn't stop myself either. We carried on attacking railway property several times, we had called out for rail blockades to disrupt the shipment. It wasn't easy because police were everywhere. I couldn't bare to look at myself, but was I going to stop, no. Things got worse. We travelled all over Germany trying to stop trains passing through but things got out of hand in Lueneburg.
On Tuesday march 27 German police, mounting the country's biggest peacetime security operation, clashed with us, the anti – nuclear demonstrators, we were trying to stop a train carrying nuclear waste from France from reaching its destination in northern Germany. Two police were injured and about 20 of us detained in the clashes at a point near the arrival site in the northern Germany, even though the slow – moving train was still over 100 kilometres away, police said. Thankfully we had no injuries and got away before action was taken.
Germany had mobilized more than 30,000 police to ensure he convoy reached its destination of the Gorleben, in the state of Lower Saxony, where the nuclear waste was to be stored following its treatment in France. More than 1,000 people had occupied the tracks near Lueneburg, close to the waste shipments final destination. In Lueneburg itself some 10,000 of us activists mounted a protest, many spending the night in the churches or at a camping ground. I remember I was hanging from a bridge as a train was trying tog et to its final destination, the police cut the cable from off me and I fell into the water 50 feet below me.
Many of us were rescued but I was left, trying to swim for my life. We dodged security forces to chain ourselves to rail tracks, which forced a train bearing atomic waste to retreat near the end of its journey to a dump in north Germany. Riot police broke up a blockade attempt after charging a group of some 200 more of us who staged a sit-in on the line. Wielding pneumatic drills and heavy bolt cutters, police freed three of the five protesters who had attached themselves by their arms to tubes cemented into the bed of the rail line. This stopped the train. It was a success in that way.
A group of around 200 activists briefly staged a separate sit-in protest on the tracks in Dannenberg before being charged by baton-wielding riot police. A small number of protesters responded by firing flares and throwing stones before retreating. One was knocked unconscious during scuffles. Police deployed water cannon and detained nearly 600 people Tuesday evening after protesters fired flares and threw stones. They said the scuffles were provoked by leftwing activists, some of whom used slingshots to pelt police with stones. I couldn't take anymore I had to stop. I was being to get weary.
People were now being killed, and sent to prison for years on end. I know many of my fellow people felt the same as me, but their heart was in it, I realised that no matter how much we protested we wouldn't be able to stop anything from happening. Maybe one-day things will change in this world. I went onto better things, and ended up going to live in South America. I am now helping many people understand the importance of our environment and I work in many historical places in South America making sure that chronological tree and exceptional species of animals are kept safe.