Pending Homes Sales Dived to New Low as Deals Collapse amid Credit Crunch Essay Sample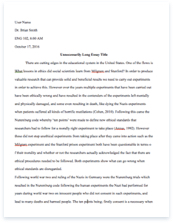 The whole doc is available only for registered users
OPEN DOC
Pages:
Word count: 351
Category: credit
Download Essay
Get Full Essay
Get access to this section to get all the help you need with your essay and educational goals.
Get Access
Pending Homes Sales Dived to New Low as Deals Collapse amid Credit Crunch Essay Sample
The article "Pending Homes Sales Dived to New Low as Deals Collapse amid Credit Crunch" provides analysis of main reasons caused decrease in homes sales and discusses credit crunch as the primary source of all troubles. The author claims that credit crunch played crucial role in increased house prices slamming housing activity. According to statistics, in august the existing homes fell up to 6.5% and this point is considered record low, as realtors say. It is hoped that nothing worse will happened in the near future and prices on real estate stocks will be on the same level. Furthermore, the Pending Home Sales Index fell as well up to 80% in August and such picture and if nothing is done to correct the current situation at the real estate market, the consequences are terrifying for both common people and realtors. The index is claimed to be lowest since 2001. It became very difficult to sale houses because of lack of affordability and tight lending standards (credit crunch).
The author cites Scott Brown who argues: "We're not seeing a bottom in home sales on the immediate horizon". The number of deals is dramatically falls and many deals are broken up because of credit crunch. The worse numbers ate expected in near future, says Bob Moulton, the president of the American Mortgage Group. People are waiting the prices to decrease and till they won't make any purchases.
The strength of the article is that it raises important and painful issues for many Americans as people are provided with no opportunity to buy houses and realtors – to sell. The author is very logical and exact as he uses not only logical arguments, but also statistics and official rates to intensify the impression and to show real situation at the real estate market. Furthermore, the article provides opinions of experts who are speaking about future prospects of the problem. Nevertheless, I don't like that the author paid too little attention to explaining the credit crunch itself: causes, origins, and consequences. Furthermore, it should better to provide solutions to existing problem.