PenFed CSR program military home ownership aid Essay Sample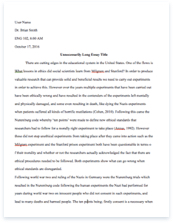 The whole doc is available only for registered users
OPEN DOC
Get Full Essay
Get access to this section to get all help you need with your essay and educational issues.
Get Access
PenFed CSR program military home ownership aid Essay Sample
Pentagon Federal Credit Union was established in 1935, PenFed and is one of the largest credit unions in the United States with over a million members and more than $15 billion in assets. PenFed provides an extensive selection of financial products to its members worldwide. Its core membership includes the Department of Defense, Army, Marine Corps, Navy, Air Force, and Coast Guard; Department of Homeland Security personnel, employees or volunteers of the American Red Cross, numerous military associations, and many others. PenFed is federally insured by the National Credit Union Administration and is an equal housing lender (Dineen, 2010). PenFed Foundation is a nationally recognized nonprofit organization working to meet the unmet needs of military members and their families through supporting wounded warriors and providing financial management assistance and home ownership aid.
The organization is dedicated to assist the men and women and their immediate families in the Department of Defense and Homeland Security. This includes both uniform and non-uniform personnel. Military families deserve their piece of the American dream. They often cannot purchase a home is the cornerstone of this dream because of the high cost of housing.
PenFed CSR program is a grant program which will assists first-time home buyers of modest means who are in the service of country's national security a new program offering financial assistance to first-time home buyers who are veterans or active-duty military members through its CSR program. Active duty personnel, veterans, retired members of the military, and employees of the U.S. Department of Defense and the Department of Homeland Security may be eligible for a grant up to $5,000 to use on down payments and closing costs when buying their first home.
Other requirements include having a gross annual income of $55,000 or less, or 80 percent of area median income, adjusted for family size.
In order to receive a grant, the borrower must also attend an approved first-time homebuyer's course by the U.S.
Department of Housing and Urban Development. The grants can be applied to a mortgage from any financial institution. "Members of the military often put off buying a home earlier in their careers because they're moving around the country a lot," says Kate Kohler, chief operating officer for the PenFed Foundation. "We want to make sure they have resources to add immediate equity into their home when they decide to buy."
A key priority for a socially responsible business is to develop and maintain strong and mutually beneficial relationships with its community. Businesses that take an active interest in community well-being can generate community support, loyalty and good will. This is often referred to as building your "social license to operate", an important business objective for any business.
Businesses engaging in community relations or community involvement typically conduct outreach to the community aiming to prevent or solve problems, foster social partnerships, and generally contribute to the community quality of life (Bassuk, & Buckner, 1992). Striving to help communities is a social responsibility and a broader concept that concerns the impact of the entire business's activities on society. Business ethics, social responsibility, and laws together act as a compliance system, Social responsibility is the obligation an organization assumes to maximize its positive impact and minimize its negative impact on society. Community is central to our existence.
At PenFed foundation we believe in giving back to the society, from where we source our wealth, in whatever best possible manner we can. We give great importance to create sustainable value for the communities we work in and in being accountable to all our stakeholders including customers, employees, vendors & partners, government, communities and public at large. Our principles of corporate sustainability are based on the fundamental belief in the equilibrium of people, planet and profit with passion.
The quality of military housing as part of the military quality of life is a key component of military readiness. Our national security relies on the quality and commitment of the men and women who serve. To supports this commitment PenFed will work in helping military housing ownership. Different from their civilian counterparts, military personnel cannot unilaterally terminate their employment any time they choose during their period of service. On average, about once every 2 to 3 years, military personnel receive orders to relocate to a new assignment. They are often called on to places the needs of the military above the needs of their families. Because of this contractual arrangement, PenFed understand their legal and ethical responsibility to care for Service members and their families. PenFed Housing will help them retain the best personnel for all-volunteer military force.
The proportion of personnel remaining in service from bases with high quality housing is about 15 percent higher than for those stationed at places with low housing quality. Today's Service members want to live in communities that offer stability and continuity as a backdrop for deployment, reassignment, and day-to-day life. PenFed long-standing policy is to rely first on the militarily housing, paying the housing that military families live. PenFed will provides military housing in areas where private-sector housing falls short, considering cost, commuting area, and other established criteria.
Military personnel who have one or more family members living with them are eligible to apply for home ownership. Approximately 10 percent of all families live on-base, in government owned military housing that is often dilapidated, too small, lacking in modern facilities 43 percent (or 58,000 units) are substandard. On-base housing has an average age of 33 years, and 25 percent is over 40 years old.
Single junior-enlisted Service members are required to live in barracks, where they share a room with at least one other person and with a communal bathroom and a telephone down the hall. About half a million single Service members live in these quarters, which are often substandard, inadequately maintained, or obsolete.
To help improve conditions, PenFed has a new policy that will assist in home ownership. PenFed will addresses the need for home ownership through its proposing a new low no cost CSR Aid, PenFed would need Leaders from surrounding communities to be consulted about the projects in the ownership process. Moreover, most military installations already have well-established direct lines of communication with all key stakeholders. Each Service strives to keep these lines of communication open and work closely with local communities and governments to keep them informed and ensure they have their support.
PenFed is likewise expected to work very closely with the communities, to conduct a community impact assessment, and to adhere to the local environmental standards. Because each state and locality funds public education differently, any reduction in impact the Aid will have a different impact depending on the community.
The Military Housing ownership Initiative is CSR program whereby PenFed foundation will operate and assume responsibility for military family housing, by doing so is economically advantageous and national security will be highly achieved where by military will be able to own house at a low price since PenFed will help them in contributing some of the money to the house ownership (Fisher, 1994). Under the PenFed foundation, they will renew military family housing by employing a variety of financial tools-including: direct loans, loan guarantees, equity investments, and conveyance. The CSR program was created to address two significant problems concerning housing for military service members and their families.
The first problem was the poor condition of militarily housing. At the beginning of the program, military owned worldwide approximately 257,000 family housing units both on and off-base. Over 50 percent of the units needed to be renovated or replaced because over the past 30 years they have not been sufficiently maintained or modernized. The second problem was a shortage of affordable home ownership housing of adequate quality. This situation led to a decline in readiness and morale among Service members (Cox, 1987). Through CSR program PenFed will provide a creative and effective solution to addressing the quality housing shortage, since it will result in military house ownership.
Ideally, the CSR program will bring about a dramatic improvement of the housing conditions for service members and their families, and consequently, an increase in their quality of life, readiness, morale and preservation (Cnaan, 1991). Major improvements include the quality of housing and responsiveness of military in home ownership units. It is important to note, that the biggest advantage of PenFed foundation CSR program is not monetary, but rather the speed at which these homes can be purchased and, and the quality of the housing that the residents receive almost immediately.
The purpose of the Basic CSR program is to provide fair housing ownership to service members. PenFed Strategic Plan to End Homelessness continues to make progress toward the goals of the Plan to Prevent and End Homelessness, and Homeless Assistance Grants, which will maintain existing units and expand home ownership and permanent supportive housing. In addition, PenFed CSR program provides funds for new housing vouchers for homeless veterans who receive health care and other services through the Department of Veterans Affairs maintain affordable home ownership Opportunities (Yeich, 1994). The CSR program is to help more than two million extremely low- to low-income families with home ownership assistance live in decent housing in neighborhoods of their choice. The foundation CSR program funds all existing mainstream and provides new targeted to homeless veterans.
In Conclusion, this profile shows that the military housing ownership exceeds the generally accepted eligibility criteria for multifamily home ownership markets. Experience and evolving concepts of home ownership underwriting practice show that the military housing has the required stability of income to support an uninterrupted flow of monthly mortgage payments under the new PenFed housing ownership program (Zipper, 1993). PenFed CSR program believes that the primary purpose of business is to improve the quality of life of people in the community in which we serve. This is also a part of the larger aim of PenFed foundation CSR program purpose.
We believe in integrating our corporate values and business needs to meet the expectations of our customers, employees, partners, investors, communities and public at large. PenFed will volunteer its resources to the extent it can reasonably afford, to sustain the environment and to improve the quality of life of the people of the area in which it operates. We will comply with regulations relating to environment, constantly upgrade technology and apply state-of-the-art processes and practices that will comprehensively address issues related to climate change and global warming (Mayer, 1984).
We will continually endeavor to prevent pollution, ensure optimum use of resources and minimize harmful impacts of products and production processes, materials movement and its delivery throughout our supply chain. We will encourage our partners and service providers to adopt responsible business policies, business ethics and abide by our code of conduct.
References
Bassuk, E. L. & Buckner, J. C. (1992). Out of mind – Out of sight. American Journal of Orthopsychiatry, 62(3), 330-331.
Bellah, R. et al(1985). Habits of the heart: Individualism and commitment in American life. Berkeley, CA: University of California Press.
Carlin, J. E. (1971). Storefront lawyers in San Francisco. In R. Perucci and M. Pilisuk (Eds.) The triple revolution emerging: Social problems in depth (pp.445-458). Boston: Little Brown.
Cnaan, R. A. (1991). Neighborhood representing organizations: How democratic are they? Social Service Review, 65, 614-634.
Cox, F. M. (1987). Communities: Alternative conceptions of community: Implications for community organization practice. In F. M. Cox, J. L. Erlich, J. Rothman, & J.E. Tropman (Eds.), Strategies of community organization:
Macro practice, (pp.232-243). Itasca, IL: Peacock.