PepsiCo India: Performance with Purpose Essay Sample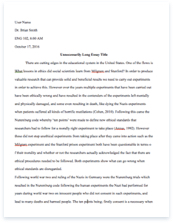 The whole doc is available only for registered users
OPEN DOC
Pages:
Word count: 920
Category: india
Get Full Essay
Get access to this section to get all help you need with your essay and educational issues.
Get Access
PepsiCo India: Performance with Purpose Essay Sample
Ingredients
In the United States, Pepsi is made with carbonated water, high fructose corn syrup, caramel color, sugar, Phosphoric acid, caffeine, citric acid and natural flavors. A can of Pepsi (12 fl ounces) has 41 grams of carbohydrates (all from sugar), 30 mg of sodium, 0 grams of fat, 0 grams of protein, 38 mg of caffeine and 150 calories.[59][60] The caffeine-free Pepsi-Cola contains the same ingredients but without the caffeine. The original Pepsi-Cola recipe was available from documents filed with the court at the time that the Pepsi-Cola Company went bankrupt in 1929. The original formula contained neither cola nor caffeine.[citation needed] In August 2010, PepsiCo entered into a 4-year agreement with Senomyx for the development of artificial high-potency sweeteners for PepsiCo beverages.
Under the contract, PepsiCo is paying $30 million to Senomyx for the research and future royalties on PepsiCo products sold using Senomyx technology. According to PepsiCo, PepsiCo's collaboration with Senomyx will focus on the discovery, development and commercialization of sweet enhancers, with the purpose of providing lower-calorie PepsiCo beverages. PepsiCo will have exclusive rights to the Senomyx sweet flavor ingredients developed through the collaboration.[61] In September 2012 Pepsi launched a new product called Pepsi Next which contains 30% less sugar and added Stevia as a zero calorie sweetener. The product was rolled out in Australia and is expected to be launched in the US starting February 27.[61] About Pepsico India
PepsiCo entered India in 1989 and has grown to become the country's largest selling food and Beverage Company. One of the largest multinational investors in the country, PepsiCo has established a business which aims to serve the long term dynamic needs of consumers in India. PepsiCo nourishes consumers with a range of products from treats to healthy eats that deliver joy as well as nutrition and always, good taste.
PepsiCo India's expansive portfolio includes iconic refreshment beverages Pepsi, 7 UP, Mirinda and Mountain Dew, in addition to low calorie options such as Diet Pepsi, hydrating and nutritional beverages such as Aquafina drinking water, isotonic sports drinks – Gatorade, Tropicana 100% fruit juices, and juice based drinks – Tropicana Nectars, Tropicana Twister and Slice, non-carbonated beverage and a new innovation Nimbooz by 7Up. Local brands – Lehar Evervess Soda, Dukes Lemonade and Mangola add to the diverse range of brands. CSR Motto
Performance With Purpose articulates PepsiCo India's belief that its businesses are intrinsically connected to the community and world that surrounds it. At PepsiCo, we're committed to 'Performance with Purpose' – achieving business and financial success while leaving a positive imprint on society
* ResponsibleMarketing
Teaching children sensible eating habits at an early age is a critical part of their up-bringing. As a major advertiser, we need to do our part to help parents succeed in this task. Our approach has been to join a leading set of other food and beverage companies in agreeing to change what younger children are seeing advertised on TV and in other media, such as magazines and the internet. Importantly, we are doing this in countries around the world where we do business today. Naturally, we cannot prevent children from seeing our advertising, but we can ensure that media channels that are most targeted at children carry advertisements only for certain products. From PepsiCo's perspective, these are products that meet specific nutrition criteria intended to encourage the consumption of healthier foods and beverages. The policy covers our entire product portfolio and is subject to independent compliance monitoring by Accenture.
* Healthcare Reform
PepsiCo values the health and well-being of our associates, partners, customers and consumers. PepsiCo offers a wide range of benefits that encourages wellness, promotes healthy living and gives associates and their families tools and information to make educated healthcare decisions. * 1. Replenishing Water
* Conserving the world's most precious asset : Water * PepsiCo India has pioneered several major initiatives to Replenish water in communities. Our goal is to conserve, replenish and thus offset the water used in our manufacturing process through community water recharge projects and water conservation projects in agriculture. * 2009 was a year of immense joy & pride for PepsiCo India. We were able to give back more water than we consumed, through our various initiatives of recharging, replenishing & reusing water. *
* 2. PepsiCo Solid Waste Management Programme * PepsiCo India continues to strengthen its Solid Waste Management initiatives in partnership with Exnora, an environmental NGO. This award winning, income generating partnership provides a clean environment to more than 450000 people across Pammal, Chennai, Nagapattinam, Tenkasi and Cuddalore in Tamil Nadu, Sangareddy in Andhra Pradesh and Panipat, Haryana. * 3. Partnership With Farmers
* PepsiCo India continues to strengthen its partnerships with farmers across the country to boost their productivity and income. The plan is to strengthen farmer connect from 21,000 in 2009 to 50,000 by 2012. * High Quality Seed Program
* In order to provide its farmers "The best quality potato seeds", PepsiCo collaborated with the Thapar Institute of Technology to develop quality potato mini-tubers. * PepsiCo has also made an investment in a world class potato mini-tuber facility at Zahura in Punjab which helps getting robust and disease-free seeds to its contract farmers. *
* In fountain beverages, Tricon Global Restaurants, our largest fountain customer, signed a multi-year agreement to make Pepsi-Cola the preferred beverage supplier for its system of 20,000 Pizza Hut, Taco Bell and KFC restaurants in the United States.