Person, who has influenced my life Essay Sample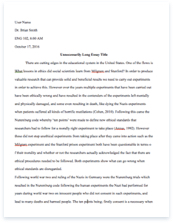 The whole doc is available only for registered users
OPEN DOC
Download Essay
A limited time offer!
Get a custom sample essay written according to your requirements urgent 3h delivery guaranteed
Order Now
Person, who has influenced my life Essay Sample
Everyone is affected by certain events or individuals that greatly change their life. Many people have influenced me during my life. One wonderful person who has had a special effect on me is my volleyball coach. Six years ago, when I first went to the volleyball training, I found out that my coach was seventy years old. It was very surprising for me because she did not look her age. After some training with her, I realized that any young person would envy her strength and energy. At her age she was still capable of doing the same exercises that we did. When she was seventy-three, she warmed up with us and ran the five-kilometer cross-country races in the sports camp. I've never seen her being desperate, exhausted or complaining about something. In addition to this, she also has a great sense of humor and a modern worldview. Looking at her, I wanted to have such a strong character and willpower as she has. She is an absolutely amazing human being and a great role model.
The coach taught me to control my emotions and to channel them. She always reminded me that I should never, ever give up and that I need to believe in myself. She has shown me that I should take advantage of any opportunity, never be nervous in critical situations, take defeat easy, because what does not kill us makes us stronger. This wonderful woman has taught us to work as a team and instilled a sense of responsibility for our actions in us. From my place I am thankful for everything she has taught me, because I became a part of a team with which we have won a lot of competitions. We became the winners of international championships and cups of Ukraine. While participating in the competition, I followed all of her instructions. I am very grateful to her, because she has made a great impact on the formation of my personality and character. Also she has fostered me to love volleyball. I'm still trying to come to her training sessions and help her with everything. Knowing such person has been one of the highlights of my life, and she has definitely left her footprints on my soul.