Personal Philosophy of Supervision Essay Sample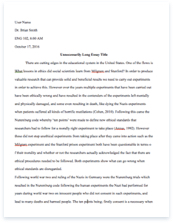 The whole doc is available only for registered users
OPEN DOC
Download Essay
Get Full Essay
Get access to this section to get all the help you need with your essay and educational goals.
Get Access
Personal Philosophy of Supervision Essay Sample
I believe that each student is a person who needs a safe, caring, and stimulating environment in which they can grow emotionally, intellectually, physically, and socially. As a teacher it is my desire that each student reached their fullest potential in each of these areas by providing them a warm, safe, caring and cooperative environment in which they work and play in. As a future administrator the philosophy and the game changes quite a bit. As a supervisor you must know where you are going before you can ever get there. The main attraction of education is, "that it can help children and young people to develop skills for thinking critically, reflectively and reasonably".(Biesta, 2011, p. 305) As a supervisor my main objective will be to improve teacher instruction and effectiveness. By improving the teacher this will help improve the students within the school. As for the students I would like to see them grow academically, socially, and emotionally each and every school day while under my supervision.
For this objective to be met I must keep revisiting my purpose. Every situation within a school is not the same. How these situations are handled can play a vital role in how the school responds to my supervision. This situation also is true for the staff. Each teacher has his or her own personality. Personalities can a will collide at some point in a supervisor career. Learning and knowing how to react and handle these situations will come with time and self-assessment. One example of this is inspecting what is happening within the school you are supervising for what is expected. When the district office sends a directive for staff to wear their sound field device for better instruction, then make sure the staff is wearing the device. By doing the right thing, one should not be able to get them self into hot water. Directive informational is the supervisor approach that best relates to my personal philosophy. As a future supervisor I will want to have control of what is happening within the school I am in supervising.
This can range from the curriculum being used, approving leave slips, and evaluating new and experienced staff in the school. Why directive informational is the style for me is it still offers ideas at the end of the day for the teacher. But, all the options offered where directed by the current supervisor. When a teacher, especially a new teacher, is having classroom management issues and has not been able to get them under control, a supervisor needs to be aware of this situation and step in. By stepping in an administrator can watch over the class as the teacher instructs and then have a reflection time on ways for the teacher to gain control of the class. This could range from time management, proximity, and/or discipline issues. By giving the teacher three different ideas of how to handle classroom management, it enables the teacher to choose the option that will best fit their personal style of teaching. As a supervisor one will be content with the choice of the teacher, since all three of the options where directed by the supervisor himself. Directive informational approach is a great way for new staff to learn.
Being shown different ways to control or instruct a class still gives the new teacher power over what is happening in their classroom. When the Bobby Knight approach is taken, "My way or the highway" new staff can feel threatened and belittled at the beginning of their new careers. This is some cases will cause new teachers to abandon their new job, or possibly file a grievance against the current supervisor. Although the supervisor controls the situation, directive informational still allows the teacher some say in how situations will be handled. This is a great tool for a supervisor to keep his staff informed and allow them to still have control over what is going to happen in their classroom. Post-reflection will also be needed when using the directive informational approach. This will be a great time for the staff member and supervisor to get together and reflect on what has been happening in the classroom, and whether the new strategy has been successful or not.
As a teacher I believe students need to find interest in all aspects of life. Curriculum developed around students interest will motivate and stimulate a passion to keep growing and learning. Students need to have input and generate ideas of their own. Set Goals so their lives are much richer when they obtain, or strive for these personal goals. This is excerpt of my current philosophy of education on file at my current school. Furthermore, "Philosophy of education has an important role to play in preparing for a career in teaching".(Winch, 2012, p.38) As a future supervisor my beliefs are shifting as I continue to take courses toward my masters in education. I believe that all teachers can teach, just as all students can learn. By using the approach of directive informational a supervisor will be in the teachers classroom quite often. This will allow the supervisor to learn the strengths and weaknesses of their staff. Having the proper knowledge and being competent when handling interactions/meetings with their staff will gain trust and build professional relationships within the school.
Teachers, not only the students, need a warm, safe, caring and cooperative environment in which they work and play in. Supervisors can and should provide this climate to ensure the best teaching practices are happening, and students are able to learn to the best of their abilities. Although education main purpose is to learn, education also," expresses interest in human being as subject, and not as an object". (Biesta, 2012, p. 581) Ones philosophy with supervision will undoubtedly change time and experience. Having a foundation to start from and being able to self assess oneself will be vital to being a successful supervisor in the future.
References
Biesta, G. (2011). Philosophy, Exposure, and Children: How to Resist the Instrumentalisation of Philosophy in Education. Retrieved from http://eds.a.ebscohost.com.library.gcu.edu:2048/ehost/detail?vid=5&sid=f78b1f99-75e3-4d1e-8446-171ed6739b55%40sessionmgr4003&hid=4208&bdata=JnNpdGU9ZWhvc3QtbGl2ZSZzY29wZT1zaXRl#db=a9h&AN=60826968 Biesta, G. (2012). Philosophy of Education for the Public Good: Five challenges and an agenda. Retrieved from http://eds.a.ebscohost.com.library.gcu.edu:2048/ehost/resultsadvanced?sid=f78b1f99-75e3-4d1e-8446-171ed6739b55%40sessionmgr4003&vid=4&hid=4208&bquery=philosophy+%22of%22+education&bdata=JmRiPWE5aCZjbGkwPUZUJmNsdjA9WSZjbGkxPVJWJmNsdjE9WSZ0eXBlPTEmc2l0ZT1laG9zdC1saXZlJnNjb3BlPXNpdGU%3d Winch, C. (2012). For philosophy of education in teacher education. Retrieved from http://eds.a.ebscohost.com.library.gcu.edu:2048/ehost/detail?vid=5&sid=f78b1f99-75e3-4d1e-8446-171ed6739b55%40sessionmgr4003&hid=4208&bdata=JnNpdGU9ZWhvc3QtbGl2ZSZzY29wZT1zaXRl#db=a9h&AN=77190529