Personal Statement Essay Sample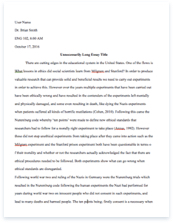 The whole doc is available only for registered users
OPEN DOC
Pages:
Word count: 639
Category: nursing
Get Full Essay
Get access to this section to get all help you need with your essay and educational issues.
Get Access
Personal Statement Essay Sample
My passion and enthusiasm for the Nursing course was developed when my family underwent a drastic change. It was summer 2006 when my mother left the midwife profession in the Philippines in exchange for a job here in England. At that time, I was matched to take either Hotel Restaurant Management or Nursing in a University but I took the former than the latter. When I joined my siblings in University, unconsciously they seemed to be a great influence in changing my course preference. They were both in the medical field and I found their ardency and devotion infectious despite seeing them stressed. I realized that I wanted to have the same eagerness for my course and so, after many considerations, I made the decision to change my course into Nursing.
I was exposed into different academic matters as I took my Level 3 course in preparation for higher education. This includes subjects such as anatomy, biology, public health and others which are some of the main focus in the nursing course. Together with this are my work experiences in different health care settings. During my work experiences at college, I have attended groups of children and witnessed how they develop. I worked thoroughly with the children for five months. Through this, I was able to develop good communication skills and responsibility. Correspondingly, I also spent six months work experience in a local residential care home where I gained useful transferable skills in delivering care to residents. Communication skills, teamwork, and time management are only some of these skills.
I believe that experience in the field that I want to engage myself in is one of the most important components of education. This convinced me to apply for a job in a health care setting. At present, I am working as a Nursing Auxiliary in a care home. Throughout my days on my workplace, I earned the passion and motivation to pursue this field, particularly Adult Nursing. I enjoyed myself working with the adults and I can see myself improving as I learn anew. I attended different trainings provided by the company. Moving and handling, dealing with challenging behaviour and core values are only some of the teachings I joined which broadened my knowledge and abilities in delivering care to people.
Since my early years at school, I love to have an outlet from pressures at home and school matters. I joined diverse organizations like science clubs, girl's scouts and Red Cross as well as sport teams. Being affiliated with those organizations, I had the chance to hone my interpersonal skills. Leadership, camaraderie and compassion were the few that I developed which I believe are good qualities possessed by a nurse.
My aspiration to do this course is that Nursing will inspire and enliven me seeing patients improve and surpass their illnesses or being able to make a patient as comfortable as possible at the end of their life with the aid of this profession. In addition, this course is beneficial and worthwhile as it offers range of opportunities for my future. This is the reason why it only made me more certain that Nursing is the right course for me. I asked myself a thousand times if I am making the right choice or am I only being influenced by my family. My family surely has great influence to me but at the end of the day, all will be up to me. I want to be a Nurse because when I envisioned myself in the future, I can see myself in this setting. Nursing to me is synonymous to compassion and I believe that I have that excellence. I have the confidence in myself that I have had enough experience that developed skills in me that is suitable for a Nurse.