Personal statement Essay Sample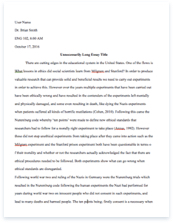 The whole doc is available only for registered users
OPEN DOC
Download Essay
A limited time offer!
Get a custom sample essay written according to your requirements urgent 3h delivery guaranteed
Order Now
Personal statement Essay Sample
Greetings, my name is Ahmad Aufa Bin Sharip, and I am applying for the Khazanah Global Scholarship Programme. In this document and hopefully graceful composition of words, I present to you titbits of myself.
Growing up in a blissful family with seven siblings, six boys and a girl, I idolise my father as he managed to nurture us to implement good values in our life. As one of the boys, I bear with the responsibility to strive for the academic excellent and make the most of my education. And I feel so grateful as I manage to score 10 a's in my trials exam and bring an ecstatic moment to my father.
I take interest in the current going-ons of the world's economy state. I partake in news on the world economic disaster, the apprehension of fiscal cliff in United State of America and how did they manage to sit together and discussed in finding the remedy of the economic phenomenal . I know of Malaysia's economy enjoyed robust, domestic led growth in 2012. The growth is also expected to continue by 5% this year. With all these facts, I believe that taking Economics is a pretty intelligent move, especially taking it in high-level.
Socially, I render myself as the guy with facts, but also the guy with the loudest voice in a group. This is seen in how I assume leadership positions in many societies during the secondary school. Appointed as the Deputy of Head Boy, this was the medium where I developed my leadership skills in myself. Being criticised by some of the teachers, students and even my own friends, this somehow motivated me to be a better leader. That was the turning point where I started to determine to expand my leadership talent to a higher level.
I also consider myself as a socially-capable student. Having to successfully spearhead the ice-breaker in any groups, and the ability to have a cheerful conversation with any stranger on the street, I sometimes confuse my friends. "How could he talk like that?" would be their question as I walked up to a hawker on the street and talk to him of his business.
I believe my chosen profession will fulfil my desire to help in expanding the economics state of our country. While waiting for the spm results to be announced, I worked at adidas store in KLCC as a part-timer to gain some experiences of working. From this point, I have learned that the shoppers is also one of the vital aspects to increase the domestic demand which eventually help the country's economy to grow.
My dream is to better the world from an education perspective. With a sufficient capital, I dream to build a school, an educational institute to instigate and profile future leaders of the world. In my point of view, the world has enough people with skills. We are lacking people with voices of reason, with brilliant ideas to brighten the end of the day of the citizens of the world. We are lacking people with leadership and creativity, and I dream to provide the world with them.
With so, I put an assumption that both social and factual mind-sets do not negate each other, au contraire with popular beliefs. They complement each other and provide a holistic human as a result. I aim to bring about more people like me, so we can better the world. With that conclusion, I am indeed an applicant who meets your par, and I assure you that I can benefit not only yayasan khazanah for choosing me but also the entire nation.