Persuade Your Employer That You Deserve a Raise Essay Sample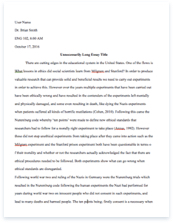 The whole doc is available only for registered users
OPEN DOC
Download Essay
Get Full Essay
Get access to this section to get all the help you need with your essay and educational goals.
Get Access
Persuade Your Employer That You Deserve a Raise Essay Sample
One of the most important aspects of my life right now is my job. This has been shown by accomplishing many of the goals that you had set for me. I have been listening attentively to whatever you could tell me and respect your authority. I have never been late at work; working six days in a week, regardless of how busy we get I have always managed to keep the work in a balance and keep my internal customers satisfied. You could always give instructions to me on a new job and let me find away out to it.
Once a specific task is given to me I accomplish it to make sure I make customers happy. When you tell me to do something specifically, I make sure that I get to it as soon as I have time in my hand. I have never argued with you about any specific task you have asked me to do. I made sure that if there were other thing to do prior to what you tell me to do; I took care of the things first so the job can be finished correctly. These are some of the examples to show you that I have always respected your authority.
I have never doubted your knowledge about things that were going around. Time management is another important aspect as regards to working and on this aspect I always make sure that I wake up early enough to get to work on time. I always come 15 minutes early to open up and have safety talk with the temporary employees. A lot of other workers come in late. But apart from coming in early I am also the last person to leave the offices to lock up again for the safety of the office items.
Whenever I have something real important to take care of and I am short handed, I make sure that I get other workers to help me out so that I can finish my job in a timely manner. Being on time and getting things done on time is real important for my job. Apart from my routine work this is part of my character. I am always trying to make sure that I meet my daily goals at the same time making sure that I comply with Safety and quality Management systems. At times I get targets that are really difficult to meet them, but I always strive and meet them.
I always look at coming out with results not just results am talking of good and satisfying results there has been times when the knocking off hour has come but since I happen to still have a lot of work to do I chose to stay behind and continue working even without clamming overtime in order to come up with a product for our customers. With the globe recession going around almost every company, country and government is preaching about cost saving under cost management initiative.
As you remember that you directed us to go on the cost saving as we are doing our jobs, you might wish to be reminded that I have been the best employee for the past two years on managing cost within my section. This simply shows that I am within what you directed us to do. Some of the strategies that have helped me are; The system that I am now using to issue the personal protective equipment PPE to the workers, that no one will get a new PPE before bring the old one.
This helps the workers to take care of the issued PPE and since I return the old one so the is no room for them to cheat me. Apart from them taking care of the PPE, I also make sure that spare parts are never drown from the stores before I check the one to be replaced and verify that it is indeed worthy to be changed. As regards to the tools I tell the maintenance team to be responsible for the lost property, this gives a good sense of responsibility on tools.
During breakdowns I have been very innovative to work the breakdown out and have them done even when the spare part might take time to come in the country from outside. There was a time when we had a lot of losses on the spilled seed on the 2Kg packing are due to the kind of the chutes we were using and the system of filing seed in to the chutes. I remember I came up with a suggestion of a chute that was done after you had approved it and we have saved a lot of seed on that, close 80% of the spills have been saved.
But it's not only that, the chutes have also removed the ergonomic issues which were on the 2Kg packing. During 2Kg packet filling we were using cups to fill the chute which was later filling the packet, it was too repetitive. This resulted in to employing a lot of people so that they can be rotating. I have seen and I appliciate the trust and confidence that you have in me by giving more responsibilities on top of the ones I already have.
I have seen that you have given me the training of new employees and all the temporary workers on safety and quality management systems. Since you know that safety and quality are the most involving systems that need one to be very committed to them. The issue is not only the involving problem but also the large number of employees which will make it even more challenging because I will have to make sure that every individual gate the training and some do not understand English so it means I have to translate the training to the local language.
With the reasons that I have provided I strongly feel that I deserve a raise, which will help me to have the sense of responsibility. If you look at other employees you have raised have less conditions to make them be raised. You may also wish to know that I have graduated from the course I was doing, Associate Degree in Electrical Engineering Technology with Penn Foster College of the USA. Which I feel is the strongest achievement of them all.