Pestle Analysis on Asda Essay Sample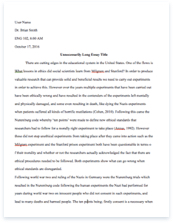 The whole doc is available only for registered users
OPEN DOC
Download Essay
A limited time offer!
Get a custom sample essay written according to your requirements urgent 3h delivery guaranteed
Order Now
Pestle Analysis on Asda Essay Sample
Asda is a British supermarket chain, which retails food, clothing, general merchandise, toys and financial services. It was formed in 1965 by a group of Yorkshire farmers; over the years Asda became Britain's best value food and clothing superstore. On 26th July 1999 Asda superstore merged with one of the largest food retailer's in the world, Wal-Mart. throughout the UK, Asda has 245 stores, 19 depots, 109,000 colleagues and 2,800 different suppliers. Asda's customers not only benefit from cheaper prices but also receive an unmatchable mix of fresh food, grocery, clothing, home, and leisure and entertainment goods. It operates within an oligopolistic market structure; as there are many firms within the market but only a few are in the power to dominate.
Majority of the goods produced by Asda are homogenous goods to that of their rivals. For this reason, promotion and advertising of all products have to be carried out well in order to encourage brand loyalty. ASDA is a powerful retail brand, sharing 16.8% of the UK grocery market. It has very few ways to innovate ways to reduce its harmful impact on the environment like recycling, packaging, energy efficiency etc. It has a wide range of many different products with a very high brand reputation. It is also one of the largest job providers with 150,000 employees and with the expansion programmed extra 4000 jobs will be provided. Since Asda sells a wide variety of products like food, clothes, stationary etc the flexibility of the company is not as good as the competitors. Too many employees can also be an internal weakness, as it sometimes gets difficult to control and coordinate activities.
The products might also lose their value and quality if the company decides to enlarge their productivity. Asda is trying to widen its product range and come up with new ones. It is planning to get into the tourism industry and the entertainment industry for cinemas, theatres etc. It is also planning to enter the European markets. Asda is also entering the telecom industry by doing a partnership with Vodafone. The other things that could increase the sales of the company would be a new marketing campaign and use of some celebrities to endorse the brands. One of the major threats to the company can be the change in consumer taste in order to avoid such problems there should be regular surveys, which should be carried out so that the company is aware with the changing needs and preferences of the customers. Rising labour cost so also one of the major setbacks to the company. One of the other major threats to the company is also customer satisfaction because if the customer service were not helpful, the customers would prefer a different company. PESTLE Analysis
Political Issues
Political issues affecting ASDA are, among others, taxation policies, unstable government, political unrest, and education policies. Taxation policies set by the government affect ASDA in the sense that the company has to pay high rates of tax. This affects the company's profitability and its ability to maintain low prices for its products. Government instability is caused by its inability to stabilise or maintain a stable economy. Unstable economy leads to the company having to deal with economic problems such as recession, inflation, and low GDP among others. Such economic problems affect the company directly as it will be discussed later. Political unrest in the UK has been as a result of high influx of foreign citizens.
Economic Issues
Economic issues ASDA company faces are credit crunch, recession, high interest rates, high cost of living, introduction of substitute products, and demand for online shopping among others. Credit crisis has been caused by general reduction in loans availability. This has led banks tightening their conditions for one to be able to obtain a loan. The company is unable to obtain loans because of high interest rates. This has deterred expansion and investment. High cost of living reduces the company's general sales. Introduction of new line products has also affected the company's sales. This is because people might opt to purchase substitute products. Recession also affects the company. Recession leads to drop is the company's sales, which causes the company's profits to decline. The company is also affected by inflation. This is because it affects the prices of the company's products and services. This lowers its business because customers may not have enough money to spend on expensive products and services.
Social Issues
ASDA employees are aging. This has led to an increase in the company's pension payment. It can also lead to reluctance to work. This consequently, leads to an increase in pension. There has also been a change in lifestyle. Supermarkets now open for longer hours. This means that people are working for longer hours. It has also led to existence of flexible working hours. Some ethnic groups are concentrated in particular areas. The company uses this to their advantage by targeting particular products and services to that particular ethnic group. There is also a general increase in demand for health and welfare. This has been as a result of high influx of the European Union (EU) citizens.
Technological Issues
Technological advancements have enabled the company to utilize online shopping. Customers are able to place their orders without having to visit local stores. It has also enabled the company to introduce new products. For example, the company has introduced MP3 players and mobile phones. The company has also increased its stock control efficiency. This has been achieved through the introduction of bar codes. ASDA has also reduced its costs. The company continues to introduce new technologies as a way of reducing its costs, for instance, labour costs.The introduction of chip and pin has enabled the company's customers to pay for products and services using their ATM, credit, and debit cards. It is also possible for customers to scan products on their own using self scanners. One can be able to view all the information he or she requires on a particular product of interest. Environmental Issues
Environmental factors affecting the company are packaging and recycling issues. The company has to ensure that its products packaging does not affect the environment. For example, environmentalists are against polythene paper packages. This is because polythene papers are non-biodegradable. The company has also to ensure that its products packages are recyclable. This should be the case for the company's products packages to be considered environmental friendly.
Legal Issues
Among the legal issues the company is dealing with, is competition commission. Competition commission has been put in place to ensure healthy competition among the United Kingdom companies. The commission also inquires into markets and mergers. The company has to make sure that it adheres to the requirements of the commission when coming up with competitive strategies. Another legal issue closely related to competition commission is trade regulations. Trade regulations are normally put in place to also ensure fair competition among companies. Trade laws are also enacted to ensure companies follows the law when carrying out their businesses.