Peter Newell Essay Sample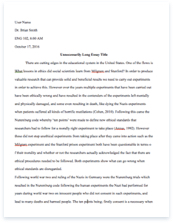 Pages: 4
Word count: 1,004
Rewriting Possibility: 99%

(excellent)

Category: graphic
Get Full Essay
Get access to this section to get all help you need with your essay and educational issues.
Get Access
Introduction of TOPIC
Peter Sheaf Hersey Newell, an acclaimed American illustrator, cartoonist, and author, was born during the Civil War near Rice's Corners in McDonough County, Illinois, on March 5th, 1862. Throughout his lifetime, Newell worked as a freelance artist and produced countless distinguished art works. He not only built a reputation with his humor and whimsical illustrations in the 1880s and 1890s, got his work featured in acclaimed publications such as Harper's Weekly, Harper's Bazaar, Scribner's Magazine, New York Graphic, the Saturday Evening Post, Judge, etc., but also illustrated books for eminent authors such as Mark Twain and Lewis Carroll. He specializes in drawing little kids and animals, and was known for the soft yet rich continuous flat tones he uses in his cartoons.
Newell lived in Bushnell up until his graduation from the local high school in 1880, and thereafter he moved to Jacksonville, where he took his first steps into his art career, copying and enhancing photographs as a crayon portraitist at Clendenon & Nichols photography studio. Later in 1883, he moved to New York, where he attended the Art Student's League and got his illustrations published in the Harper's Bazaar and the New York Graphic.
In 1884, he returned to Illinois and opened his own studio, but came back to Jacksonville again just the following year and married Leona Dow Ashcraft. As a result, he ended up going back and forth between Illinois and New York for the next several years. Newell would spend his winters in New York to continue to enroll in the Art Students League and summers in Illinois. Thereafter, his family grew and traveled a lot. In 1887, their first daughter, Helen Louise, was born when the couple went to Nebraska to visit Newell's sister. In another two years, their second daughter, Josephine, was born in Chicago, then their third child, the last child, a son, Clendenon Sheaf Newell, was born in 1892, when the family moved back to New York.
Not long after Clendenon's birth, the family moved again, to Leonia, New Jersey (where Harvey Dunn, a talen
ted student of Howard Pyle's, along with Charles Chapman, opened The Leonia School of Illustration
in 1915). There, Newell started writing and illustrating his own children's books: Topsys and Turvys of 1894; A Shadow Show of 1896; The Hole Book of 1908; The Slant Book of 1910; and The Rocket Book of 1912.
Asides from the illustrations he did for Alice's Adventures in Wonderland, Through the Looking Glass in 1901 (his modern dark haired Alice made quite an impression at the time), those six books Newell wrote himself were probably what he is best known for, even though he illustrated over forty books and hundreds of magazine articles throughout his life. Topsys and Turvys, The Slant Book, and The Hole Book were especially popular; Topsys and Turvys contains rhymes and illustrations that can be read up side down and right side up, while The Slant Book has parallelogram shapes and tilted text, and The Hole Book literally has a hole punched through the pages, so the readers can see how projectiles disrupted the characters from what they were doing.
Later in 1905, Newell started doing comic strips (e.g. "The Naps of Polly Sleepyhead" and "Wild Flowers"). His pen-and-ink comics were usually published with other illustrators' work, but at times editors would even fill the entire page with Newell's work. Holidays were a major source of materials and ideas of his comic strips.
Over the next twenty years, Leonia grew into a lively community full of artists and illustrators that not only formed clubs among themselves, but also theatrical and lecture societies and exhibitions; the Newell family participated and greatly enjoyed this intellectual and diverse community, and both of Newell's daughters married illustrators. Josephine in particular, became one of the leading artists of their generation that lived and worked in Leonia.
Like many artists of his time, Peter Newell traveled extensively in the United States and abroad for art. He would make sketching and painting trips to Europe as well as England, and often to South Carolina. His life was happy for while, not only with all the traveling, sketching and painting beautiful landscapes, but also with the addition of his illustrator sons-in-laws and cute grandchildren to his family. All that joy ended when his only son, Clendenon, died in World War I.
Newell was heartbroken, but it did not stop him from doing art. Though devastated, he continued to illustrate for Harper's, McClure's, and other publications. In 1923, Newell moved back to New York. He bought a home in Little Neck, an area on the outskirts of Queens, but unfortunately he was not able to enjoy that suburban life for long. By the end of the year, he became very ill and handicapped with amyotrophic lateral sclerosis (by then he was not even able to draw or paint any more). At last, he died at the beginning of the following year, 1924, at the age of sixty-one in his home.
References:
Hafling, Jay. "100 Years Ago Today." 100 Years Ago Today. N.p., 4 June 2012.<http://100yearsagotoday.wordpress.com/tag/peter-newell/>.
Markham, Sandra J. "Guide to the Peter Newell Family Papers." Yale University Library. Yale Collection of American Literature, Beinecke Rare Book and Manuscript Library., Apr. 1994, Revised: Feb. 10, 2010.< http://drs.library.yale.edu:8083/HLTransformer/HLTransServlet?stylename=yul.ead2002.xhtml.xsl&pid=beinecke:newell&query=Rights&clear-stylesheet-cache=yes&hlon=yes&big=&adv=&filter=&hitPageStart=1426&sortFields=&view=all>
"Peter Newell." Lambiek Comiclopedia. N.p., 13 Dec. 2006. Web. 27 June 2013. <http://www.lambiek.net/artists/n/newell_p.htm>.