P&G Japan: The SK-II Globalization Project Essay Sample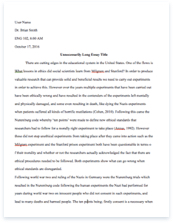 The whole doc is available only for registered users
OPEN DOC
Pages:
Word count: 501
Category: brand
Download Essay
A limited time offer!
Get a custom sample essay written according to your requirements urgent 3h delivery guaranteed
Order Now
P&G Japan: The SK-II Globalization Project Essay Sample
1017306林子君; 1017308王政銘; 1017314 陳柏渝 1017327 蘇郁迪 1. Did SK-II have the potential to develop into a major global brand? We consider that P&G as a global brand, it can be the back up to the SK-II. SK-II is a high-end skin care product and has high competitive capability in Japanese cosmetics market. According to the Global Prestige Market: 1999(table. 1), it is shown that there are high market share in Fragrance, Cosmetics and Skin (especially in skin care). That is motivation for P&G to develop SK-II products into these regions. -Table 1-
U.S.| 26%|
Asia/Pacific| 25%|
Europe| 31%|
According to the data shown in Table 1, we can find that it plays very high proportion in market shares in worldwide, especially in these three regions. Therefore, we think SK-II still has the potential to develop into a major global brand.
2. If so, which markets were the most important to enter now? Depends on the growth rate, we make the market entry analysis. We select three countries from Exhibit11, which have the highest growth rate from its region, to discuss their pros and cons. | United States| China| Europe|
Two-Year Growth Rate(1999)| 18%| 28%| 7%|
Skin Care and Cosmetic Habits and Practices| Satisfied with the clean feeling they got using bar soap, it left their skin tight and dry.| Based on education of Olay provided to its customers, they moved from one-step skin care process to three-step process.| They already accept the multistep regimen using various specialized skin care products.| Challenges| More focus on clean function; do not care about additional skin care function. | The bureaucracy and used to choose low price products. | A lot of exist brands and the threat of entry is high.| (1) The growth rate of China is much higher than United States.
The product has a huge potential for growth, and to maintain a high level of market growth. These stage enterprises to compete for new customers, the best period to increase their market share, to create the conditions for the next phase of more stable profits. (2) Because both European and Chinese people have been familiar with the multi-steps skin care process, so it will be easy for them to accept the new SK-II products. (3) There are some challenges in these three countries. In U.S., they focus more on clean function. In China, they used to choose low price products. In Europe, there are already some high reputation brands. (4) After the comparison, China is the most potential market in these three countries.
3. Why and How to do it with the newly reorganized global operations? Although the result of O2005 lead to that country subsidiary GMs focused more on sales volume than profits and had large budget pressure, we still recommend P&G to enter the China market according to the tremendous growth potential.
We use STP to determine our target market and position.
After STP, we use 4P to illustrate how we would enter the China market.