Pharmacy reimbursement model Essay Sample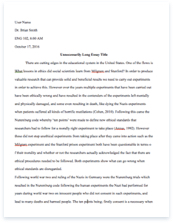 The whole doc is available only for registered users
OPEN DOC
Get Full Essay
Get access to this section to get all help you need with your essay and educational issues.
Get Access
Pharmacy reimbursement model Essay Sample
The pharmacy reimbursement model is a system that offers services to the community pharmacies. The model dispenses prescriptions and supplies medicines within the community schemes. Pharmacies receive payments from the primary care reimbursement service providers for the supply of drugs in the schemes involved and matters related to dispensing of prescriptions. The model also focuses on packaging and manufacturing of enough drugs that will serve the whole community. In addition, the reimbursement model also considers the customers drug costs. It is ensured that the drug costs are favoring to the retail pharmacies and the customers.
Within the past few years, there have been a lot of changes that have taken place in the community reimbursement model both positive and negative ones. For instance, there has been reduction of the amount of money paid to the community pharmacies depending on the type of scheme they fall under. On the other hand, due to the introduction of the reimbursement model, patient's outcomes have increased and more benefits have been experienced in the communities with these schemes (Busch, 2012).
Changes of community pharmacy services in Ireland
One of the changes is that from 1 July 1999 the innovative Drugs Payment Scheme (DPS) would substitute the DSSS and Drugs Refund Scheme (DRS). This scheme will pertain to persons who do not have health cards and she/he should be a resident in Ireland. Under the DPS no individual or family will be requested to pay more than 34.57 Euros in any chart month for commended prescribed medicines. In addition, if a second pharmacy is used, there will be accountability for an additional charge of up to34.57 euros. Family expenditures will cover the nominated adult, his/her partner, and children who are under the age of 18 years. A dependent relative with mental disability, mental handicap or ill health, who cannot uphold himself/herself fully and at the same time he/she do not have medical card was also entitled.
In addition, inhabitants with long term poor health system will warrant getting the drug and medicine for the treatment of that sickness free of charge. For instance, there will be no cost for the methadone supplied to patients participating in the Methadone Treatment Scheme. The charge of medication was less than 144 Euros everywhere, and eligible people were only supposed to pay the real cost of the medication. Those eligible would be issued with a DPS card indicating patient's name, identification number of the family such as RSI number, date of birth and sex code.
The other changes relates to the beginning of a common medicines list for all systems that are essential current list of items reimbursable under the GMS to ensure equity among the schemes. This common medicines list would not eliminate any essential medicine from the system and peoples would be entitled to obtain GMS prescriptions for required medications. However, a choice of more than the counter preparations which do not necessitate a prescription and it is readily available from retail outlet would be removed and panadol, Solpadine, neurofen, vitamins supplement and regaine would be included. If a person was not covered by medical card or any other schemes he/she was to register for the Drugs Payment Scheme which would limited the monthly cost of prescription medicines.
The other change was that permitted prescribed drugs and medicines would be offered by retail pharmacy such as chemist store. Ministry of health suggests that community pharmacy would be depicted as retail pharmacy or just a pharmacy. All pharmacies agreed with the HSE to offer services under the main care reimbursement services organization. They also approved to assessment patient's medical rehabilitation and screen for any troubles such as drug therapy problem, clinical abuse, and drug allergy. If the GP has only one practice centre and at the same time it is far away from retail pharmacist GPs will provide drugs and medicines straight to the patients. In addition, hospitals and other authority institutions would also offer drugs, medicines, and aids directly to the patients (Weedle, 2011).
Moreover, introduce of regulations under the Irish Medicines Board Act 2006 was also another change. This regulation was to permit the nurses to prescribed medicines because previously only doctors had power to prescribe.
The ministry of health suggests that a health service provider would employ individual nurse prescribers and these nurses would only recommend the drugs relevant to the setting in which they were employed. It also suggests that Irish Medicines Board (IMB) would be the only authority with liability for certifying medicines and testing them for security, quality, and efficacy. In addition, drugs would be approved by the IMB before they can be sold to the patients. For instance, if patient would need a particular variety of medicines for medical reason the doctor or nurse will write ''Do not substitute'' on the recommendation and the patient would not have to reimburse extra if the charge is more than the reference (Kohn,2009).
On the side of referencing pricing and generic substitutions, software will mechanically comprise all the information required for the PCRS. The pharmacists will simply get salaried of the reference price but not the proprietary value. Due to this issue, PRSC will make a record for both prescribers and pharmacists demonstrating the reimbursement cost and the reference price where appropriate. If a patient disagreed to the substitution and at the same time the product has a reference price, he/she is predisposed to pay the differentiation between the reference price and any other linked cost arising beneath the GMS.
In addition, entitled patients using medical card or drug payment scheme (DRS) will not have any extra charges for products valued at or lower the reference price. If he/she would like to receive a particular brand that costs more than the reference price then he/she will have to pay the additional cost of that product. Anywhere substitution is proscribed for clinical basis, patients will not have any added cost if the prescribed goods cost more than the reference price. On the other hand, if the patient is a GMS patient, the/she will have to reimburse the variation between the charges of product and reference price (Figueras, 2012).
Impact on the provision of community pharmacy services in Ireland in the future
Positive impacts
One of the positive impacts on the provision of community pharmacy services in Ireland in the future is that it helped community to increase better outcome from medicines. It ensures that throughout existence, in accord with their medical requirements, people have access to timely, protected and quality secure medicines. The future way of the pharmacy services in the community lies not just in providing medicines and dispensing, but also in the stipulation of advice, information and services to assist inhabitants to gain better outcomes from their medicines. The other positive impact is that community pharmacy services have helped people to exist longer and in good health condition. It provides people with access to guidance and support from pharmacists in the community promoting, public health, self care, improved health and preventing illness (Hall, 2013).
In addition, it helped people to safely benefit of care near their homes. Community pharmacy provide enhanced access to medical expertise and intervention for patients closer to habitat by making the paramount use of the skills of pharmacists working together with other health care professionals in the community. It also assisted people to benefit from advance in treatment and expertise by sustaining better healthiness outcomes for the patients through advance in medicines, treatment, and expertise.
Moreover, the provision incorporation of pharmacy services within community in Ireland has lead to improvement of engagement and partnerships with local inhabitants, society, and charitable organizations to address local health requirements and engage in health inequalities. It also builds around the needs of patients and implement plan to increase personality option and care involvement. However, the community pharmacy services deliver new form of care and recommend an improved task for pharmacy with a larger spotlight on healthiness endorsement and medicines management, to support patients centered care by assisting people stay independent and well. Furthermore, in emergencies such as pandemic flu or severe weather, community pharmacy services play a significant role in providing medicines to the people being affected (Don Mills, 1961).
Due to the provision of community pharmacy services in Ireland, the institute of public health suggested the figure of grown-up people over 65 years of age would continue to rise as life expectancy increases. It has been anticipated that the percentage of the inhabitants of pensionable age in Northern Ireland will go up by 27% by 2015. Within 10 years to come, it is anticipated that the figure of people with the age of 65 years and above will rise by 39% to 396,000 and those aged 85 years and above will increase by 67% to 47,900, (O'Shea, 2013). They also stated that grown-up people would consume a large percentage of medicines than the other age groups. Due to the large number of grown-up people and the figure of treatment for chronic and degenerative diseases rise, the institute of public Ireland health suggests that there will be an exponential raise in demands for patient learning.
In addition, there will be support of self management for inhabitants with long provisions condition, treatment monitoring, prescribing advice, and information for career and support for grown-up careers (Great Britain, 2006).
Negative impacts
One of the negative impacts is that health choices are generally likely to be made by aggravated people or those who have relatives or wider hold up network in place. In addition, people who feel expelled from the community, unhealthy alternatives can be a way of dealing with stress or complexity living situation. According to Ireland's government, a third population of older people in Ireland has difficult in reading and comprehending essential health associated with written information. Census statistics demonstrates that about 60% of adults with age of 16 to74 years have low level of learning qualifications and this may perhaps impact healthiness literacy.
For instance, poorer understanding is associated with higher mortality and therefore, not having English as an initial language can impact extensively on the aptitude to incorporate and using of information. However, inadequate health literacy capabilities have implication for the plan and deliverance of pharmacy service and format for the necessities of information for inhabitants and their careers. The other negative impact of community pharmacy services in Ireland is that electronic prescribing or e-prescribing cannot be used during power outages and therefore, may possibly be difficult in rural areas with poor internet connections. In addition, patients may perhaps be cautious of electronic prescribing, particularly those who are old.
Conclusion
Following the current changes to the Community Drugs Schemes in Ireland, about one third of inhabitants will keep on receiving their medications at no cost under GMS and LTI schemes. The rest of the population will not have to reimburse more than 34.57 Euros per month under the new Drugs Payments systems following the assimilation of the DCSS and the Drugs Refund Scheme. The new changes will develop cash flow in family unit incurring expenditures and medications. In addition, Ireland will be considered well in progress of general European Community practice in highlighting the obligations of those who can afford to pay for medication whilst at the same time preserving solidarity of the health scheme.
In the expression of increasing disbursement on the pharmaceuticals throughout Europeans Community other members may possibly well consider certain aspects of Ireland's drugs reimbursement systems (Weedle, 2011).
References
Busch, R. S. (2012). Healthcare fraud: Auditing and detection guide. Hoboken, N.J: John Wiley & Sons.
Figueras, J., & McKee, M. (2012). Health systems, health, wealth and societal well-being: Assessing the case for investing in health systems. Maidenhead, Berkshire: McGraw Hill/Open University Press.
Great Britain. (2006). NHS charges: Third report of session 2005-06. London: Stationery Office.
In Hall, J. (2013). Pharmacy practice. Hospital administration in Canada. (1961). Don Mills, Ont: Southam
Business Publications