Philippine Constitution 1987 Essay Sample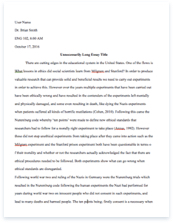 Pages: 2
Word count: 522
Rewriting Possibility: 99%

(excellent)

Category: Philippines
Get Full Essay
Get access to this section to get all help you need with your essay and educational issues.
Get Access
Introduction of TOPIC
Education
Section 1. The State shall protect and promote the right of all citizens to quality education at all levels, and shall take appropriate steps to make such education accessible to all. Section 2. The State shall:
(1) Establish, maintain, and support a complete, adequate, and integrated system of education relevant to the needs of the people and society; (2) Establish and maintain a system of free public education in the elementary and high school levels. Without limiting the natural right of parents to rear their children, elementary education is compulsory for all children of school age; (3) Establish and maintain a system of scholarship grants, student loan programs, subsidies, and other incentives which shall be available to deserving students in both public and private schools, especially to the underprivileged; (4) Encourage non-formal, informal, and indigenous learning systems, as well as self-learning, independent, and out-of-school study programs particularly those that respond to community needs; and (5) Provide adult citizens, the disabled, and out-of-school youth with training in civics, vocational efficiency, and other skills.
Language
Section 6. The national language of the Philippines is Filipino. As it evolves, it
shall be further developed and enriched on the basis of existing Philippine and other languages.
Section 7. For purposes of communication and instruction, the official languages of the Philippines are Filipino and, until otherwise provided by law, English.
Section 8. This Constitution shall be promulgated in Filipino and English and shall be translated into major regional languages, Arabic, and Spanish. Science and Technology
Section 11. The Congress may provide for incentives, including tax deductions, to encourage private participation in programs of basic and applied scientific research. Scholarships, grants-in-aid, or other forms of incentives shall be provided to deserving science students, researchers, scientists, inventors, technologists, and specially gifted citizens.
Section 13. The State shall protect and secure the exclusive rights of scientists, inventors, artists, and other gifted citizens to their intellectual property and creations, particularly when beneficial to the people, for such period as may be provided by law.
Arts And Culture
Section 14. The State shall foster the preservation, enrichment, and dynamic evolution of a Filipino national culture based on the principle of unity in diversity in a climate of free artistic and intellectual expression.
Section 17. The State shall recognize, respect, and protect the rights of indigenous cultural communities to preserve and develop their cultures, traditions, and institutions. It shall consider these rights in the formulation of national plans and policies. Sports
Section 19. (1) The State shall promote physical education and encourage sports programs, league competitions, and amateur sports, including training for international competitions, to foster self-discipline, teamwork, and excellence for the development of a healthy and alert citizenry.
(2) All educational institutions shall undertake regular sports activities throughout the country in cooperation with athletic clubs and other sectors.