Philippines and Rizal Essay Sample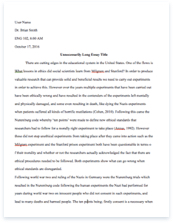 The whole doc is available only for registered users
OPEN DOC
Download Essay
A limited time offer!
Get a custom sample essay written according to your requirements urgent 3h delivery guaranteed
Order Now
Philippines and Rizal Essay Sample
When the film Jose Rizal was about to play I had so many thoughts in my mind. Because from what I have heard about Rizal's life through our teacher and other people he was one of the heroes who was criticized most. Because of his works and all girls that he have encountered in his life. My mind was overflowing with joy in what I have to witness. Rizal's character was being acted by one of the great actor of his generation. It was Caesar montano. I have seen some of his roles in other movies and loves doing his best in every scene. So I suppose that the movie will start and end up great.
First thing that I noticed in the movie was the girl naked and about to be laid by a friar. Don't get me wrong, I didn't notice it because of the naked women but because of the friar who was about to do that to a woman. Because we can see now in our times that that act can be punishable as to life of imprisonment and yet in those days it was like nothing so special about it.as the film goes on I noticed that one of the strengths of Jose Rizal is the incorporation of the characters of Noli Me Tangere and El Filibusterismo in the life of Rizal and of the Filipinos in general. This only shows that the two books are reflections of the lives of the Filipinos during the Spanish regime. But the thought and noble ideas of the book do not only live in the past but also in the present manifesting the universality and immortality of Rizal's ideas.
The beautiful transition of Rizal's time and the setting of the two novels is really impressive. One must have really read the books to better appreciate the movie JoseRizal. I must also say that I can somehow relate to the life of Ibarra and simoun in wich times I have struggled to be stepped at and look down and there's nothing I can do about it. Sometimes I feel what they feel, I feel so angry that I want to hurt other people in order to have my revenge. But like rizals novels nothing can ever be done in good by doing it in a bad way. If we allow ourselves to do what we want to do and being controlled by our emotions. We will be like simoun who had hatred in his heart and was clouded with vengeance. The actors' dedication for the film is inevitable especially Cesar Montano who is very perfect for the role of Rizal.
His values and great performance as the lead actor is impeccable and has a great impact on me as the audience of the said film. Also, the supporting casts like Jhong Hilario who played as Rizal's servant, Jaime Fabregas as Rizal's attorney did a great job on portraying their role fluently. They made it easy for me to understand the flow of the story.However, there are also negative comments that I must say about the movie. The plot was full of twists and turns. It is confusing to watch because of too many flashbacks and you couldn't guess whether it is still in flashback or not. Also, some scenes are brutal, and some are not suitable for young kids such as the bed scene wherein the Spanish priest with the used of his power tried to rape Filipino woman.
They should've cut that scene knowing that this film is not only for old-aged viewers but also to the students who are studying the life of Rizal. Not every day we see a life of a person who has dedicated most of his life fighting for anothers life. And everytime I hear the name rizal I am very proud to say that I am a Filipino for I know that even though rizal was been caught and been overly accused by many persons he didn't escape the fact that he is a Filipino and defended our country's name even to his death.
I saw in that movie the rizal that was idolized by many of our countrymen who fought for our independence. For rizal was not only wise, he used his knowledge to educate people and bring equality in the country. I think if I were in his situation I would be terribly shacking and kill myself before the enemy could do it. But rizal proved that he was a true man and stand up for the things that he know was right. One of the things that struck me most about rizal was his love for his family.
Especially for his mother who was blinded, rizal was so eager to cure not only his mother but all of the people who was deeply sick and have nothing to pay for it. It shows the great explanation of the Philippine history, the nationalism and heroism in a non-violent manner, though, there were times that the characters speak in Spanish language and I couldn't understand it unless I will read the subtitles. I could also say that the other characters weren't having any difficulties in reciting their Spanish lines. I have thought there for a second that they were real Spanish people for they were so fluent in speaking Spanish.
Another thing was about the scene where rizal and his counselor taviel was talking to each other. Taviel was one of admirable people in the film for he defended rizal even if he was a Spanish. Taviel realized that rizal was a good man and only needed a reformation for his people. He didn't want any harm to the Spaniards. And lastly, I noticed that friars on that time was the most powerful. For they can eject any general that disobeys their orders. We are very lucky that in our time now we didn't have any such crime.
All I want to say is thank you rizal for all the contribution that you have share upon us. We will acknowledge it and treasure it for a long time. Over all the movie was great and I had fun watching it, In summary, the movie talks mostly of Rizal's life until his death and the creation of his great novels. The actors and actresses who acted on the movie did a great job presenting how it was during Rizal's time even though the said events in Rizal's life were just written in books.