Phorm and its Webwise Scheme Essay Sample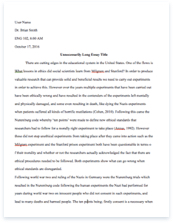 The whole doc is available only for registered users
OPEN DOC
Pages:
Word count: 939
Category: internet
Download Essay
A limited time offer!
Get a custom sample essay written according to your requirements urgent 3h delivery guaranteed
Order Now
Phorm and its Webwise Scheme Essay Sample
Phorm is an American company which is working with British internet service providers (ISP)[1], to introduce a new scheme called 'Webwise', where it would collect information on an individual's web browsing behaviour. This information would be used to deliver targeted advertising to the end users. The system would collect information by deep packet inspection which would inspect the contents of each webpage requests by a user. This would done through your ISP servers. This information would be used to build a profile of this user and the individual information about requests discarded[2]. For example, if I was to request information on holidays in Spain, the system would record that it may be beneficial to provide holiday provider advertising. Phorm stipulated it does not obtain details from secure web pages or collect personal data.
Phishing & Fraud Protection:
The 'Webwise' scheme will offer anti-fraud and anti- Phishing protection to its participants. Phishing is when a fraudulent website masquerades as a genuine website and attempts to get personal details from the user. For example pretending to be a bank and obtaining your bank account. 'Webwise' will check all websites against a 'blacklist' of known fraudulent sites and warn the user. Phishing is becoming a growing concern to internet users and is an example of social engineering.
Phorm state:
'Webwise can help to reduce the numbers of consumers online who are hurt by these attacks.
We think that's being web wise[3]'
Advertising:
Advertising is an essential part of any business wanting to sell its product. The World Wide Web has become a fresh challenge for advertisers, enjoying additional benefits over traditional advertising[4]. As internet users become more familiar, they tend to ignore banner ads. Advertisers had to introduce a new approach. Behavioural targeted Advertising increased the effectiveness of their campaigns. This is done by monitoring a users browsing activity, the sites he used and the searches he makes. This information is data based and analysed. The scheme, matches the user's profile with relevant advertising. This decreases irrelevant unhelpful advertisements and can make the browsing experience more relevant and more enjoyable. Advertisers will benefit from the scheme as their information will be delivered to interested relevant customers and not annoy the disinterested. This is currently done using tracking cookies, subscriptions to mailing lists and search engines like 'Google'. The Phorm scheme aims to build an accurate profile as it has collected information on all websites, a user accessed.
Increased Privacy:
Phorm's Chief Executive, Kent Ertugrul states that the 'Webwise' scheme is a 'revolution for people concerned about privacy'[5]. Search engines not only collect information on a user's browsing but also IP addresses, which is a privacy concern. Phorm claim, however, claim they do not collect IP addresses and their approach is 'industry leading'[6]. Phorm uses a unique tracking identifier (UID) and ignores any numbers over 3 digits. It does not store any search histories or URLs unlike other behavioral targeting profiling.
Concerns
One of the concerns is user privacy. A discussion in the House of Lords, by Baroness Miller on 11-02-2009, highlighted that a user's browsing history reveals sensitive data. For example, a user might search for health information, debt advice in times of crisis or ever issues concerning their sexuality[7]. This information is highly confidential, the internet has been compared to the postal service and we certainly wouldn't tolerate the post office reading our mail at the sorting office. Accessing internet packets 'is equivalent to wiretapping a phone or opening sealed postal mail'[8].
Many campaigners argue that Phorm's scheme breaches data protection. Many people were concerned when British Telecom trialled 'Webwise' without its customer's knowledge[9]. On 9th April 2008, the Information Commissioner's office decided that Phorm is only legal if customers opt in to the scheme.
Another concern is that users concerned with privacy may start encrypting their browsing with SSL and this will increase central processing unit cycles and may slow down the user's computer and possibly the whole internet eventually. Web access is also assisted by the use of HTTP proxies which would not be possible.
Phorm have assured that its scheme doesn't collect personal information but the system is open to abuse. We have experienced crackers accessing information they shouldn't and human error resulting in personal information entering the public arena so does the Phorm scheme leave the public vulnerable to this.
Spyware has been described 'a program that monitors and gathers user information for different purposes[10]' and 'Software that transmits personal information to a third party without the user's knowledge or consent[11]It is often installed on a personal computer with shareware( free often helpful software) without the user's consent. Spyware is not like viruses and worms as it does not self-replicate or transmit to other computers. It uses the computer's resources. It can create unwanted CPU activity, disk usage and network traffic. An infected PC may freeze and have difficulty accessing the internet. Ad-ware is advertising supported software; it automatically plays and displays advertisements. A common example is 'MSN Messenger Plus live' a common used application.
I would conclude that Phorm's scheme is a form of spyware, although it is not installed on a user's computer directly. It is almost certainly transmitting and monitoring information. The trials in 2007 by BT were done without its customers consent.
Bibliography:
HowStuffWorks, Inc. © 1998-2009 Available at:http://www.howstuffworks.com/web-advertising.htm
inphormationdesk.org(2008) Available at :http://www.inphormationdesk.org/
PhoneCallsUK.co.uk, © Copyright 2008 Available at:http://www.phonecallsuk.co.uk/bt-webwise.html
Phorm, Inc. Copyright © 2008 Available at : http://phorm.com/
Darren Waters, Technology editor, BBC News website Available at: :http://news.bbc.co.uk/1/hi/technology/8021661.stm