Piracy Essay Sample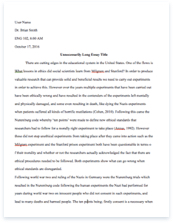 The whole doc is available only for registered users
OPEN DOC
Get Full Essay
Get access to this section to get all help you need with your essay and educational issues.
Get Access
Piracy Essay Sample
Piracy has grown largely in the past decade and since I had my first computer, I've seen myself a significant increase in both – the piracy and the concerns about, unfortunately, the second is growing way faster…
Many people have problems with piracy, some of them are the singers themselves and they claim that if you listen to their songs for free, then you should be providing some service for them too: 'If you have the right to download my music for free, then if you're, say, a plumber, then I have the right to call you up and demand that you fix my plumbing for free' – a "clever" comment by Metallica's singer. All of them have their own opinions, but the more annoying ones try to take action against piracy.
First time I came to England in 2005 and before that, I didn't even know that licensed software is so expensive, I had very sincere opinion of my own that all those people who buy licensed software are just so stupid that it's unbelievable… it's just like throwing money out of the window and look at how wind carries them away.
Until the age of 14, I haven't bought a DVD or CD game or film for more expensive than 5$, average price of my films and games was around 3$, I knew 100s of places where to buy these films and games and I didn't even think that there could be some legal issues to that.
Those people who risk their freedom for uploading for everyone all the films online so that we can download them and enjoy watching without even going outside, those should be blessed and looked after by God, thank to them we, consumers, save 1000s of dollars on licenses, which are themselves really useless to us. If a question like "where would the producers get all their revenue from" rises, then the answer to this is fairly obvious too.  There are millions of people against piracy, ok, let them buy all your software and charge them 100$ for a disk, they surely wouldn't survive if that's good software and wouldn't go and buy pirate version, as they are against it themselves.
The second choice could be to let businesses pay more, they are more likely to be caught and they will pay, however allow domestic users to download it from somewhere else, ok, keep it illegal but don't take serious actions about this, it will only keep us, consumers irritated by searching for new and new serials and cracks websites which always spread all the porn and viruses, etc., basically what we don't want them to spread, when we used to one or two good websites, like freeserials.com, serials.ws, pozzitiv.ru which never caused us any problems. Basically what I am trying to say is that by controlling piracy on their products, producers make their costs higher and revenue much smaller, it is easier to switch to other let's say antivirus, which you can find crack for easier, than go out and buy a license for that one.
Overall I can make the following conclusions. Piracy is good. However it doesn't give much to the producers or even give them a little loss, nevertheless big promotion, consumers like what is easily affordable and by not including hundreds of security scripts they only encourage people to use their software.