Point of Sales System Essay Sample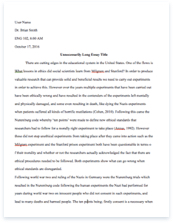 The whole doc is available only for registered users
OPEN DOC
Get Full Essay
Get access to this section to get all help you need with your essay and educational issues.
Get Access
Point of Sales System Essay Sample
Point of sale (POS) or checkout is the place where a transaction occurs in exchange for goods or services. The point of sale often refers to the physical electronic cash register or dedicated POS hardware used for checkout, but the POS is simply the location where the sale is conducted, money changes hands and a receipt is given, which can also occur on a smartphone, tablet, laptop, or mobile POS device when the right hardware and POS software is combined with the mobile device (Feigenbaum, 2011).
A successful relationship between sales and inventory operations involves either a predictable rhythm of inventory turnover as a result of consistent sales, or dependable communication between the two. In order for the system to function smoothly, the sales must have a clear idea of how long it takes the inventory to acquire more products, through production or ordering, and must plan its orders accordingly (Jane, 2011).
The retailing industry is one of the predominant users of POS terminals. A retail point of sale system typically includes a computer,
monitor, cash drawer, printer, customer display and a barcode scanner, and the majority of retail POS systems also include a debit/credit card
reader. It can also include a weight scale, integrated credit card processing system, a signature capture device and a customer pin pad device. More and more POS monitors use touch-screen technology for ease of use and a computer is built in to the monitor chassis for what is referred to as an all-in-one unit. All-in-one POS units liberate counter space for the retailer. The POS system software can typically handle myriad customer based functions such as sales, returns, exchanges, layaways, gift cards, gift registries, customer loyalty programs, BOGOF (buy one get one free), quantity discounts and much more. POS software can also allow for functions such as pre-planned promotional sales, manufacturer coupon validation, foreign currency handling and multiple payment types (Retail Loss Prevention (LP) Systems,2009).
The POS unit handles the sales to the consumer but it is only one part of the entire POS system used in a retail business. "Back-office" computers typically handle other functions of the POS system such as inventory control, purchasing, receiving and transferring of products to and from other locations. Other typical functions of a POS system are to store sales information for reporting purposes, sales trends and cost/price/profit analysis. Customer information may be stored for receivables management, marketing purposes and specific buying analysis. Many retail POS systems include an accounting interface that "feeds" sales and cost of goods information to independent accounting applications.
Point of sales systems have revolutionized the restaurant industry, particularly in the fast food sector. In the most recent technologies, registers are computers, sometimes with touch screens. The registers connect to a server, often referred to as a "store controller" or a "central control unit." Printers and monitors are also found on the network. Additionally, remote servers can connect to store networks and monitor sales and other store data.
Point of sale systems in the hair and beauty industry has become very popular with increased use of computers. In order to run a salon efficiently it is essential to keep all appointments, client, employee roster and the checkout in a system where you can create performance reports for. The nature of salons and spas vary depending on the setup of the business and products offered in addition to the business. This is why POS comes along with most salon software (The Small Business Depot, 2008).
Restaurant POS refers to point of sale (POS) software that runs on computers, usually touch screen displays. Restaurant POS systems assist businesses to track transactions in real time. Typical restaurant POS software is able to create and print guest checks, print orders to kitchens and bars for preparation, process credit cards and other payment cards, and run reports. In addition, some systems implement wireless pagers and electronic signature capture devices.
In the fast food industry, displays may be at the front counter, or configured for drive through or walk through cashiering and order taking. Front counter registers take and serve orders at the same terminal, while drive through registers allow orders to be taken at one or more drive through windows, to be cashiered and served at another. In addition to registers, drive through and kitchen displays are used to view orders. Once orders appear they may be deleted or recalled by the touch interface or by bump bars. Drive through systems is often enhanced by the use of drive through wireless (or headset) intercoms.
POS systems are often designed for a variety of clients, and can be programmed by the end users to suit their needs. Some large clients write their own specifications for vendors to implement. In some cases, POS systems are sold and supported by third party distributors, while in other cases they are sold and supported directly by the vendor.
Wireless systems consist of drive though microphones and speakers (often one speaker will serve both purposes), which are wired to a "base station" or "center module." This will, in turn broadcast to headsets. Headsets may be an all-in-one headset or one connected to a belt pack.
POS software allows for transfer of meal charges from dining room to guest room with a button or two. It may also need to be integrated with property management software.
POS software for this industry is very specialized compared to other industries. POS software must be able to handle special orders, purchase orders, repair orders, service and rental programs as well as typical point of sale functions.
Ruggedized hardware is required for point-of-sale systems used in outdoor environments. Wireless devices, battery powered devices, all-in-one units, and Internet-ready machines are typical in this industry.
Mobile POS as stated by NCR Corporation (2011) has actually been around for a number of years in certain retail segments, running on specialized retail mobile devices. However, it has failed to achieve widespread adoption for a number of reasons. Recently, however, the explosion of personal mobility
devices and capabilities has led retailers to take a new look at mobile POS. Several experiments are being carried out by retailers using consumer devices as mobile POS platforms. In most of these cases, the intent is not to replace, but to augment the traditional POS terminal and wrap stand.
Objectives of the Study
This study aims to design and develop a Point of Sales System of RJH Grocery Store. It is primarily seeks to address the problems encountered by the personnel in the RJH Grocery Store. The problems that this study would like to address are the following:
•Reduce Costs
•Respond to trends faster
•Improve Customer Service
•Buy Smarter
•Improve Marketing
•Control the money
Significance of the Study
The Point of sale (POS) system was conducted to design and provide a better alternative on how it can effectively manage the company's existing procedures. Company. The importance of the study for the company is for the ease of the owner to manage all records.
Customers. The customers will be benefited services offered by system. It give customers ease of access and speed of service.
Researchers. The importance of this study to the developers is to let them develop a system in the needs of the society. This proposed "Point of sale (POS) System" will provide a high technology way of managing sales records.
Future Researchers. This study will benefit future researchers for this system to serve as a reference for the next generation recording system and other related systems.
Scope and Limitations
The scope of sales is connected to the nature of sales. This is the way in which the management team go around ensuring that as many sales as possible are to be made and that there is to be a profit within the company to ensure that they are to be successful. The limitations of sales are different for many companies, however, there are going to be different legal aspects that all sales teams have to ensure that they abide by and do not have any trouble with. This is to ensure that the company is to be as successful as possible and that they are not to encounter any problems. Definition of Terms
Point of sale (POS), is the place where a transaction occurs in exchange for
goods or services. The point of sale often refers to the physical electronic cash register
or dedicated POS hardware used for checkout, but the POS is simply the location where
the sale is conducted, money changes hands and a receipt is given, which can also occur
on a smartphone, tablet, laptop, or mobile POS device when the right hardware and POS
software is combined with the mobile device.
Recording, is the process of capturing data or translating information to a recording format stored on some storage medium, which is often referred to as a record or, if an auditory medium, a recording.
System, is a set of interacting or interdependent components forming an integrated whole or a set of elements (often called'components' ) and relationships which are different from relationships of the set or its elements to other elements or sets.
Chapter 2
PROPOSED SYSTEM
Strategic Planning Factors
For IT to properly plan its long term projects and activities it is imperative that the goals and objectives of the IT organization are in alignment with those of the business overall. The IT organization should be able to take all of its projects and activities and be able to articulate how those activities support a major objective of the business. This requires that the IT organization be involved at the beginning of the corporate planning exercise instead of as an afterthought. Unfortunately not all organizations give IT a place at the table during when setting corporate strategy (CUSTOMatrix Inc., 2008).
Another factor to consider is company management. Are they progressive in their thinking? Do they understand how technology can impact their business? Do they have a tolerance for risk and are willing to take chances? These items all need to be considered as part of the planning process (CUSTOMatrix Inc., 2008).
Technology is a success factor in the proposed system because from manual to computerize. This makes the process lot easier and faster in Point-of-sales and in inventory purposes.
Technology can also be a problem area wherein it may change dynamically which makes the current technology used will be not in the trends on the coming years. Another problem area would be the competitors wherein they might have better or have a unique function on their systems.
Corporate Planning Objects
Point of Sale (POS) Systems Features and Functions
Transaction Management
Transaction management encompasses a group of applications for maintaining records on transactions done on a point of sale system. Register Management
Register management encompasses a group of applications used to maintain records on the register's cash flow. Price Management
Price management encompasses a group of applications for maintaining records item's prices. Price management includes functionalities, such as creation of markdowns, markups, promotions, discounts, etc. Inventory Management
Inventory management tracks the ins and outs of a product down to the color and size level, using capabilities such as purchase order process, receipt process, allocation process, distribution process, transfer process, style consolidation process, physical count process, and inventory freeze process Reports and Inquiries
Reports and inquiries encompasses a group of reports or inquiries that are available throughout the point of sale (POS) system. Product Technology
This group of criteria defines the technical architecture of the product as well as the technological environment in which the product can run successfully. Criteria include product and application architecture, software usability and administration, platform and database support, application standards support, communications and protocol support and integration capabilities. Relative to the other evaluation criteria, best practice selections place a lower relative importance on the product technology criterion. This apparently lower importance is deceptive because the product technology usually houses the majority of the selecting organization's mandatory criteria, which generally include server, client, protocol and database support, application scalability, and other architectural capabilities. The definition of mandatory criteria within this set often allows the client to quickly narrow the long list of potential vendors to a short list of applicable solutions that pass muster relative to the most basic mandatory selection criteria.
Business Rules
The Point of Sales (POS) System is design to meet the requirements of the RJH Grocery Store. These requirements include:
Add Transaction, This function includes adding of transaction between the cashier, customer, and products.(Cashier and Admin)
View Transactions, This function records all the transactions made monthly.(Cashier and Admin)
Add User, This function allows to add a user given by the permission of the admin.(Admin)
Delete User, This function allows the admin to delete users.(Admin)
Edit Product, This allows to edit the information of products.(Admin)
Add Stocks, This function allows to add stocks of certain product.(Admin)
Add Product, This allows to add products in the inventory.(Admin)
Login, This users to login for authentication purposes.(Cashier and Admin)