Poisonwood Bible Analysis Essay Sample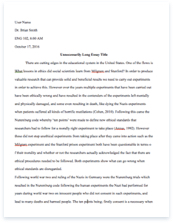 The whole doc is available only for registered users
OPEN DOC
Pages:
Word count: 378
Category: bible
Download Essay
Get Full Essay
Get access to this section to get all the help you need with your essay and educational goals.
Get Access
Poisonwood Bible Analysis Essay Sample
Within these pages the cultural aspects were explored, particularly concerning the differences of wealth, education, material importance and agricultural method.
When Leah tells Anatole of the vast fields of vegetables and plants, he doubts it as a possibility as he only knows of the smaller manioc fields of the Congo and therefore saw such a farfetched sounding idea impossible. He also brought up a similar point when comparing the Congo's system of growing the food within the village to the American system of centralized cities which had their food imported. Anatole also doubts the possibility of supermarkets as he was unable to comprehend so much food being in such a concentrated area.
When Leah asks Anatole what he wanted most, Leah was almost shocked that he was confused over the shape of the earth finding it common knowledge that it is spherical. Since Anatole had never before seen a globe he could not comprehend how something he's only seen flat on a map could possibly be spherical.
Anatole tells Leah of the things that the Americans and Europeans brought over. Such amazing things like scissors or medicine or a boat motor or books or a plan for digging up diamonds or growing rubber. However he emphasizes that the importance to the people of the Congo needs to be distinguished from that of the Americans and Europeans.
He also presents a metaphor of the cooking pot in explaining to Leah why he translates her father's sermons if he doubts their mission in Africa.
This section of the book also represents the beginning of Leah's turning against her father. She begins criticizing their mission in the Congo by laughing at it and doubting what her father's aim in Africa is. She further went on to say the mission was "…crazy. It's like he's (Nathan Price) trying to put rubber tires on a horse." However she held herself back and said that to doubt the mission and her father was a sin.
Anatole also begins to speak to Leah as if she were an adult which could be foreshadowing their future marriage. Leah also mentions she would later want to teach about the wonders of the world which foreshadows her teaching of agriculture.