Policies for Parents of Children with Disabilities Essay Sample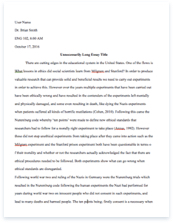 The whole doc is available only for registered users
OPEN DOC
Get Full Essay
Get access to this section to get all help you need with your essay and educational issues.
Get Access
Policies for Parents of Children with Disabilities Essay Sample
The term children with disability mainly refer to the intellectual disability, physical disability among other impairment. Children with disability experience various difficulties that in most cases vary in cause, nature, as well as intensity. Parents with disabled children undergo various problems when providing care and support to these children. Children with disability represent approximately one sixth of all the school going children in Europe (Maloret, 2012).
Various European countries especially in the Western and the Eastern Europe have developed policy aimed at ensuring that they help the parents of children disability. The development of the policy to protect the children with disability is based on the fact that all human being are entitled to quality life and are supposed to be protected from various forms of discrimination. This research paper outlines some of the policies that have been developed to help the parent with children with disability. In relation to this the paper will also try to establish some of the economic, social, political and legal environment that affects various policies meant to help children with disability. Finally, the paper will also explains others strategies that the various governments especially in the Eastern and Western Europe use to help support parents with children with disability.
Policies to help parent of children with disability
Family policy
The family policy in Eastern Europe comprise the various government activities that are designed to help and support family members well being. The family policy plays a critical in ensuring that the children with disability are provided with a number of quality services. In order to strengthen the family policy several Eastern European countries have incorporated the "Family" as part of their ministry for instance Ministry of Labor, Family and Social Affairs in (Slovakia) (Robila, 2012).
The family policy have helped to ensure that the various countries in the Eastern Europe have been able to set aside certain percentage of their GDP for providing care and support to the disabled children for instance in Italy the government normally sets aside 2.1% of their GDP specifically for the families (Robila, 2012). In addition, some of the European countries have been able to introduce family life education that is specifically aimed at helping to equip the parent with the best strategies they can use to help their children with disability grow.
Social inclusion policy
Children with disability are known to struggle to be accepted in the society. Various Europeans countries have therefore implemented the social inclusion policy help ensure that the children with disability are well accepted in the wider society (Read, Blackburn & Spencer, 2012). Various efforts made on social inclusions have helped to ensure that the education services are more socially inclusive. In relation to this different universities across Europe have collaborated in offering education courses for the children with the disability. The social inclusion policy have also played a critical role in helping to ensure that children with disability are able to lead a normal life (Keller et al., 2010)
Heath care policy
Various Eastern and Western European countries have also adopted the health care policy that is aimed at helping the children with disability. Through the development of the health care policy the parent with the disabled children are therefore able to seek health care services at much reduced cost. The public health care facilities in most of the European countries are funded by the government through the taxations (Keller et al., 2010).
PESTEL analysis of the health care policy environment .
Reference
Keller, M., Felderhoff-Mueser, U., Lagercrantz, H., Dammann, O., Marlow, N., Hüppi, P., & … Saugstad, O. (2010).
Policy benchmarking report on neonatal health and social policies in 13 European countries. Acta Paediatrica, 99(11), 1624-1629.
Robila, M. (2012). Family Policies in Eastern Europe: A Focus on Parental Leave. Journal Of Child & Family Studies, 21(1), 32-41.
Read, J., Blackburn, C., & Spencer, N. (2012). Disabled Children and their Families: A Decade of Policy Change. Children & Society, 26(3), 223-233.
Maloret, P. (2012). Social inclusion policies and practices across Europe: Paul Maloret explains how the Erasmus scheme grants learning disability nursing students opportunities to travel abroad and explore inclusive practices for vulnerable people. Learning Disability.