Postcolonial Theory & Literature Essay Sample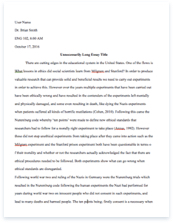 Pages: 2
Word count: 295
Rewriting Possibility: 99%

(excellent)

Category: theory
Get Full Essay
Get access to this section to get all help you need with your essay and educational issues.
Get Access
Introduction of TOPIC
Postcolonial theory:
John McLeod in Beginning Postcolonialism (2000) states that it "involves the challenge to colonial ways of knowing, 'writing back' in opposition to such views" (32).
Within a literary context it involves "reading texts produced by writers from countries with a history of colonialism" (McLeod, 33).
From 'Commonwealth' to 'Postcolonial':
1950's-60's—Field of 'Commonwealth Literature':
Studies of individual national literatures
Late 1970's-80's—Theories of colonial discourse:
Frantz Fanon and Edward Said
1980's—Turn to postcolonial theory
Founding Work:
Albert Memmi—The Colonizer and the Colonized (1957)
Frantz Fanon—Black Skin, White Masks (1952), The Wretched of the Earth (1961) Edward Said—Orientalism (1978)
Notable Theorist:
Homi Bhabha—The Location of Culture (1994)
Gayatri Spivak—"Can the Subaltern Speak?" (1988)
Writing Back—Some Examples of Postcolonial Literature:
Ashcroft, Griffiths and Tiffin in The Empire Writes Back: Theory, and Practice in Post-Colonial Literatures (1989) express that the"…crucial function of language as a medium of power demands that post-colonial writing define itself by seizing the language of the centre and replacing it in a discourse fully adapted to the colonized place" (38).
Naguib Mahfouz—Palace Walk (1956)
Chinua Achebe—Things Fall Apart (1958)
V.S. Naipaul—Mystic Masseur (1959)
Jean Rhys—Wide Sargasso Sea (1966)
Gabriel García Márquez—One Hundred Years of Solitude (1967) Salman Rushdie—Midnight's Children (1981)
Isabel Allende—The House of the Spirits (1982)
J.M Coetzee—Foe (1986)
Arundhati Roy—The God of Small Things (1997)
Peter Carey—Jack Maggs (1997)
Further Reading:
Peter Childs—Post-Colonial Theory and English Literature: A Reader (1999) Edward Said—Culture and Imperialism (1993)
Gayatri Spivak—"Three Women's Texts and a Critique of Imperialism" (1985)