Practices of cultural organisation contribute Essay Sample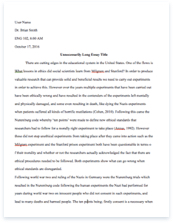 The whole doc is available only for registered users
OPEN DOC
Download Essay
A limited time offer!
Get a custom sample essay written according to your requirements urgent 3h delivery guaranteed
Order Now
Practices of cultural organisation contribute Essay Sample
"Organisational Culture is the pattern of basic assumptions that a given group has invented, discovered, or developed in learning to cope with its problem of external adaption and internal integration" (Schein 1992). It enables a new understanding of values and moral elements that comprise a productive work environment, and simultaneously an organizational excellence. This essay aims to exemplify how organisational culture has impacted on globalisation in the post-bureaucratic era and the certain practices that have lead to our 21st century organisational structure. The first paragraphs will outline cultural empathy and how in turn, having the ability to understand others without judgement correlates into the attributes of a good leader, from there it will continue onto talking about globalization as a term that breaks down the economic, cultural, political and technological barriers between countries with the example of Mcdonaldization.
The second paragraph will discuss the phenomenon of virtual teams and the impact that language has had on the workplace and in the education system. By looking at the future of culture from two points of view, the first being one dominating culture and the second being a compression of cultures, this essay is able to convey a message of the importance of culture in society and how globalisation correlates with its growth in society. Cultural empathy is the ability to see the world through another's eyes, hearing as they may hear and feeling and experiencing their internal world (Chung & Bemak 2002). However in this post bureaucratic era it is easy to get caught up and held back by this phenomenon, through globalisation, with the world becoming a smaller place and the interactions between different cultures becoming an everyday situation, organisations and representatives must retain their cultural identity and simultaneously be aware of and accept the cultural values and beliefs of others (Chung & Bemak 2002).
We as a globalized society have moved away from the 'disciplined by violence or 'civilized by culture' to become normalized' (Banerjee 2008) attitude of management as the need to understand others and have others understand you is a necessity to have growth and prosperity in a global organisation. Adapting to the global changes in the world is an attribute to a good leader, developing those virtuous attitudes allows leaders to work with culture in their organisation, "Great global leaders are inquisitive about local conditions" (Cunha, Rego & Clegg 2012). Technological developments, transport, mass media and communication technology is what binds humans together on not just an intra-societal level but also an inter-societal and global level, just like the development of weaponry binds people together in conflict all contributing to the expansion of economic activity (Featherstone 1995).
Within globalization we see the breaking down of economics, cultural, political and technological barriers to have countries develop a heterogeneous culture of respect. Featherstone suggests that globalization of culture can concurrently be split into two futures, the first being that heterogeneous cultures will be integrated into one dominate culture encompassing the world, the second being a compression of cultures, whereby the formation of many cultures begin to overlap making it hard for organizations to handle and organise into practical knowledge (Featherstone 1995). Culture is a tool that defines reality for those who belong to it, it allows sanctioned behaviour and a sense of identity, it is integrative and functional (Chung & Bemak 2002).
Whether we look at Americanisation, Japanization, Westernization, Orientalization or Brazilianization, the power of culture is convincing within global context, this can be seen through the culture of McDonalds, a fast food restaurant currently dominating American with many other countries following suit. Mcdonaldization is the theory developed by George Ritzier in 1993, where by he believed that the food was not only consumed physically but also culturally as an image and as an icon for a particular way of life (Featherstone 1995), or in an Australian eyes, the American way of life. In this sense we see culture following the economy and operating as a valuable control locus (Rosen 1988). MacDonald's, like Coca Cola and Disney have used power via pleasure to infiltrated into modern society and every day life, as a symbol of economic development, a representation of modernity, as a corporate bully, a first job for youth, an all-American success story, and an organization based on culture to continue globalization (Kincheloe 2002).
By looking at Hofstedes Dimension of Culture Theory, we see McDonald's as a 'Collectivist' Society where training, physical conditions and skill is highly valued (Marcus & Gould 2000), with an emphasis on change McDonald's has the ability to adapt to its surrounding and remain traditional while still working with the new and unique aspects of society, such as the 'Happy Meal' toy that has become an icon for the post-modern superficial mentality. It is impossible to say an organisation is built without culture; every idea is a reflection of the society in which it was developed and accords to their values. Organizational culture is embedded in institutions as "the way they work", there is an importance of recognising the complexity of culture and how it affects globalization, looking at it as not producing a cultural identity but rather making individuals aware of the new levels of diversity (Featherstone 1995).
With globalization comes the need for advancement of technology, and the improvement of work structural methods to put in practice the most efficient ways of working. It has become important to simulate connections and duplicate new links for all levels of organization, corporate, institutional, national and global, however with this there is a concern that 'such connectivity may detract from local interactions' (Haythornthwaite 2005). Nonetheless, with increasingly competitive market places organisations are moving beyond their geographic constraints with the new phenomenon of virtual teams. This emerging pattern of communication is a new component of traditional work structure to enhance knowledge sharing and team coherence and performance (Zakaria, Amelinckx & Wilemon 2004).
Employees are now being geographically dispersed with employers sending their best staff to different locations of the world to be representatives of their company, creating a higher demand for personal flexibility and enhances cross-functional interaction skills by the employee (Townsend, DeMarie & Hendrickson 1998). Virtual teams are being used world wide in the post bureaucratic era, soft power is being used to allow an acceptance of other cultures and use to full advantage the individuals potential skills and knowledge that we may not attain otherwise, giving access to new expertise worldwide and attaining a greater technological sophistication within workers. Global Virtual teams enhance creativity, give a competitive edge to multi-national companies, allow a greater acceptance of ideas and create a culturally synergistic solution to problems all by relying on technology mediated communications (Zakaria, Amelinckx & Wilemon 2004).
Despite this, more time is spent on the decision-making process and stress and conflict is heightened during miscommunication and misunderstanding. With the merging and interaction of different cultures, the question 'Can trust exist in virtual teams?' becomes relevant, most research would show negative correlation to this where face to face encounters are considered a necessity for both building and repairing broken trust. For trust to be developed within any situation, aspects such as shared social norms, repeated interactions and shared experiences are needed (Jarvenpaa & Leidner 1998). Working with people from other countries, whether using a translator or talking in a different language, it is evident that cultural organization on globalization has lead to the need to understand and/or speak another language.
In the Australian curriculum it is a requirement to study another language to contribute to 'strengthening the communities social, economic, and international development capabilities' (Authority 2011). With the English language, world wide there are extensive sociolinguistic and grammatical variations (Zakaria, Amelinckx & Wilemon 2004) that exists and impacts intra-team communications. The growth of language skills within the world has become extensive and impressive, with more than half the world population being bilingual, organisations now have to adapt to these changes in society and work with these new sills, they can benefit the company through the ability to communicate to foreigners more efficiently and having a reputation of being a bilingual multi cultural company, however it can cause conflict due to misunderstanding within the organisation. Methods such as signage put in many different languages and staff development courses are an example of globalisation due to cultural organisation within workplaces.
This essay has attempted to discuss the impact that cultural organisation has had on globalisation in the post- bureaucratic era through different examples of practices within modern society. This paper has summed together the idea that cultural sensitivity is crucial for a well-balanced organization, and how it takes a good leader to bind people together despite their cultural values and morals. Through the theory of Mcdonaldization and the phenomenon of virtual global teams we see organisational culture working its way through globalisation, whether it be a dominating culture or a compression of cultures, culture is needed to develop an institution, simply by the awareness that ideas and values stems from something in the culture you were brought up in. To conclude it is evident that through the globalisation of culture, such as languages and technological developments, it is impacting companies, by making it a vital aspect of the development and growth, to not produce one cultural identity but rather to understand and be aware of the new levels of diversity around us.
Reference List
Authority, A.C.A.a.R. 2011, The Shape of the Australian Curriculum: Languages ACARA, Sydney,