Pregnancy and a social problem Essay Sample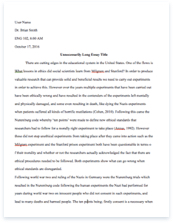 The whole doc is available only for registered users
OPEN DOC
Download Essay
A limited time offer!
Get a custom sample essay written according to your requirements urgent 3h delivery guaranteed
Order Now
Pregnancy and a social problem Essay Sample
Pregnancy is still a major concern today and a social problem that affects the entire community. There are many ways to prevent teenage pregnancy, many decisions to make, and many challenges to face. It's important to examine the core causes of this problem, the effect this problem has on our society and the individual and some of this possible way of fighting this problem. There are a wide variety of causes that give rise to teenage pregnancy; these consist of family, community, and social dysfunctions.
Over the years, it seems that all the efforts to fight teen pregnancy are beginning to pay off. Thanks to the continued dedication of our parents, teachers and community leaders, the young people today have more support and education concerning the dangers, consequences, and challenges of adolescent sex. The responsibility would fall on the parents. Should the optimal age for pregnancy be based on social status?
Becoming a mother at a young age can be very hard and challenging. Yes, simply because a young mother at the age of thirteen cannot get a job so therefore the responsibility would fall on their parents. "Some people wait until their 30s before having a baby. Annette Larkin states now at 46 waited until she was 38 to have her daughter" (Goudreau). The reason for the wait because they have more time to focus on themselves before having a child. she had everything going for herself before having a child unlike a teenager would have to depend on their parents for the help.
Having a child could have some advantages and disadvantages.
Yes, because caring a child in the mid-20s the mother would have a lot more energy than a mother in her late 40s. A mother in her 20s may have a good chance for caring the kid better than the mother in her late 40s but, the mother in her late 40s maybe a little more established financially wise simply because the mother basically has started her career and has time to herself to focus on what things could be like becoming a mother.
The age of 20-24 a lady body is more fertile. A lady in her 40s have about half of risk for gestational diabetes in their 40s. Women's in their 40s pregnancy usually end in a miscarriage. The Causes of Teenage Pregnancy and the Effects on the Community There are many different causes of teenage pregnancy. Every teenage girl is brought up under different family and personal conditions, therefore presenting many different causes of teenage pregnancy.
These causes can range from internal factors to external factors. Some of these causes include drugs and alcohol, sexual abuse and child maltreatment, and technology dangers. These contribute to teenage pregnancy. Another cause of teenage pregnancy is sexual abuse and child maltreatment. This affects teenagers in all areas of development like cognitive development, social development, psychological, and emotional development. When a teenage girl is sexually abused and maltreated, she usually develops bad self-esteem and her confidence level drops dramatically.
When should you become a parent? This is a question that is often ask and, yes this is a very good question that should be asked. The right age to become a mom is the mid-20s-30s. Pregnant at a young age most girl's dropout of school to stay at home with the baby. By that time everything should have been in place. Where as a teen mom would have a lot more to deal with such as education, stress, depression, and the responsibilities that come with raising child.
A young mother would be looked down on because of her age. People would automatically assume that the young mother is on welfare, living in poverty, and have no education. Sometimes they do not get a chance to graduate or get a chance to really think about college. It is listed that 70% of all the students that dropout early due to teen pregnancy. Currently only 10% of teens that are pregnant finish school and do not drop out (Olivia Marshall). 10% is a very small chance of someone graduating who had become pregnant in high school.
They are young and are most likely living with their parents and on their parent\'s income, and are not financially ready for a baby. Single teenage mothers to make a living, because they do not have the education qualifications to have a good paying job. Many pregnant teens feel guilt, shame, and secrecy. Another negative consequence is that they don\'t get to experience their childhood to the fullest. They have so many responsibilities that they aren\'t mentally and physically prepared for, so their body and mind must adjust to being more of an adult, so they are forced to grow up.
When be coming a young mother could be a struggle? Yes, because without the support system the young mother would feel alone. It is true that a young mother body can take more than someone that is older. The thing with someone who is young and become pregnant some do not take care of their body and, this could cause the child to have problem at birth sure as underweight. Suggests someone who is much older would take their pregnancy serious. Some teen seems to stress a lot worrying about how they take care of the child or what would their parents would do about them having a child at such a young age.
Most of the families are not that wealthy they either give the child up for adoption or they depend on the government for assist. Teen pregnancy and early sexual activates seem to be common in poor neighbor hoods. Most teen mom do not have social support. Which could cause some serious health issues. If socioeconomic runs in the family, there might be a chance that woman can not carry a child because she would struggle alone the way.
According to Melissa S. Kearney and Phillip B. Levine childbearing in the United States is high because the combination of being poor and living in a more unequal and less mobile location, like the United States, leads young women to choose early, non-marital childbearing at elevated rates, potentially because of their lower expectations of future economic success. Yes, because most pregnancy does happen when the home is not stable. Some may even become pregnant because of peer pressure. Which would make it harder on the teen and their family. The best thing to do is wait have a job and house and financially stable.
It has become more and more repetitive and they are more likely to become pregnant. However, sexual abuse and child maltreatment can be described as an internal problem which leads to an external problem. It is an internal problem because it affects the emotions, self-esteem and confidence and it leads to external problems because it involves teenage pregnancy. Finally, there is technology dangers. This is another famous cause of teenage pregnancy. Technology is a new means of communication now a day. It seems to be destroying teenagers slowly but surely. Millions of teenagers go online every day, around the hours when there is little or no adult supervision.
The best age for pregnancy and undue pressures. In some of the western countries some suggest becoming parents should be autonomously decided by a couple. No because some woman would go to the fertility clinic and to have a child on their own. Some would rather like to have a child on their own, so the man would not be involved. Some couple go with it if some problems within their body. Most people that does it is very grown and depend.
Teenage pregnancy is a problem for all involved. It puts a great strain on not only the young home, often having to look after it while the baby's parents are at school if they go back or try to work to support the new child. as well as the strain on the basic tax payers who fund state assistance funds that several young parents end upon. Teen pregnancies in today's society have become a growing issue and have been brought to the limelight with media attention so it is important to teach our kids the reality of their choices by providing education and real-life information regarding their choices showing the teens what life as opposed to what they imagine and see on tv would create an impact.
When we have more comprehensive education available to the teenagers, they will be able to see what consequences their choices would have on not only their future but can see how their choices would impact all of those around them. The right information given to them they will be able to make more informed decisions which will let them have better, careers, and society will benefit.