American Gothic by Grant Wood Essay Sample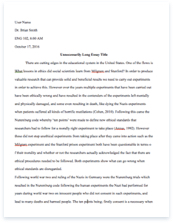 The whole doc is available only for registered users
OPEN DOC
Download Essay
A limited time offer!
Get a custom sample essay written according to your requirements urgent 3h delivery guaranteed
Order Now
American Gothic by Grant Wood Essay Sample
The American Gothic is undoubtedly prominent and recognizable drawing in America. This artwork was created by Grant DeVolson Wood in 1930 and soon became probably the most iconic picture of the twentieth century.
Grant DeVolson Wood (1891 – 1942) was an American painter, a proponent of regionalism. Regionalism was an American realist modern art movement. It arose in the 1930th as a response to the Great Depression and depicted small-town and rural scenes. American regionalism was created as an opposition to European abstract arts.
Grand Wood studied at the University of Iowa's School of Art; he also traveled around Europe to study different styles of art, including impressionism and postimpressionism. Wood's style was also influenced by the works of Jan van Eyck and Pieter Bruegel the Elder. He mostly became famous thanks to his painting American Gothic.
The inspiration to create such a painting came to the artist Grand Wood when he saw a small white cottage that was designed in the Carpenter (or Rural) Gothic style. Carpenter Gothic is an architectural style that was popular in North America in the late nineteenth century. It can be ranked as a branch of the Gothic Revival. It is called the Carpenter Gothic as it was applied to wooden structures.
Grant Wood painting came out to the world at the competition at the Art Institute of Chicago; his picture was then acquired by the museum with the help of one of the patrons. Wood was awarded a bronze medal. He also received 300 dollars. Soon a lot of newspapers all across the country published the pictures – it had a wide social resonance.
People who were portrayed in front of the house are surprisingly not its real owners. Grand Wood, inspired by the architectural style of the cottage, decided to paint "the kind of people I fancied should live in that house." The man and woman the painted in the artwork are from his acquaintance. He asked his dentist and his sister to pose him. At first, he wanted to involve his mother but realized that it would be too tiring for her – that's why he asked his sister the 32-year old Nan to help.
The composition of the painting is very unusual. Man and woman are standing in the foreground, right before the house.
The most prominent feature of the farmhouse is the gothic-style window; it draws the attention because the window the is high and has a shape of an arc. It is a distinguishing feature of the Carpenter Gothic style, and this detail brings the thoughts of a rural church.
On the right from the house, we can see a red barn that has no windows at all.
In the third plan, we see a lot of trees full of green. All of them have a weirdly round shape. It creates a distinctive contrast with the buildings and human figures. The man and the woman both have unnaturally elongated bodies and faces. Their necks and heads are bizarrely thin and long. Their features remind the window's shape and also seem to be a Carpenter Gothic style.
Let's look at the foreground now. We see a man and a woman who is much younger than him. Who are they? Obviously, they are farmers. But what are the relations between this couple? Who are they to each other? Some people might think that those two are a husband and wife; the others may think that they are a father and his unmarried daughter. This question gave rise to the protests. Some people were disturbed by a big age gap between those two, who they thought were a married couple. Nan Graham, who was a model for the woman, insisted that they are a father and a daughter.
All in all, they are related. We can see that this family is patriarchic. The man is standing in front of the woman, and it looks like he controls his property, his house, the farm life and even her. He looks straightly in your eyes. You can't expect for a friendly smile – his lips are pinched, and it looks like he is not happy to see you at all. He seems to be wary, even distrustful. He holds the hay fork like a weapon, ready to protect what, he thinks, belongs to him and what he believes into.
The highly detailed picture has many symbols. This hay fork is a very interesting and multifaceted one. You may handle it in many different ways. This symbol is iterative – his pitchfork and the windows, his face, his shirt and his denim overall, even the roof of the barn and one of the plants on the porch of the cottage. It may have a lot of interpretations – maybe it is a symbol of the devil's work and the sins. Perhaps it refers to the Poseidon's trident as a signifier of the man's power and authority. It may also be a reflection of Shiva's Trishula, and represent the creation, maintenance, and destruction as well as the past, present, and future. It correlates with the life of an average person, and with the life on the farm. Of course, we can't univocally declare what it exactly symbolizes. But it is the actual fascination of the art. Everyone can perceive it differently. Besides, this repetitious reflection of the hay fork brings a certain rhythm to the whole composition.
Let's look at the woman now. Her dress is typical for the nineteenth century. Cameo with the image Persephone is an interesting detail that maybe refers to antiquity and even the spring growth and harvest. Her hairdo is strict but has one free-hanging curl that may symbolize a bit of recalcitrance. Woman's face expresses discontent. Looks like she is unhappy with her life and position.
This couple seems to be a depiction of a typical modest puritan family who spent all the life working hard. Whether sarcastic or praising, this painting was a reflection of an important period of American history. Moreover, it is hard to find any American painting that influenced the pop-culture and had as many representations as Gothic culture of America.
References
"Analysis of "American Gothic" Painted by Grant Wood Essay Sample." Bla Bla Writing, 25 July 2016, blablawriting.com/analysis-of-american-gothic-painted-by-grant-wood-essay.
Free American Gothic Essays and Papers, www.123helpme.com/search.asp?text=american+gothic.
"Analysis of American Gothic – WriteWork." WriteWork – Essays ; Writing Guides for Students, www.writework.com/essay/analysis-american-gothic.