Todd Willingham: Trial by Fire Essay Sample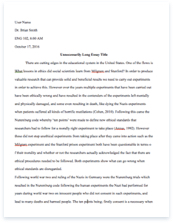 The whole doc is available only for registered users
OPEN DOC
Pages:
Word count: 1051
Category: Fire
Download Essay
A limited time offer!
Get a custom sample essay written according to your requirements urgent 3h delivery guaranteed
Order Now
Todd Willingham: Trial by Fire Essay Sample
On December 23rd of 1991, a horrible tragedy occurred. A small house in Corsicana, Texas caught fire and three young children perished inside while the father, Todd Willingham who was asleep when the fire began, made it out alive. Willingham was convicted for murder by arson and later executed in February of 2004. Those are the facts but the question remains, did Texas execute an innocent man? I believe so. In this essay I will state my reasons for believing Todd Willingham was innocent at the time of his execution and give the reasons the opposition found him to be guilty.
Todd Willingham was executed on the grounds that he committed arson. However, many aspects of the arson report have since been proved wrong such as the pour patterns found on the floor in the children's room, hallway, and doorways indicating an ignition fluid. Modern science proves that the presence of pour patterns on the floor, in this case around the posts of the children's bed, are not necessarily indicators of arson. Pour patterns have also been seen in fully developed accidental fires caused by radiant heating, melted plastics, or when the fire goes through flashover: the rapid spreading of fire through the air due to intense heat.
It is likely that melting plastic, not lighter fluid sprayed by Willingham created the pour patterns created around the bottom of the bed. Without conducting a controlled experiment using a fire created with accelerant and a fire created without accelerant to show the difference in pour patterns, fire investigators could not be sure that an ignition fluid was actually used. Another misconception in the Willingham case is the temperature at which the fire burned being much significantly higher than normal, the fire being much more intense.
This misconception contradicts many issues in modern fire science. It is true that accelerants can increase the temperature of a fire but those temperatures are also attainable in fires with natural accelerants and materials. A flammable liquid is often used to spread a fire more quickly, and burning off within a few minutes, thus not causing a difference in the intensity of the fire in the long run. (Beyler Report 2) Fire investigators said to have found something called "crazed glass" on the ledge of the northeast bedroom.
Crazed glass is glass with a spider web condition, indicating a fire that burned hot and fast; possibly with an accelerant. Although published all over fire investigations texts and taught in the fire academy that it is caused by rapid heating, it is not. Crazed glass is actually caused by glass being hot then being rapidly cooled, when fire fighters spray cold water onto the glass, (TIME) or could also be caused when someone forcefully breaks a window like Willingham said he did with a pool cue.
While the fire investigators were following what they were taught in the academy, false information helped lead to the conviction and eventually death of an innocent man. Stacey Kuykendall, Todd Willingham's wife, testified that he was guilty. Stacy claims that Todd told her he started the fire and killed the three little girls in fear that she was going to divorce him, like she said she would the night before the fire. Willingham would not allow Stacy to have the girls with anyone but him. However, this statement contradicted other statements she had made, in and out of the courtroom and to the press.
Stacy had told interviewers earlier that she and Todd had not had a disagreement in weeks and even told them how much he spoiled her children, a much different story than the one she told with the confession. In a tape recording she also talked about how she believed wholeheartedly that her husband, although mean, was innocent and had no motive to hurt the girls that the prosecution was just looking for someone to blame. (Stacy Speaks) When reporters can make heads or tails of what someone said or didn't say, how can their report rightfully be used to send a human being to death?
It cannot. Multiple accounts tell of Willingham's violent past against both animals and his wife and unborn children. Jackson reports that the house fire was Willingham's third and successful attempt at killing his three children, beginning with beating and kicking Stacy in hopes of inducing a miscarriage. However, no police reports were filed verifying this. (Prosecution's Defense) His wife Stacy even reported that the girls were spoiled rotten and not once abused by Todd.
Willingham was said to have started the fire in the allway leading to the front door and blocked the back door with a second refrigerator, trapping the children in the home to where they'd have to run through the fire to get out and almost guaranteeing their death. Fire investigators did not believe the refrigerator was part of an arson attempt. (Prosecution's Defense) I think that if Todd Willingham was going to set his house on fire to kill his children then claim innocence, he wouldn't have left such a tell tale sign of entrapment for police to find. Above all else, Todd Willingham was probably most quickly convicted on the grounds of his character.
Willingham was said to be a sociopath, abusive to his wife, and not worried about his children as much as he was worried about his car. (Those Closest to Case Shed No Tears) Some also believe his refusal of a polygraph also show his guilt, however, according to David Grann polygraph tests cannot be trusted and should not be used as evidence. Yet his refusal was used against him in court. Reporters say he was abusive and his stories never panned out but even his own wife was on tape saying even though he was mean at times, she believed he was innocent.
Stacy's stories didn't pan out either yet helped lead to his conviction. In my opinion, Todd Willingham was wrongly executed. He was convicted on possibilities rather than facts, based on his character instead of on science. Advances in fire science will help differentiate between arson and accident much easier but something needs to be done to combat the death penalty taking innocent lives. The government could not let a tragedy such as this one go on without someone to lay the blame on and Willingham was simply caught in the witch-hunt.