Privatisation Case Essay Sample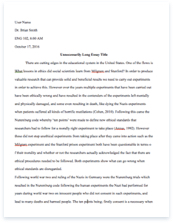 The whole doc is available only for registered users
OPEN DOC
Download Essay
A limited time offer!
Get a custom sample essay written according to your requirements urgent 3h delivery guaranteed
Order Now
Privatisation Case Essay Sample
Privatisation is come from word privatize first appeared in a dictionary in 1983 and was defined narrowly as "to make private, especially to change for an example a business or industry from public to the private control or ownership". But the word has a broader meaning because it has come to symbolize a new way of looking society's needs, and a rethinking of the role of the government in fulfilling them. It's means relying more on society's private institution and less on government to satisfy the needs of people. Privatisation is the act of reducing the role of government, or increasing the role of the private sector, in an activity or in the ownership of assests (Savas E.S. 1987). The privatisation policy in Malaysia was first announced as a national policy by the Government in 1983. It represents a new approach in the national development policy and complements other national policies such as the Malaysia Incorporated policy, developed to underscore the increased role of the private sector in the development of the Malaysian economy.
The privatisation wave in Malaysia had its beginnings in 1983, when then Prime Minister Mahathir Mohamad publicised his government's intention to embark on a privatisation policy. This was followed by the publication of Privatisation Guidelines by the Economic Planning Unit (EPU) of the Prime Minister's Department in 1985. These guidelines constituted the official document on privatisation. In February 1991, the Privatisation Master plan (PMP) was announced. This plan set out the country's privatisation policies. The privatisation policy is to support the Malaysia Incorporated Policy toward increasing the private sector's role in the country's economic development. The main objective of this policy is to lessen the financial and administrative burden of the Government, improve skills and production, accelerate economic growth, reduce the size and involvement of the public sector in the economy, and to assist in reaching the country's economic policy's goal.
Since the introduction of the privatization programme from 1983 to April 2009, about 500 privatised projects have been implemented throughout the country. The Government has benefited through savings in the form of capital expenditure amounting RM161 billion and annual management expenditure amounting to RM7.79 billion or an estimated RM25 billion in a 25 year period. The burden of the Government's administrative expenditure was successfully reduced following the privatisation of 58 Government agencies which involved the transfer of 113,440 government employees to the private sector. This savings has enabled the Government to redistribute its limited development resource to more needy sectors such as the education, health and poverty eradication programme.