Privatisation of Indian Airlines Essay Sample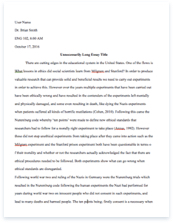 The whole doc is available only for registered users
OPEN DOC
Pages:
Word count: 1635
Category: traffic
Download Essay
A limited time offer!
Get a custom sample essay written according to your requirements urgent 3h delivery guaranteed
Order Now
Privatisation of Indian Airlines Essay Sample
Wright brothers brought the popular and sustained power flights which flourished worldwide within short span of time and were further brought by the British to India, during the World war. To cater to the needs of domestic market Indian Airlines was found in the year 1953 which is the largest airlines system in Asia with a fleet of 62 aircraft's. Since inception, Indian Airlines have been setting standards for the Civil Aviation which enjoyed monopoly during the license Raj system. Increasing capacity to allow the increasing strength of new passengers is a positive move at the same time frequent flight delays, hardships faced during transit ends on a negative note. After experiencing a period of intense growth, Indian Airlines now have a handful of challenges including increase in Aviation Turbine Fuel (ATF) prices, raising labour cost, lack of skilled labour and managing debts as economic downturn adds to the list.
The input cost is too high resulting of increase in manpower cost due to the withdrawal of technical personnel and withholding tax on interest payment on foreign currency loans. As the industry feels the heat, it is bound to take desperate measures to increase air fare and hike cost of food and other facilities to cope with the current situation. Indian Airlines, a public sector enterprise has badly cramped its weakness and threats to face the emerging competition with its efficiency to manage being doubted. Thus, privatising the entity could result in betterment of the services and help to overcome from the down-trend creating an opportunity to re-establish itself. It can remain as an Indian entity in private hands to cease being a burden on Government finances.
Are we becoming less human and more robotic?
An emotional, sensible and a wise creature are termed to be as human beings, who possess the ability to think beyond the prescribed bounds. Whereas, a robot follow commands and work with a prefixed guidance. The creative aspects, the curious nature and the passion to explore the realities of the universe have played a vital role in compiling the basic characteristics of a human being. But at present, we have become self-interested and self-sufficient to the extent that we are only focused in finding ways to satisfy our personal needs.
We have started following the pre-set commands to earn a living which have killed the sense of initiative, creativity and enthusiasm inside us. We are getting so much indulged into self-centric and materialistic world that we have failed to notice the true meaning of life. Driven by the greed for selfsufficiency we are ready to kill our thinking abilities and blindly follow the instructions which are set to cut our broad vision. We are simply not bothered about anything and are leading a meaningless life which can prove dangerous to the mankind. The main motive of our lives have become to serve ourselves, rather than to serve the mankind.
Characteristics of a human being revolve around refinement, politeness, rationality, warmth, openness and desire. These qualities reflect fundamental and embodied aspects of human nature. To retain our self identity intact these aspects should be kept alive respecting the attributes gifted by the nature which distinguishes us entirely from the robots.
Interlinking of rivers in India:
India is a country with vast population with extremes of climate, different topography, varied types of soils, annual rainfall ranging from 5 cm to more than 1000 cm. some parts facing the havoc of floods and other parts thirsty for rain drops. Hence a scheme for effective and efficient management of water resources was prepared which envisages interlinking of 37 national rivers through 30 links across 9600 km with 32 connecting dams. Undoubtedly, interlinking of rivers would provide innumerable facilities and comforts but certain hurdles are bound to arise in the implementation of the project. In the first instance many canals will pass through national parks and sanctuaries and many people may be displaced by the building of dams and canals. The construction of reservoirs and dams may swallow up the natural habitats of wild life and the ecology of the country may be subjected to unknown consequences. Large areas under forests may be submerged under water. According to some scientist's monsoon rains come all over the country at one and the same time, hence interlinking rivers may cause floods.
Then rivers like Ganga and Brahmaputra are international rivers, hence consent of adjacent countries like Nepal and Bangladesh would be a necessity for the completion of the completion of the project. Country is already facing a dispute over sharing of Kaveri river water. Further conflicts may arise between the states on the issue of sharing of water between them. Finally financing of the project will not be so easy. In view of the director general of National Water Development Agency (NWDA) the interlinking of rivers should be based uponInter-basin transfer is an outstanding example of effective and efficient management of water resources on the basis of need of the people; Scientific studies dealing with water balances in various basins have already been conducted and it is believed that ecological and environmental problems shall not arise as all possible ameliorative and mitigation measures will be included in implementation of the project; The problem of displacement, rehabilitation and resettlement of the people affected by the project should not pose a challenge because liberal and enlightened packages would be provided to them; Scientific studies have been made in full details which incorporate relevant data of surveys and Investigations-Geological, Geophysical and Geo-electrical soil surveys of the command areas, suitable cropping patterns, crop rotation, socio and ecological impacts including a forestation;
Inter-state water agreements will hold good and after meeting the state's demand only surplus water will be directed into other state territories. The donor state may also be compensated with hydro-power or development funds for the water they spare; Finally it is believed that people's participation and confidence is as important as the political consensus. Summing up the setting up of a national water grid by linking the major rivers of India is a costly and huge project which has both positive and negative implications. This project which requires a huge political, economic and social discipline will also have a tremendous impact over the neighboring countries. Alternative schemes are also being discussed which seem promising at present but have to be extensively tested before they can appear as a viable solution.
Accident do not happen, but are made:
In this modern world of Internet and newspaper, the front pages are covered with news of accidents and death. A car is squashed in half there and a motorcyclist killed here. There are accidents everywhere these days. In land, air and even underwater accidents are very frequent. Accidents are caused by people's negligence towards rules and regulations. If everything is done in a proper sequence and order, most of the accidents can be avoided. Accidents caused due to natural calamities are negligible when compared to accidents caused by humans. Sometimes accidents are caused by emotions too. People drive too fast with bursts of anger, sadness and happiness overflowing in their minds and blocking the train of thoughts between their brain and eyes and hence they loose their sense of road and meet with accidents. Main cause of road accidents is the conditions of road themselves.
A lot of holes destroy the beauty of an otherwise beautiful road. Lots of pits and humps and sudden animals grazing on the road create unwanted obstacles for cyclist and pedestrians. People swerve hard and fast to avoid obstacles and sometimes it becomes life-threatening. Another aspect is drunk drivers. Drivers drink and drive and when drunk drivers and our Indian roads shake hands, accidents are caused. Accidents can be considerably reduced if drivers control the intake of booze its good for both the person and the people around him. Another cause of accidents is cell phones. People do circus tricks balancing cell phone in one hand, the other hand on steering wheel and eyes on the road and ears listening to the conversation thus the concentration is diverted in a thousand different directions. If the matter is something serious, momentary lack of concentration results in danger yet again. Pedestrians are sometimes not only victims but also the main cause of road accidents. Some pedestrians walk as if they rule the roads. Continuous honking does not inflict any change in the behaviour of the people on the road. They do not move or budge.
Finally the bottom line comes to the size of the vehicle. If the automobile is bigger, the damages become big. Sometimes it might even lead to the death of innocent lives. If there is one thing in India that's hindering the fast development of the nation, is MONEY. Everywhere we go now, there's no work without money. Even basic needs such as food and water have become pricey. And when it comes to the streets, money takes the upper hand. If a traffic policeman is given additional money the person is allowed to forgo all traffic rules and are allowed to take a head start making all the other people waiting for the light to change. A little additional cash and the whole respect-level with which people look at us are changed in a jiffy. There is lot of rules in India governing traffic but only a fewer of them are being implemented. It should be forced with full fledged determination. People should follow them without any crooked ideas and thoughts and actions. It should become the right of every Indian. The roads should be properly paved and made and the pedestrian crossings and walk ways should be made clear and visible. People should stick to the pavements and not waver out of the walkway.