Problems Of Emigrants From European Union in United Kingdom Essay Sample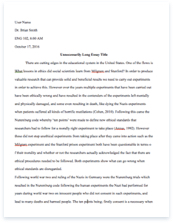 The whole doc is available only for registered users
OPEN DOC
Download Essay
Get Full Essay
Get access to this section to get all the help you need with your essay and educational goals.
Get Access
Problems Of Emigrants From European Union in United Kingdom Essay Sample
Migration is not a new phenomenon in world history, but it has never been as extensive as it is today. Globalization and advance technology of transportation make it much easier for people to travel across border from one to another country and within lesser hours for the journey. In United Kingdom, with regard to the territorial scope of European Union borders, the classical external (land, sea, or air) border of individual state changed into the external borders of all twenty-seven EU Member States. Since the European commission established a right of free movement within Europe for citizens of the member states, millions of people of EU member States have migrated and tried to settle in UK. These emigrants, on one hand, contributed to UK's economic advantages from the free movement of labor. These foreigners, on the other hand, caused many problems such as wasted budgets, and committed crimes. In this essay will identify some of the problems, solutions and then evaluate situation that UK receiving from emigrants of EU member States.
Britain is now being taken to court by the European commission over allegations that nationals from EU countries are unfairly denied welfare benefits and imposes an extra test on migrants from the EU that does not apply to British citizens, in contravention of EU law. This situation adds on more conflicts between UK and EU; hence, this could become one of the significant reasons for UK to consider leaving EU. Since 1 January 1973, UK accessed EU, and the signed of the Schengen Agreement in 1985 and the subsequent Schengen Convention in 1990, forced UK to allow EU's members to move into their countries; moreover, U.K. must supply the same benefits of British for EU's immigrants by right to reside condition under UK law. The benefits as for examples are child benefit, child tax credit, jobseeker's allowance, state pension credit, and employment and support allowance. However, some EU nationals complain that they do not meet the conditions and do not receive those benefits from UK.
The major problems for Britain now is that they have to paid a lot of budgets on welfare payments for migrants while it is not seem concerning to be their own business; consequently, welfare payments for migrants have been denied and UK end up in the court because UK fails to apply EU's rules on social security coordination. For the first problem, it is understandable that Britain do not wanted to take responsible for unemployment EU immigrants because there are many of them whose decided not to work and only to wait for the governments to give them a living cost.
As UK's public spending shows, the Department for Welfare and Pensions is one of the huge spending departments in the countries and in fact almost half of UK benefit spending goes on state pensions of 74.22 billion a year in 2011-12 and more than 48.2 billion that UK spends on servicing was its debt. Move to the next problem, for UK lawsuit, it is very difficult to decides whether UK or EU have the right to do or not because the basis of these legal "tensions", according to researchers, EU free movement law is rights-based while UK immigration law is permissions-based. This problem concerns with the conflict of law which has been very complicating for a long time.
Despite the two sophisticated issues, there are two suggestions have made for consider. The first one is a core aspect of EU law (right-based) needs extra work on to recommend a member of community 'principal' who would act as an arbitrator to settle and advice for the operation of EU in the relationship with UK. The second solution is to limiting new arrivals' access to benefits, health care and housing by changes the rules. New immigrants who have moved their center of interest to a Member State and once can be confirmed as authentically living in UK's territory should no longer be guaranteed social security benefits as a habitual resident from the right to reside condition by UK law.
Finding a proper representative of commonwealth for mediation can be a very difficult burden to accomplish because the arbitrator may then empowered by the parties to suggest whether the determination clause permitted the situation to proceed on behalf of or against them. Moreover, it is true that though the decision has made by the arbitrator, litigant may opt not to follow. However, the ambassador should be introduced to guide and support the implementation of EU law in relation to freedom of movement while also providing a link between the British and EU legal systems to avoid the stress and the expanding of the situation between them in long-term.
Moving to the next point, by limiting benefits of new arrivals, would be helpful for a facing problem in UK; therefore, the government can target range for net immigration and adjust its policies in its line. Furthermore, it will simplify the system and provides greater incentives for people to work in UK. Nevertheless, hundreds of thousands of households across the UK will be affected by changes to benefits, charities and opposition politicians of UK suggest that the moves will force families into rent arrears and increase homelessness. Without these actions, the government had investigated a number of ways of reducing the entitlement to child benefit of EU migrants, but lawyers have advised that none were legal; consequently, there would be no other option for UK to consider through this point.
This essay is not made for resolving UK problems but for considering as an option and not for tempting or rejecting thought. It is obvious that now UK facing a big problems with the immigrants from members of EU states which contribute to conflicts between them; however, by following given solutions, could make a situation better. Wouldn't it be a good community if everyone living together in peace and harmony?
Bibliography
Brouwer Evelien, Extraterritorial Migration Control and Human Rights:Preserving the responsibility of the EU and its Member States Bernard Ryan and Valsamis Mitsilegas (eds), Extraterritorial Immigration Control (Martinus Nijhoff 2010)
Carens H.Joseph,Immigration, welfare, and justice Warren F. Schwartz (ed), Justice in immigration (Cambridge University Press 1995)
Meredith, 'Britain's tension with EU is preventing migration between countries, claims report' EXPRESS (London, 3 June 2013) <http://www.express.co.uk/news/uk/404630/Britain-s-tension-with-EU-is-preventing-migration-between-countries-claims-report> accessed 5 June 2013
Shaw/Miller/Fletcher, 'Getting to grips with EU citizenship: Understanding the friction between UK immigration law and EU free movement law' (Edinburgh Law School Citizenship Studies 2013)
Stolt & Nielsen, 'The applicability of these AAA procedures was explicitly recognized by the majority' (1765)
Wallace H. (2012) 'The UK: 40 Years of EU Membership', Journal of
Contemporary European Research 8 (4)
Whitehead Tom, 'EU migrants commit 500 crimes a week in UK' The Telegraph (London, 11 Apr 2011) < http://www.telegraph.co.uk/news/uknews/law-and-order/8439117/EU-migrants-commit-500-crimes-a-week-in-UK.html > accessed 5 June 2013
__'Benefit changes: Who will be affected?' BBC (London, 29 April 2013) <http://www.bbc.co.uk/news/uk-21706978> accessed 7 June 2013
__, 'Britain lacks consistency in its approach to the free movement of EU citizens because of tensions between European and UK Law' (Nuffield Foundation, 28 May 2013) <http://www.nuffieldfoundation.org/news/britain-lacks-consistency-its-approach-free-movement-eu-citizens-because-tensions-between-europ> accessed 6 June 2013
__'Free movement of persons, asylum and immigration' <http://europa.eu/legislation_summaries/justice_freedom_security/free_movement_of_persons_asylum_immigration/> accessed 5 June 2013
__'No 10 considering curbs to tackle benefit tourism' BBC (London, 4 March 2013) <http://www.bbc.co.uk/news/uk-politics-21651631> accessed 5 June 2013
__'Plans to limit new arrivals' access to benefits and housing' Coalition Watch (London, 4 March 2013) <http://www.coalitionwatch.info/2013/03/plans-to-limit-new-arrivals-access-to.html> accessed 7 June 2013
__'Total Planned* Public Spending' <http://www.ukpublicspending.co.uk/total_spending_2012UKbn> accessed 5 June 2013
__'UK faces court action over EU migrant benefits' The Guardian (London, 30